Bureau Veritas

Featured Employer
Buffalo, New York, United States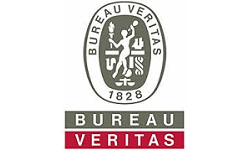 Company: Bureau Veritas
Skills: Customer Service, QA / QC / Inspection
Experience: 2 + Years
Education: Associates/2 yr Degree/Diploma
Employment Type: Full Time Salaried Employee
Location: Buffalo, New York, United States
---
Position Summary

Provide proactive assistance to clients by identifying and resolving issues for the Inspections, Audit and Assessment Services (IAAS) Programs.

Objectives

Provide proactive assistance to clients by identifying and resolving issues. Develop and maintain productive client relationships by managing all aspects of inspection, factory assessment and social audit needs for assigned caseload of clients. Provide timely, accurate inspection, assessment, and audit results and information to internal and external clients that meet or exceed their expectations. Provide support to the Buffalo office to achieve and maintain excellence in client services/customer relations

Major Roles & Responsibilities
Serve as liaison with Global Bureau Veritas (BV) offices regarding IAAS client programs
Develop an understanding of client's needs and expectations and assist in matching them to BV IAAS, serving as primary contact for assigned accounts and successful client relationships
Serve as liaison between the client and other global BV departments (Sales/marketing, IRC, IT and Accounting)
Responsible for development and implementation of COP/CPT/FI for assigned client accounts
Responsible for understanding and adhering to ongoing requirements of Inspection Business Management System (IBMS)
Responsible for understanding and adhering to ongoing requirements of BV One Source System (BVOS)
Provide technical support to clients by answering questions about inspection, assessment, or audit report findings, and interacting with global IAAS teams to obtain answers to meet and exceed client concerns
Responsible for understanding and adhering to ongoing requirements of BVCPS FTP system
Perform final review of Inspection and Assessment reports for quality and consistency and ensure timely delivery to clients
Prepare for and assist with client meetings and presentations, provide regular and ad-hoc status reports to clients as required
Implement process improvements and evaluate client operations
Submit monthly data for forecasting, database entry, and spreadsheets for CPS- activity
Assist with training for new staff on client specific programs as requested
Provide back-up assistance for other department staff as required, communicate and escalate significant client issues to Manager or Supervisor for resolution
Assist in research and analysis of information needed to conduct IAA services
Manage and track scheduling of inspections, assessments, and audits including providing up to date scheduling information to clients, clarifying missing factory/vendor information with clients, and following up with operating offices to ensure timely delivery of reports
Support US auditors with information needed to expedite services
Monitor inspector/auditor workload and turn-around-time
Generate invoices, support invoicing and collection processes working closely with accounting to secure payment
Assure all requirements and services are organized and accomplished in a timely and professional manner
Adhere to the requirements of the BV-CPS Quality System
Other duties as assigned by Supervisor/Manager

Knowledge, Skills, Abilities
Excellent organizational and time management skills, attention to detail
Working knowledge of: CPSDOC-FTP, IBMS, SOP, Client Program COP/CPT/IFI
Ability to effectively communicate and foster productive relationships with clients
Work well independently, as well as in a team environment
Ability to work well under pressure, handle crisis situations and balance several tasks simultaneously in a high-pressure environment
Strong problem solving and process improvement skills and willingness to use those skills to exceed expected job requirements
Must possess strong work ethic and excellent client service skills to ensure effective, responsive client interaction (internal and external)
Excellent written and verbal communication skills
Domestic travel may be required
Proficient in Microsoft Excel
Skilled in MS Office

Experience and Educational Background Required for the Job

Specialist I:
4 year degree and 2 years customer service experience required; or
2 yr degree and 4 years accumulative experience in customer service/quality assurance/inspections
Created in 1828, Bureau Veritas is a global leader in Testing, Inspection and Certification (TIC), delivering high quality services to help clients meet the growing challenges of quality, safety, environmental protection and social responsibility.

As a trusted partner, Bureau Veritas offers innovative solutions that go beyond simple compliance with regulations and standards, reducing risk, improving performance and promoting sustainable development.

Bureau Veritas core values include integrity and ethics, impartial counsel and validation, customer focus and safety at work.

Bureau Veritas is recognized and accredited by major national and international organizations.