Bureau Veritas

Featured Employer
Littleton, Massachusetts, United States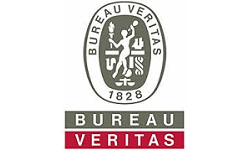 Company: Bureau Veritas
Skills: Laboratory Ops / Tech
Experience: 4 + Years
Education: Masters Degree
Employment Type: Full Time Salaried Employee
Location: Littleton, Massachusetts, United States
---
A WORLD LEADER IN TESTING, INSPECTION & CERTIFICATION SERVICES
Bureau Veritas offers dynamic, exciting employment opportunities with an attractive salary/benefit package and an opportunity to play a vital role with a global organization. If you would enjoy working in a dynamic environment and are looking for an opportunity to become part of a stellar team of professionals, we invite you to apply online today.
Bureau Veritas is an Equal Opportunity Employer, and as such we recruit, hire, train, and promote persons in all job classifications without regard to race, color, religion, sex, national origin, disability, age, marital status, citizen status, sexual orientation, genetics, status as a protected veteran, or any other non-job-related characteristics.
This position is responsible to ensure equal opportunity in employment in that all persons are treated equally and on the basis of merit, in decisions regarding selection, placement, promotions, training, work assignments, transfers and other personnel actions.
Position Summary
Operations
Overall responsibility for ensuring total Client satisfaction for all aspects of assigned testing / support services operations. Directs a staff dedicated to meeting client and vendor testing, quality assurance needs, and product/sample processing from the physical receiving/log-in stage, testing, through preparation of detailed test data information packages and test report development. Oversee and ensure appropriate and effective testing capabilities and capacities in the region. Manage the assets of the organization and the accreditations of the lab.
Objective
Provide leadership in assigned Lab with respect to day to day operations, technical support, and business development support by meeting financial budgetary objectives and providing customer satisfaction that meets and exceeds their expectations.
Major Roles & Responsibilities
Laboratory Management
Direct day-to-day activities related to the client request for testing, receipt of samples, and testing of client/vendor samples received on a daily basis.
Schedule work through the laboratory to ensure that Turn-Around-Times (TAT) for all submissions, whether entered on a regular or rush basis, are maintained within standards.
Monitor laboratory equipment to ensure that it is maintained and calibrated in sound working condition and continually operates at peak efficiency and accuracy. In addition, ensure that all equipment is used in accordance with proper safety procedures.
Interact with other operations supervisors and managers on a daily basis, holding on-going discussions regarding test methods and adherence to standards and quality in accordance with industry, association and internal Bureau Veritas requirements.
Responsible for annual reviews of direct reports, in accordance with HR BV standards and format, as well as reviewing and approving other staff reviews.
Advise manager/director of operations of all staffing/recruiting and other resource needs for responsible departments and groups.
Collaborate with HR pertaining to staffing, personnel development, training, and other people related topics.
Sales Support
Working with service delivery and operations personnel, develop an understanding of client requirements and assist the site to meet those requirements
Oversee testing communications (phone, email, client visits, etc.) pertaining to test reports and interpretation of testing data, advising clients regarding possible reasons for pass/fail results, and offering resolutions where practical.
Assist clients and vendors in selection of testing packages where necessary, offering supporting technical reasoning to meet their objectives.

Work with operations manager, regional and global business partners to provide technical input in the development of a regional and site sales plan.
Technical Support and Governance
Work with global counterparts in assigned Service Line in the development and implementation of related test methods and test packages to meet client expectations at the site.
Instruct staff in new or revised test methods and standards, new technologies and use of new equipment and materials. Interpret technical information, problems and issues for staff as required, ensuring a clear understanding of their objectives and direction.
Responsible for the effective and timely resolution of technical issues and problems related to the site. Support any regional need as requested whether internal, among sites, or client based.
Monitors changes in region regulations or industry standards and works with others in the operations, service and business lines to update or develop new methodology to ensure compliance with regional regulations or industry standards. Assist with the development of technical bulletins relating to product line topics in the region.
Actively participate in regional and globally relevant industry, regulatory, and market associations that would benefit the region, global service line and division.
Maintain a high level of technical competence and understanding through continual reading and review of various publications and other sources of technical information, including associations, ultimately transferring information to staff on a daily basis.
Ensure that clients have direct access to technical expertise for site related testing.
Provide technical support required to profitably grow the global business with region retailers and manufacturers.
Provide site contribution for the development and compliance of methods, directives, correlation, etc.
Operations
Interact with site executive management, informing them of production status, problems, and other issues of importance.
Responsible to ensure testing is consistent with division and service line policies, procedures and methods
Provide input into lab operating budgets, maintain strict adherence to departmental operating and capital budgets, manage costs and review results with Operations Manager monthly, anticipate and forecast potential issues, and develop plan to respond to changing market conditions, client requirements, and business priorities
Control, maintain, manage assets and make recommendations for investment related to the organization
Oversee use of the lab information management system, working with IT to ensure continual technical updates and operating accuracy, formally requesting changes that may improve operations.
Monitor the work environment for safety hazards and promptly recommend or take actions to address any and all concerns in accordance with Safety Procedures.
Quality Assurance
As directed by and assistance to Quality Manager
Ensure all work is done according to standards protocols and methods, and that errors are addressed through formal Corrective Action Requests.
Ensure that all policies and procedures including the maintenance of training, calibration, and testing records are adhered to.
Ensure that all laboratory facilities and procedures meet Bureau Veritas quality standards as outlined in the "Consumer Products Division Quality Manual."
Support quality and audit initiatives as directed and scheduled by CPS Division Quality and service line Technical Services ensuring compliance to ISO 17025 Laboratory Accreditation as well as ISO 9001:2000 Quality System.
Implement quality revisions and systems and procedures as agreed to with CPS Quality.
Monitor testing results and test reports on a continual basis, ensuring accuracy, completeness, and compliance to Client Program specifications
Additional Responsibilities for Manager II:
Market Analysis
Monitor changes in regulations/compliance requirements and provide assessments and recommendations on future courses of action for the division and our clients.
Assist sales effort to win new business by participating in all phases of the sales process, representing assigned testing area's operations, including technical presentations, proposal development, pricing, etc.
Additional Responsibilities for Manager III:
Provide support and reinforcement for the Global Lab Network to strengthen and improve the division's offering on a global scale
Play a leadership role along with Business Development for the identification and development of growth opportunities outside of current offerings with existing and new clients
Participate in site wide planning and development activities related to talent development and retention
Provide strategic support with the positioning of the region's lab capabilities relative to changing market needs
Experience and Educational Background Required for the Job
Manager I:
4 year technical degree, preferably in electrical engineering or related discipline
MBA or business experience desirable, preferably P&L experience
4 years of industry related experience
3 years supervisory or laboratory leadership experience
Demonstrated experience in dealing directly with customers
Manager II:
4 year technical degree, preferably in electrical engineering or related discipline
MBA or business experience desirable, preferably P&L experience
7 years of industry related experience including progressive management positions
7 years in supervisory or laboratory leadership position
Demonstrated experience in dealing directly with customers
Manager III:
4 year technical degree, preferably in electrical engineering or related discipline
MBA or business experience desirable, preferably P&L experience
10 years of industry related experience including progressive management positions
10 years in supervisory or laboratory leadership position
Demonstrated experience in dealing directly with customers
If you are an individual with a disability and you would like us to assist you with searching the Careers Page site for employment opportunities and/or assistance with completing your profile and application, please contact us at 1-888-357-7020 or email us with your request to
USinfor@us.bureauveritas.com
We are happy to assist you and encourage you to consider Bureau Veritas for your next great career opportunity!
If you would like additional information regarding Bureau Veritas' federal obligations in regards to equal employment opportunity, please click the link below:
http://www1.eeoc.gov/employers/upload/eeoc_self_print_poster.pdf
Created in 1828, Bureau Veritas is a global leader in Testing, Inspection and Certification (TIC), delivering high quality services to help clients meet the growing challenges of quality, safety, environmental protection and social responsibility.

As a trusted partner, Bureau Veritas offers innovative solutions that go beyond simple compliance with regulations and standards, reducing risk, improving performance and promoting sustainable development.

Bureau Veritas core values include integrity and ethics, impartial counsel and validation, customer focus and safety at work.

Bureau Veritas is recognized and accredited by major national and international organizations.