Weatherford

Featured Employer
Abu Dhabi, United Arab Emirates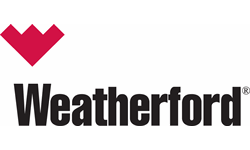 ---
Overview

Weatherford is the leading wellbore and production solutions company. Operating in more than 80 countries, the Company answers the challenges of the energy industry with its global talent network of approximately 20,000 team members and 600 locations, which include service, research and development, training, and manufacturing facilities. Visit weatherford.com for more information or connect on LinkedIn , Facebook , Twitter , Instagram , or YouTube .

We're looking to the future with a clear vision and a strong mission.

Our goal is to address the headwinds facing the industry, revolutionize the oilfield with digital technology, integrated solutions, and world-class talent.

We accept every challenge for the benefit of our Company, our industry, and the world. Our technology leadership delivers solutions that rise to every occasion, supply the best outcomes in each operation, and give power to all customers.

Weatherford offers competitive compensation, a comprehensive benefits program and opportunities for on-going training and career development. VEVRAA Federal Contractor - Priority Referral Requested.

Weatherford is an Equal Opportunity Employer Females/ Minorities/ Veterans/Disabled and gives consideration for employment to qualified applicants without regard to race, color, religion, age, sex, sexual orientation, gender identity, national origin, disability or protected veteran status.

Responsibilities
2-5+ years related experience
Engineering degree. Preferred degree within Petroleum-, Mechanical-, Chemical- or Industrial Engineering
General product knowledge
General mechanical ability
Self-motivator, self-starter
Good communication skills
Experience in running production logging (warrior) and pulse Neutron services
Experience with E-coil Operations for horizontal logging
UAE experience is a big plus

Qualifications

Manages a field operator crew engaged in a variety of duties associated with the provision of oil and gas wells services and maintenance and repair of equipment.

Responsible for delivery of wireline services at or above the customer's expectations and managing WL cell or cells.
Operates wireline service tools as assigned.
Manages well site operations to insure delivery of quality service and compliance with environmental and safety standards. Supervises, assists, and directs an operator crew in the calibration of equipment and the setup and running of service(s).
Isolates location of field failures and takes such remedial action as necessary to insure service keeps running; documents and reports failures and recommends action to prevent recurrence.
Informs clients of any unusual conditions during the job and maintains direct contact with client's representative throughout running of service; analyzes tool failures and makes decisions to send for replacements or use alternative techniques; interprets common services for client.
Fosters and maintains client relations by establishing a positive image and confidence in the quality of services and insures the confidentiality of all logging operations.
Prepares and signs service orders as an authorized representative of the Company. Insures service order is signed by client's representative.
Supervises and assists an operator crew in the preparation of the unit and related equipment for a job and in such pre job, post job, regular, and specialized maintenance as necessary to meet Company standards, and prepares and submits such technical and maintenance reports as required.
Prepares documentation for DOT, environmental, and post job summary as required.
Undertakes such technical, safety, and shop and office responsibilities as are assigned by the Base Manager
Reviews and appraises the performance of subordinates, consistent with performance management objectives, recommends changes in job classification and salary to management, and determines the need for additional training or recommends termination or reclassification, in a fair and consistent manner.
Calls and leads safety meetings.
Undertakes such study as required for promotion to Senior Field Engineer.
Reports accurate and in a timely manner all QHSE statistics in the recognized data base
OTHER FUNCTIONS:
Performs other duties as assigned by Base Manager.
Participates in the management of the Location.
Assists in the training of Junior Field Engineers.