Bureau Veritas

Featured Employer
Manchester, England, United Kingdom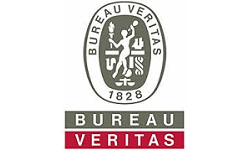 Company: Bureau Veritas
Skills: Surveying
Experience: 7 + Years
Education: Masters Degree
Employment Type: Full Time Salaried Employee
Location: Manchester, England, United Kingdom
---
An award-winning employer
, our people are
trusted and responsible
, believing in what they do with a clear commitment to contribute to transforming the world we live in and
shaping a world of trust.
Bureau Veritas operates in a wide range of sectors, delivering Testing, Inspection and Certification services to some of the world's biggest household names. With
more than 400,000 global clients and a reputation for quality
, we are at the forefront of service and innovation.
Our people are at the heart of everything we do
, which is why we have worked hard to create a supportive and engaging working environment, which is
open and inclusive
and individuals are given the opportunity to
fulfil their potential
and really
leave their mark.
Reports To
: Managing Surveyor / Associate Director
Role Purpose:
To deliver a highly technical and professional service in line with Bureau Veritas Building Control's aims and in line with the Standard Operating Procedures and QA systems. To act as a senior member of the Building Control team by providing support and mentorship, delivery of projects to the required quality, and taking an active role in business growth and development activities. Provide an expert point of reference on technical delivery and assist in the delivery of the business's budget and development plans.
Main Duties and Responsibilities:
Supporting and advising commercial clients about building / property issues in line with the UK Building Regulations and all necessary legislation.
Act as Deputy for Managing Surveyors / Associate Directors as required
Provision of subject matter expertise through acting as Technical Authority across complex projects and plan assessments covering all building types in line with qualifications and technical skill
Ownership over a region or territory and work with suitably qualified and experienced Seniors / Surveyors / Assistants on complex / large scale projects
Close awareness of fee flows and financial management of regional office and take the lead in mitigating actions where appropriate
Participation in management training
Contribution to business development targets through relevant engagement with project stakeholders and effective follow through of leads as well as provision of thought leadership on key topics
Work with the Marketing Team to provide technical assistance in the production of technical literature, e.g. marketing information, templates, seminar content
Acting as BV contact for external project stakeholders
Bid and quote preparation up to 30K
Accountable for carrying out inspections of work on wide range of projects; checking plans, drawings and associated information to ensure compliance with the Building Regulations
Ensuring that records of all project and inspection records are accurately entered on the database
Developing and maintaining excellent internal and external stakeholder relationships.
Carrying out duties in accordance with QA procedures
Attend relevant training sessions and completion of personal CPD
Key Performance Measures:
Achieve annual sales and revenue target (as set annually by Business Unit)
Utilisation of 75%
Adherence to Standard Operating Procedures (SOPs) and Quality Assurance (QA) procedures
Quality of technical project work
Effective ownership of external project stakeholder relationships including but not limited to Project Managers, Architects, clients and Contractors
Ability to share technical knowledge with colleagues and assist with embedding culture of improvement and best practice
Behaviours against BV competencies
Assist in the delivery of the business's budget and development plans.
Documenting work and allocation of time to projects in line with BVBC processes.
Prompt and accurate completion of timesheets and submission to Managing Surveyor / AD
Bureau Veritas Leadership Competencies:
Execution Follow Through
Active Listening
Customer Focus
Empowerment
Decision Making
Embracing Change
One Company Commitment
Bureau Veritas Individual Competencies:
Adaptable and open to feedback
Personal impact
Solution focused
Self-awareness
Desire to share knowledge and develop others
Experience & Skills Required:
Ideally qualified to degree level, or equivalent, in Building Control / Building Surveying
Minimum of 7 years of experience of working as an Approved Inspector in Building Control, with exposure to commercial clients
Accredited RICS/CABE/CIOB status
Ability to encourage others to develop new skills and enhance existing ones
Ability to think both globally and locally when developing and communicating objectives and strategies
Strive to improve performance and uses innovative methods to get there
Detailed and in-depth understanding of commercial Building Control and Fire Safety
Strong analytical and report production skills
Keen attention to detail, coupled with strong organizational skills
Commercial acumen
Excellent client facing and presentation skills
Excellent relationship building skills with ability to develop professional relationships with internal and external stakeholders
Competent user of MS Office
Excellent written and verbal communication skills
Ability to effectively manage a varied and busy workload
Document History
Revision
Date
Comments
0 1.1
Apr 2016 09.09.2020
First Issue Annual Revenue Target
Please be aware that all roles within Bureau Veritas UK&I may require a DBS, Credit or Security Clearance Check.
Bureau Veritas isan equal opportunity employer. No job applicant or employee shall receive less favourable treatment because of their gender, marital or civil partnership status, sexual orientation, colour, race, ethnic origin, religion, disability or age.
Bureau Veritas operates a strict Code of Ethics that ensures the proper conduct of our day-to-day business.
Created in 1828, Bureau Veritas is a global leader in Testing, Inspection and Certification (TIC), delivering high quality services to help clients meet the growing challenges of quality, safety, environmental protection and social responsibility.

As a trusted partner, Bureau Veritas offers innovative solutions that go beyond simple compliance with regulations and standards, reducing risk, improving performance and promoting sustainable development.

Bureau Veritas core values include integrity and ethics, impartial counsel and validation, customer focus and safety at work.

Bureau Veritas is recognized and accredited by major national and international organizations.