Calumet Specialty Products Partners, LLC

Featured Employer
Great Falls, Montana, United States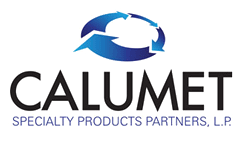 ---
Calumet Montana Refining has an immediate opening for a full time Process Engineering Manager. The primary role of the Process Engineering Manager is to provide strategic improvement of the refinery and provide technical expertise for the refinery. There is a strong emphasis placed on technical expertise, understanding Refining economics, and mentoring skills. The Engineering Manager reports to the Plant Manager.
ESSENTIAL ATTRIBUTES:
Provide technical and operational expertise within the refinery
Identify long-term process improvement opportunities for margin improvement, reliability, and energy utilization
Implement new technologies or best practices to improve refinery profitability
Provide high-level monitoring and troubleshooting for refinery processes
Lead process development activities for the refinery
Act as expert in field
Mentor and train process engineers
Provide engineering design and project management for medium to large projects
Provide process engineering designs and services during engineering, construction, and startup of projects
Develop and maintain Economics and Planning to assist Operations in developing optimum refinery operating targets
Evaluate project economics based upon process simulations and economic models
Evaluate new technologies required to meet Environmental requirements
Work closely with Environmental, Operations, and Safety during all phases of project development and execution
Manage the activities of the Process Control Group
Other duties as assigned
POSITION REQUIREMENTS:
Bachelors degree in Chemical Engineering
10+ years Process Engineering experience in a refinery or petrochemical facility
Strong technical expertise
Strong understanding of Refining economics
Strong mentoring skills
About Calumet Specialty Products Partners, L.P.
A Commitment to Excellence in Hydrocarbon Specialty Products
Calumet Specialty Products Partners, L.P. (NASDAQ: CLMT) is a master limited partnership and a leading independent producer of high-quality, specialty hydrocarbon products in North America. Calumet processes crude oil and other feedstocks into customized lubricating oils, solvents and waxes used in consumer, industrial and automotive products; produces fuel products including gasoline, diesel and jet fuel; and provides oilfield services and products to customers throughout the United States.
Calumet is based in Indianapolis and produces nearly 3,500 unique specialty products used in the development of the world's most trusted brands and products. Calumet is vertically integrated and holds a comprehensive portfolio of branded products for use in commercial, industrial, and consumer applications. Headquartered in Indianapolis, Indiana, the company employs approximately 1,600 people and operates 10 facilities across North America, including 9 specialty products manufacturing and production facilities. Calumet products and services are available in approximately 52 countries across the world; serving approximately 4,400 customers globally.