Weatherford

Featured Employer
Al Khobar, Saudi Arabia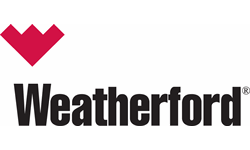 ---
Overview About Weatherford
Weatherford is the leading wellbore and production solutions company. Operating in more than 80 countries, the Company answers the challenges of the energy industry with its global talent network of approximately 20,000 team members and 600 locations, which include service, research and development, training, and manufacturing facilities. Visit weatherford.com for more information or connect on LinkedIn , Facebook , Twitter , Instagram , or YouTube .
Mission
We're looking to the future with a clear vision and a strong mission.
Our goal is to address the headwinds facing the industry, revolutionize the oilfield with digital technology, integrated solutions, and world-class talent.
We accept every challenge for the benefit of our Company, our industry, and the world. Our technology leadership delivers solutions that rise to every occasion, supply the best outcomes in each operation, and give power to all customers.
Responsibilities Key Requirements:
Must Have:
Diploma or Bachelor's degree preferably in Mechanical, Electronics or Electrical engineering.
The ideal candidate should have minimum 4 years of repair and maintenance experience of rotary steerable tools.
Proficient in English reading, writing and speaking.
Able to read and understand work instructions, service manuals and engineering drawings.
Preferred :
Proficient in the use of Microsoft office applications (mainly Outlook, Excel and Word).
Able to read and understand work instructions, service manuals and engineering drawings.
Able to work in teams and perform independent job tasks with minimal supervision.
R&M experience in Revolution RSS and Magnus.
Able to work over-time during busy periods to meet to requirements of the business.
Qualifications RSS Lead Technician - Saudi Arabia
We have an exciting Opportunity for a
RSS Lead Technician
based in our facilities in Saudi Arabia. The successful candidate will play a key role in service quality improvement with specific knowledge and experience in drilling tools.
Position Specifications:
Prioritizes equipment repairs and tool builds per operations requirements in collaboration with R&M supervisor / Manager to meet local demand and delivery requirements.
Assembles and disassembles RSS tools, sub systems and performs tests, inspections, service and repairs as required by the maintenance procedures.
Collaborates with R&M Supervisor / Manager and other Service Line Supervisors to schedule repairs to equipment and establish when they will be completed.
Evaluates and documents the estimated repair costs of equipment.
Documents tests, inspections, service and repairs documents on the maintenance system, create workorders, NCRs and change requests as required.
Participates in applicable district, regional, and global conferences and meetings to communicate and share best practices, repair status', and issues.
Collects, tracks and monitors RSS R&M related KPIs.
Ensures all necessary upgrades or modifications are performed as per instructions from RSS Product Engineering.
Completes an accurate failure analysis in a timely fashion.
Plan, forecast min./max. inventory reserve stock and collaborates with Inventory Coordinator and R&M Supervisor / Manager to manage the ordering of spares.
Follows Weatherford safety and quality standards and adhere to all policies and procedures.
Adhere to Safety procedure and policies in accordance with safety management system. Including:

Active participation and contribution to specific safety initiatives in meetings.
Report all hazardous and unsafe acts.
Actively promote positive safety culture.

Adhere to Quality procedure and policies in accordance with the Weatherford quality assurance system, Including:

Compliance to work instructions.
Raising corrective actions for all non-conformances.
identifying areas requiring improvement and / or audit