Core Lab

Featured Employer
Punxsutawney, Pennsylvania, United States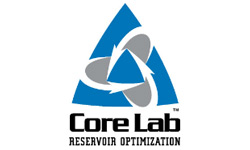 ---
SERVICE REPRESENTATIVE I
JOB SUMMARY
Receives, stores, and distributes materials, tools, equipment, and products within the location and to customers. Provides customer service support for the entire product line of Owen Oil Tools.
ESSENTIAL DUTIES AND RESPONSIBILITIES
include the following. Other duties may be assigned.
Key Job Duties
Must be familiar with all area client locations in order to deliver products in an efficient and timely manner.
Must be familiar with all local oil and gas fields in area, understanding how Owen's product lines fit the needs in these particular areas.
Delivers products to clients as requested in a timely, professional manner.
Must be familiar and ensure compliance with all corporate and government regulations, including but not limited to DOT and ATF regulations.
Keeps the warehouse in a neat, orderly condition at all times.
Keep supervisor informed of inventory levels and product requirements.
Maintain location vehicles in good working order.
Work totally accident free.
Adhere to local on-call schedule as required by supervisor.
Become familiar with and be able to perform maintenance on setting tools and other area specialized equipment.
Additional knowledge, skills, competencies and/or certifications required will include the following. Training will be provided for some certification programs.
Safety and Compliance
Explosives Handling/Transportation Certification
Explosives Safety Certification
Forklift Operation/Safety Certification
Current Workplace Hazardous Materials Information System (WHMIS) and First Aid
Annual completion of Defensive Driving course
Owen Safety Program - Must complete the program, understand, adhere to, and be able to explain the goals of the program
Inventory Management
Thorough knowledge of Owen's product lines and parts
Responsible for timely and accurate cycle counting
Responsible for accurate inventory control, including completion of required governmental agency paperwork, packing slips, sales orders, etc.
Timely and effective order management (i.e. entry of orders into Oracle or on order worksheets)
Product Knowledge - In order to meet and anticipate customer needs, the incumbent must demonstrate and utilize thorough product knowledge of the following:
Plugs and Setting Tools (including disassembly and cleaning)
Explosives Accessories
Gun Systems
Wireline Tools
Public folders and basic website navigation on Owen's sites
Customer Service
Take the lead on customer calls when required
"Missed Sales" reporting
Complete The Owen Experience customer service training
QUALIFICATION REQUIREMENTS
To perform this job successfully, an individual must be able to perform each essential duty satisfactorily. The requirements listed below are representative of the knowledge, skill, and/or ability required. Reasonable accommodations may be made to enable individuals with disabilities to perform the essential functions.
EDUCATION AND/OR EXPERIENCE
A high school graduate or GED preferred; minimum 2 years of experience will be accepted in lieu of education. In addition, 0-2 years experience in a related field, with general knowledge of warehouse procedures preferred.
LANGUAGE SKILLS
Ability to read and interpret documents such as safety rules, operating and maintenance instructions, and procedure manuals. Ability to write routine reports and correspondence.
MATHEMATICAL SKILLS
Ability to add, subtract, multiply, and divide in all units of measure, using whole numbers, common fractions, and decimals.
REASONING ABILITY
Ability to apply common sense understanding to carry out detailed but uninvolved written or oral instructions. Ability to deal with problems involving a few concrete variables in standardized situations.
CERTIFICATES, LICENSES, REGISTRATIONS
A CDL driver's license with a hazmat endorsement is required for this position.
PHYSICAL DEMANDS
The physical demands described here are representative of those that must be met by an employee to successfully perform the essential functions of this job. Reasonable accommodations may be made to enable individuals with disabilities to perform the essential functions.
Core Laboratories is a leading provider of proprietary and patented Reservoir Description and Production Enhancement.
Located with over 70 offices in more than 50 countries in every major oil-producing province in the world. Core Laboratories remains dedicated to providing the technology our client's need to enhance their production. We continue to develop and acquire technologies that complement our existing products and services, and we disseminate these technologies throughout our global network.
Our Clients are the world's largest major, national and independent oil companies. Core Laboratories' reservoir optimization technologies are used to increase total recovery from existing fields. Our services enable our clients to optimize reservoir performance and maximize hydrocarbon recovery from their production fields.
Core Laboratories has taken extensive measures to ensure the services and data provided by all of our worldwide companies are of the highest quality and integrity. Our commitment to applying and developing new technologies to optimize reservoir performance is unsurpassed in the oilfield service industry. This commitment to technology and to our client's bottom line makes Core Laboratories, The Reservoir Optimization Company™.
Our Culture has been defined by over 70 years of business built on the principles of integrity and ethical conduct in the support of our clients. Our continuing primary goal is "to produce a quality product on time at a competitive price" in a manner consistent with these principles. The integrity of our company and ability to provide quality products and services to our clients are the essence of our business.
These same ethical standards are what we expect from our employees. We could not accomplish the extraordinary results we have in our past and will in our future without talented and dedicated employees – such as we have now.
It is the talented and dedicated employees that have positioned Core Laboratories as the leading provider of reservoir- optimizing technologies. You can feel and see this in our culture. Core Laboratories strives to create an environment for our employees so they can advance in their careers enabling both the company and its employees to build value. Our inclusive culture thrives on team-work and mutual respect for our differences. There are opportunities for everyone to grow.