Petroplan

Featured Employer
Abu Dhabi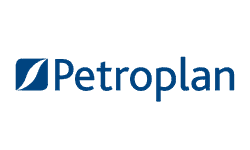 Company: Petroplan
Skills: Field Development
Experience: 15 + Years
Education: Bachelors/3-5 yr Degree
Salary: Negotiable
Location: Abu Dhabi
---
PRINCIPAL ENGINEER (FIELD DEVELOPMENT PLANNING)
ROLE / PURPOSE:
This position requires experience in specialized field development planning, feasibility and pre-FEED studies, including techno-economic analysis. Possess good understanding of Concept, Select and Front End Engineering Design of Oil & Gas facilities; mainly involving Upstream, Midstream, and Gas Processing. Experience in downstream industry such as Refineries, Petrochemicals will be an added advantage.
The role involves in-depth knowledge of field development planning, conceptual design, process configuration studies of various Process and Utility Systems, techno-economic analysis, International codes and standards, process design guidelines, specialized process studies etc.
The candidate is expected to have experience in and be well versed with Oil and Gas processing facilities especially field development planning and the design activities during Concept, Select and FEED phases, including international codes & standards. The role also includes initiating and guiding in-house development activities involving guidelines / procedures to strengthen discipline capabilities and undertaking troubleshooting activities during various phases of project.
DUTIES & RESPONSIBILITIES:
Reports to Head of Discipline / Engineering Manager (Process & Safety) and works under his overall supervision.
The role requires strong analytical skills combined with proven experience and knowledge of Field Development Planning, conceptual design, process configuration studies. Assessing the economic impact of various development and operational strategies, both short and long term. Equipment and systems design and techno-economic analysis as applicable to Upstream and Midstream Process facilities. Experience with downstream industry will be an added advantage.
Liaise with Client Petroleum Engineering, Sub-surface and Operations team.
Generate a probabilistic assessment of conceptual field development (integrating subsurface geological uncertainties with operational and economic uncertainties).
Assessing the impact of any asset replacement plans due to design life considerations
Participating and facilitating Option Identification / Risk assessment Workshops
Coordinates with Project Engineering Manager assigned to the Project and with Project Manager, Clients, other Discipline Engineers, Consultants, Vendors, etc. as required.
During tendering stage, reviews enquiry documentation from client together with Scope of Work; raises technical clarifications / queries where there is lack of clarity, interfaces with other disciplines to ensure integration of activities and finally provide Process inputs during bid preparation.
On award of project, responsible for complete Process Design and Engineering works on a project, including optimisation and correctness of design; cost considerations, man-hours control and providing guidance and training to the Process Engineers working on the Project.
Develops Scope of Work for Sub contractors related to Process works as per Project requirements.
Develops Process Design Basis and Design Philosophies based on scope of work, Bid documents, subsequent client's clarifications and site visit etc.
Reviews / Performs Process Simulations and Guides Process Engineers to perform Process Simulations and develop Heat & Mass Balance as required.
Guides / Reviews the Process Engineer's works such as Equipment / Instrument sizing, Process calculations, Pipeline hydraulics, Blow down calculations, preparation of PFDs & P&IDs, Equipment / Package / Instrument data sheets preparation etc.
Evaluates Vendor / Consultant offers for Process Packages / Equipment, Specialized Process Engineering Studies etc. Raises technical queries, discussions with Vendors / Consultants, prepare / provide process inputs for Technical Bid Evaluation (TBE) and finally reviews vendor documentation etc.
Develops design guidelines, design procedures, Spread Sheets and/or standalone software program to simplify / automate Process works.
Provides input for the development of the Planning Package and project progress reporting. Monitors and Controls man-hours to ensure that the job is finished within budgeted man-hours.
MINIMUM REQUIREMENTS:
B.Sc. / B.E. in Chemical Engineering from a reputed institute.
Minimum of 15 years' experience in the Oil and Gas plants, Upstream & Midstream, Gas Processing, Petroleum Refineries Design and Engineering, out of which minimum 6 years should be in LDE role during Field Development Planning, Concept, FEED and Engineering stages.
Experience in building Field Development Planning (FDP) models to assist oil & gas company decision makers in making well-informed business decisions, and achieving their business objectives.
Shall be proficient in option framing / identification, risk analysis, cost estimation and economic evaluation
Establishing the suitability of the existing technologies, control systems and instrumentation for field life extension
Prepare Field Development Planning Report and cost and execution strategy, as appropriate.
Provide process input to field change proposals (FCP's).
Identify & pursue opportunities to optimize utilization or de-bottleneck existing assets as appropriate incorporating new understanding of reservoir and well performance, changes in development planning and schedules, and economic criteria
Performing techno-economic analysis, use of asset development software so that various development options can be compared on the basis of an area-wide project value.
Experience with unconventional resources in a reservoir, field development, or completions capacity
Good knowledge of relevant engineering codes and standards
ABOUT PETROPLAN
Petroplan is the trusted global recruitment solutions partner for clients and professionals in the oil, gas and energy sector. Our mission is to explore with you, seeking optimum talent solutions for our clients and the very best opportunities for our candidates.
Bringing over 40 years' experience, providing experts and professionals into roles across the energy sector from Engineering, Exploration and Production, O&M projects to Corporate & Commercial. Specialist industry & technical knowledge makes our team true experts.
1000s of placements in more than 40 countries for over 180 clients across 65 disciplines
Led today by a predominantly female Board of Directors who provide strong leadership and demand consistency of service to ensure clients receive unrivalled service levels and quality candidates to meet their specific needs. This leadership ethos is underpinned by a positive and client led management structure.