Qatar Petroleum

Featured Employer
Qatar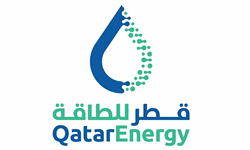 ---
Department
INDUSTRIAL CITY OPERATIONS (DCA)

Title
SR. RELIABILITY ENGINEER

Primary Purpose of Job
Ensures high level of equipment reliability of DCA Power Distribution system and other systems by carrying out regular study of problems/difficulties and failures of the systems/equipments and produces recommendations for improvement to prevent such problems. Carries out analysis to determine reliability of components, equipment and systems. Collects data and analyses the data. Prepares reports to define reliability problems and recommends improvements. Conducts an analysis of equipment reliability problems and investigates to determine the reliability required for particular situation considering the cost limitations, equipment up/down time, repair/replacement costs, weight, size and availability of materials/equipment. Assists DCA Operations department in conducting required studies to develop the Department strategies, policies, budget, short term and long term programs. Provides engineering guidance and manages troubleshooting/investigation into the complex equipment problems and provide the necessary technical assistance to the Division Heads within Operations Utilities and Maintenance Groups.

Education
Qualification: B.Sc. in Electrical Engineering.

Experience & Skills
Minimum of 15 years' experience, in Operations and maintenance of Power Distribution system in oil/petrochemical industries out of which at least four (5) years' experience in field of reliability. Appropriate computer literary and knowledge of using computer features to solve/support different technical and reliability problems. Fully conversant with failure analysis and failure mode (FMEA) and equipment criticality analysis (ECA), RCA, APMS methodology and software. Experience in selection of equipment and maintenance strategy.

Qatar Petroleum is an integrated national oil company (NOC) responsible for the sustainable development of the oil and gas industry in Qatar and beyond.

Qatar Petroleum's activities encompass the entire spectrum of the oil and gas value chain locally, regionally, and internationally, and include the exploration, refining, production, marketing and sales of oil and gas, liquefied natural gas (LNG), natural gas liquids (NGL), gas to liquids (GTL) products, refined products, petrochemicals, fertilizers, steel and aluminum.
Qatar Petroleum is committed to contribute to a better future by meeting today's economic needs, while safeguarding our environment and resources for generations to come. Thriving on innovation and excellence, Qatar Petroleum is bound to the highest levels of sustainable human, socio-economic, and environmental development in Qatar and beyond.

For more information, please visit www.qp.com.qa