Qatar Petroleum

Featured Employer
Qatar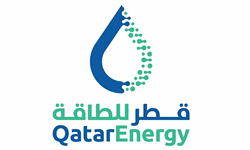 ---
Department
RAS LAFFAN INDUSTRIAL CITY

Title
HEAD, CYBER SECURITY (OPNS TECHNOLOGY)

Primary Purpose of Job
Lead a team of Senior Industrial Control Systems (ICS) / Operational Technology (OT) Security Engineers in the implementation, integration and operation of Information Security controls within the Operational Technology (OT) environment, to manage cyber security risks to acceptable operational levels and increase operational Information Security maturity in line with corporate Information Security polices and standards.

Education
Bachelor degree in engineering, information security or computer science.

Experience & Skills
Ten (10) years of relevant professional experience.Experience in large ICS/OT and ICT environments in the Energy sector, preferably in Oil & Gas. Strong, proven technical team leadership abilities in ICS/OT and ICT environments in the Energy sector, preferably in Oil & Gas. Conceptual technical understanding of network technologies (e.g., Cisco) and diverse Information Security technologies (e.g., firewalls, anti-malware, etc). Strong, hands-on experience is a plus.Professional certifications in information security management such as CISSP, CISA, GIAC, GICSP or others. Experience in planning and managing Information Security program and projects in OT and ICT environments in the energy sector, preferably Oil & Gas. Excellent written and verbal business communication skills capable of interacting with various levels of business and technical leadership in ICS/OT and ICT (English).

Qatar Petroleum is an integrated national oil company (NOC) responsible for the sustainable development of the oil and gas industry in Qatar and beyond.

Qatar Petroleum's activities encompass the entire spectrum of the oil and gas value chain locally, regionally, and internationally, and include the exploration, refining, production, marketing and sales of oil and gas, liquefied natural gas (LNG), natural gas liquids (NGL), gas to liquids (GTL) products, refined products, petrochemicals, fertilizers, steel and aluminum.
Qatar Petroleum is committed to contribute to a better future by meeting today's economic needs, while safeguarding our environment and resources for generations to come. Thriving on innovation and excellence, Qatar Petroleum is bound to the highest levels of sustainable human, socio-economic, and environmental development in Qatar and beyond.

For more information, please visit www.qp.com.qa