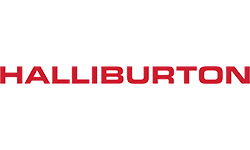 ---
We are looking for the right people - people who want to innovate, achieve, grow and lead. We attract and retain the best talent by investing in our employees and empowering them to develop themselves and their careers. Experience the challenges, rewards and opportunity of working for one of the world's largest providers of products and services to the global energy industry.
Halliburton Technology
Research & Development Career
Recognized as innovators in the industry, Halliburton's Research and Development scientists and engineers are responsible for designing the thousands of patented tools and technologies applied in field locations each day in locations all over the world.
As part of Halliburton's Research and Development group, you'll invent and author patented technologies that enable our customers to maximize new and existing oil and gas assets. Leading your own smaller projects or working on a larger project team, you'll develop Halliburton's intellectual property assets and invent and author the patents that underpin the processes and products that generate revenue and market leadership for Halliburton. Just a few of your daily responsibilities might include:
Designing new equipment and processes
Supporting design changes to existing technologies
Observing technologies in the field to ensure correct implementation
Designing lab experiments and analyzing data.
We're looking for self-starters with leadership capabilities, innovative ideas and the ability to effectively express ideas to team members, project stakeholders and management. You should hold a bachelor's or post-graduate degree in any of the engineering and science, geology/geosciences or chemistry disciplines
.
Electrical Engineer (Digital Logic), Sr
Responsibilities
Under broad supervision, applies functional requirements and uses engineering tools to design electronic circuits or control systems for product changes or new development.
Under broad supervision, uses software tools or applications to analyze and conduct tests on electronic circuits or systems and document performance in comparison with design criteria.
Identifies the testing objectives at a component level in accordance with Halliburton's Health, Safety, and Environment procedures and evaluates test results.
Assists in preparing component specifications, follows work processes to document designs, and assists in preparation of material for design reviews.
Scope of work may include firmware implementation as well as hands-on testing of actual electronics
Documentation of work in adherence to the Halliburton standard process
Collaborates with mentors to understand the basic content required to submit an invention disclosure and recognizes ideas that have IP potential without disclosing confidential information.
Works effectively as a team member by communicating clearly and efficiently to provide innovative solutions.
Takes the initiative to go beyond what situations require and focuses on attention to detail by making sure that work is done correctly, completely, and to the highest standards.
Requirements
Degree in Electrical Engineering or similar discipline.
Good fundamentals of electronics design, primarily digital sub-system modules, and familiar with schematics capture and related ECAD requirements.
Proficiency in VHDL
Knowledge and experience with C/C++
Familiar with MatLab, Simulink,
Familiar with microcontrollers such as ARM, STM32, ADC, DAQ, etc.
Proficiency in Test Bench development with tools such as ModelSim
Deep understanding of timing analysis and clock domains
Good personal, professional, teamwork and communication skills are required.
Availability for international trips.
Candidates having qualifications that exceed the minimum job requirements will receive consideration for higher-level roles give (1) their experience, (2) additional job requirements, and/or (3) business needs. Depending on education, experience, and skill level, a variety of job opportunities might be available, up to a Principal R&D Electrical Engineer.
Electrical System Engineer, Senior - Principal
Responsibilities
Lead the design of hardware-in-the-loop simulator system for the oil well and of the down hole tools, so as to enable model-based development of downhole tools.
Own the architecture and define functional requirements of simulators.
Define specification for various analog and digital interfaces of the simulator and specifies the requirements for different modules for the commercially available hardware (from Speedgoat/dSpace/National Instruments etc.).
Develops requirements for sampling times, processing speeds for each signal, external/internal signal conditioning circuits and develop such circuits.
Owns the design of the electrical wiring diagram of the simulator system.
Primary contact point for integration, ensuring proper understanding of interface requirements between different subject-matter experts (hardware, firmware, software). Track and/or execute on tool-system verification plans and ensure documented results meet requirements.
Close collaboration with tool development team, Systems Engineering and/or Technical Service to propose system-level verification test cases, execute test plans, ensuring various tool operating cases are simulated, results meet requirements, review is carried, and information documented.
Track or execute on system-level verification testing and deliver on a verified system for commercialization
Develop understanding of various sensors used on down hole tools and their failure modes. Develop capabilities in the simulator system to simulate the sensor output in various operating and failure modes
Independently troubleshoot integration issues faced by a complex system for the tool system application, which is potentially multiple-disciplinary (Electrical, Mechanical, Software, Physics)
Develop regression test plans and plans for increasing the speed and thoroughness of the testing
Local champion of the model-based development approach to drive productivity in the tool controller development process.
Requirements
The ideal candidate will possess an undergraduate/Master's degree in Electrical Engineering, Electronics Engineering and/or Industrial/Systems Engineering, with at least 2 years of relevant experience
Candidates with additional relevant industrial experience, especially in hardware-in-the-loop simulators, will be considered for Principle role
Experience with Speedgoat/dSpace/National Instruments
Strong fundamentals in electronics systems and working knowledge of standard lab equipment (scopes, DMM, impedance analyzers, power supplies, etc.) is much preferred
Working knowledge in the following domains is a plus: analog and digital systems, embedded systems, various serial communication protocols, electromechanical systems, PCBA designs (analog, mixed-signals, digital)
Candidates having qualifications that exceed the minimum job requirements will receive consideration for higher-level roles give (1) their experience, (2) additional job requirements, and/or (3) business needs. Depending on education, experience, and skill level, a variety of job opportunities might be available, up to a Principal R&D Electrical Engineer.
Halliburton is an Equal Opportunity Employer. Employment decisions are made without regard to race, color, religion, disability, genetic information, pregnancy, citizenship, marital status, sex/gender, sexual preference/ orientation, gender identity, age, veteran status, national origin, or any other status protected by law or regulation
.
Location
315 Jalan Ahmad Ibrahim, Singapore, Singapore, 639940, Singapore
Job Details Requisition Number:
88633
Experience Level:
Experienced Hire
Job Family:
Engineering/Science/Technology
Product Service Line:
Global R&D
Full Time / Part Time:
Full Time
Additional Locations for this position: Compensation Information
Compensation is competitive and commensurate with experience.
About Halliburton
Founded in 1919, Halliburton is one of the world's leading providers of products and services to the upstream energy industry.
Halliburton is proud to be a services company, and our customers and investors appreciate our business model. Our strong competitive position not only comes from our geographic footprint and wide range of products and services, but also, more importantly, from the quality of our work and the dedication of our employees.
With approximately 55,000 employees, representing 140 nationalities in more than 80 countries, Halliburton touches much of the oil and gas that fuel our society.
Our Business
Halliburton comprises 14 product service lines (PSLs). The PSLs operate in two divisions: Drilling and Evaluation, and Completion and Production.
Our Consulting and Project Management PSL works across both divisions and is the spearhead of our integrated-services strategy. Its financial results are included in the Drilling and Evaluation Division. PSLs are primarily responsible and accountable for strategy, technology development, process development, people development and capital allocation.
Our Values
Integrity: Ethics and integrity are the foundation of our brand and the guiding principles for all we do.
Safety: Priority number one. We are focused on our own personal safety, as well as on the safety of others.
Collaboration: We work together with customers, and understand that everyone has a role in providing the best solution.
Competition: We compete to win, knowing that competition makes everyone stronger.
Creativity: We are resourceful. We are innovative, and strive to apply the right technology and solution every time.
Reliability: We deliver what we promise. We believe the quality of our service defines who we are.
Respect: We are honest with ourselves and with each other. We value our diverse skills and talents, and know we are stronger together as one family.
These values are our corporate DNA, the foundation for how we relate to each other and to every individual and entity with whom we interact. These are the principles that every Halliburton employee is expected to use, live by, and demonstrate on a daily basis.
Own Your Career
Our people are essential to our ability to innovate, achieve, grow, and lead. We attract and retain the best talent by investing in our employees and empowering them to develop themselves and their careers. We invest in our employees through leadership and competency development, competitive compensation plans, health benefits, work-life programs, and reward and incentive plans.
Opportunities for career development – and the tools you need to take advantage of them – are abundant. Combine those opportunities with your drive and capabilities, and your career path can go in nearly any direction you choose.
Halliburton ranked in the Global Top 10 in the 2019 Rigzone Ideal Employer Rankings - find out more here.