Weatherford

Featured Employer
Clairmont, Alberta, Canada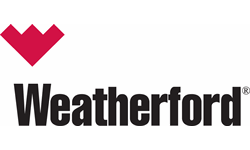 ---
Overview
Weatherford is the leading wellbore and production solutions company. Operating in more than 80 countries, the Company answers the challenges of the energy industry with its global talent network of approximately 20,000 team members and 600 locations, which include service, research and development, training, and manufacturing facilities. Visit weatherford.com for more information or connect on LinkedIn , Facebook , Twitter , Instagram , or YouTube .
We're looking to the future with a clear vision and a strong mission.
Our goal is to address the headwinds facing the industry, revolutionize the oilfield with digital technology, integrated solutions, and world-class talent.
We accept every challenge for the benefit of our Company, our industry, and the world. Our technology leadership delivers solutions that rise to every occasion, supply the best outcomes in each operation, and give power to all customers.
Weatherford offers competitive compensation, a comprehensive benefits program and opportunities for on-going training and career development. VEVRAA Federal Contractor - Priority Referral Requested.
Weatherford is an Equal Opportunity Employer Females/ Minorities/ Veterans/Disabled and gives consideration for employment to qualified applicants without regard to race, color, religion, age, sex, sexual orientation, gender identity, national origin, disability or protected veteran status.
Responsibilities
Must possess a good level of general education, including Mathematics & English. General mechanical aptitude.
Ability to understand the basics of down hole well configurations cased and open hole
Ability to perform all aspects of Pipe Recovery operations and some basic cased hole operations, set plugs, dump cement and run a gamma ray.
Have a good understanding of all the fishing tools that are used in conjunction with Pipe Recovery operations
Strong leadership abilities
Sound judgment and positive decision-making skills
Good organizational skills
Consistent and concise communication skills - written and spoken - with internal and external customers alike.
Willingness to mentor short service employees to standards and best practices
Willingness to travel required
Willingness to work in remote areas as required
Have a complete understanding of all overall Wireline operations
Ability to follow all safety policies and emergency procedures with internal and external customers
Ability to identify hazardous conditions and act accordingly
Intermediate computer skills
Excellent record keeping abilities including job reports and daily job costs through the entire span of the job from job planning to execution and post job reviews.
Basic knowledge of computers and computer programs including but not limited to Microsoft Office and Weatherford proprietary programs such as WPTS, Employee Connect/Learning, Kahuna.
Ability to work in a team environment, as well as an ability to work unsupervised and exercise initiative to resolve potential problems.
Must be able to travel on short notice and work in remote areas as required
Must possess strong leadership skills
Good organizational skills with a proven ability to work in a team environment
Proof of demonstrated communication skills (Oral, written, listening, face-to-face) with a commitment to professionalism in dealing with both internal and external contacts
Ability to interpret and follow a variety of instructions furnished in written, oral, diagram, or schedules form
Ability to work under stressful situations
Equipment troubleshooting skills (thinking of what can go wrong) with the ability to understand well bore conditions, dissect information and offer logical and relevant solutions to complex equipment and/or down hold problems.
High School Diploma / GED
4-5 years of related experience
Valid driver's license with clean driving abstract
The physical ability to immediately respond to emergency situations.
Ability to work outside in harsh environments.
Qualifications
This is the senior level job for Field Specialist. Provides expert judgment and analysis for the design, development and implementation of technical products and systems. Resolves highly complex technical issues and conducts advanced research. Recommends alterations to development and design to improve quality of products and/or procedures. Familiar with a variety of the field's concepts, practices, and procedures. Relies on extensive experience and judgment to plan and accomplish goals. Performs a variety of tasks.
Maintain and operate a Pipe Recovery Wireline Unit and equipment, provide Pipe Recovery Wireline field operations for customers and rig crews in a safe and error free manner to ensure that all job requirements are met from start to finish and ensure that all field tickets have accurate costs for the services performed and all required stamps, approval signatures, and any numbers required for billing.
Fully implement and actively promote respect for Weatherford Health, Safety, Security & Environment standards and policies, as well as any other customer or external agency's regulatory requirements.
Actively promote Weatherford Culture in the area and support all area QHSE initiatives.
Must understand and comply with all safety rules and company policies of Weatherford including participating fully in all required QHSE training and wearing appropriate protective equipment (PPE).
Know and understand Weatherford Quality Policy and comply with all requirements of the Quality Systems Manual, Operating and Technical Procedures and Workplace Instructions.
Maintain a level of cleanliness and tidiness in the office, shop and yard to promote a positive corporate image and to provide an acceptable workplace for employees.
Actively participate in all safety meetings and maintain company property and equipment in safe operating conditions at all times.
Process Improvement
Select job specific equipment for each job and confirm with your dispatcher
Understand all the standard equipment and or source all the required technical information for the job on a per job basis (Pipe specs etc.).
Know all the standard tool strengths, limitations and or source that information.
Ensure that all equipment is functional, loaded & secured properly prior to departure.
Ensure that all equipment/explosives are logged in/out as necessary.
Discuss the timing and route with your crew to ensure a safe and timely error free journey to location.
Always maintain visual or radio contact with your crew to and from base. If separation is necessary, you will determine and instruct the crew to a safe predetermined meeting point.
Active participation and a personal commitment to all parts of the job.
Confirm the Wireline units rig up location.
Confirm with the customer what services are required upon arrival.
Obtain all additional required technical information for the tasks e.g. depths ID OD etc.
Listen to the information the customer has to offer about the well.
Complete a detailed documented pre-job hazard assessment on all jobs.
Follow and adhere to all Weatherford and customer requirements.
Hold and document a pre-job safety meeting, related to the specific tasks with all required personal and as conditions change.
Confirm with the rig & Wireline crew the placement of the sheaves and slings.
Inform the customer of any unsafe requests and or substandard practices and document where required.
Ensure that all participants are made aware of what the risks are during the process and what is required of them (Instruct/inform the required personal of your requirements).
Always keep the customer informed of your progress and or setbacks.
Get involved with the job and help the customer to make the right decisions for the tasks. Use your expertise.
Ensure that all the equipment, used or not is accounted for and returned to its proper location.
Ensure that all the documents, where required are recorded accurately. (Tickets, logs, resumes, line books, pre-job safety books magazine inventory books etc).
Ensure that all equipment being used is compatible for the task.
Inform your location of dispatch of your current daily job status every day.
Record, document and route all nonconformance's immediately.
Ensure all the damaged equipment is repaired, replaced & charged out accordingly.
Make certain that the Wireline unit and or any other related equipment is returned to an acceptable condition.
Inform your dispatcher/supervisor of your work status.
Complete and forward all reports and paperwork as required.
When you see errors follow the processes to help correct them.
Manage your individual, mandatory training requirements and inform your supervisor when training is required prior to expiration of your certificates.
Take full responsibility for your crew members in and out of the shop, providing direction and assistance with W/L trucks and equipment maintenance.
Ensure all tools and equipment used are serviced and repaired as required.
Co-ordinate timing at shop with your driver to meet and accomplish necessary work.
Mentor new employees to the standard operating procedures from beginning to the end of all parts of the job.