Grupo Epalmo

Featured Employer
Tarragona, Catalonia, Spain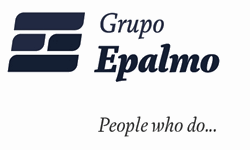 Company: Grupo Epalmo
Skills: HSE Auditing
Other Skills: Shift pattern: Standard work hours / days to align with project deliverables Duration of the assignment: 12 – 24 months with possible extension. Location: Tarragona, Spain and UAE
Experience: 14 + Years
Education: Bachelors/3-5 yr Degree
Location: Tarragona, Catalonia, Spain
---
Reporting to: Upstream Project HSE Manager
Project Area: EPCI / Subsea equipment fabrication facilities
JOB SUMMARY
The HSE Superintendent will have a commitment to achieving zero harm, providing support and advice to Company and Contractor on HSE issues, whilst working with stakeholders to implement strategies that lead to improvements in HSE performance at EPCI fabrication facilities
Provide necessary support and assistance to the Project HSE Manager, Company project personnel & Contractor personnel to ensure all Project Fabrication HSE Systems, processes and procedures are adhered to in delivering project HSE goals
Support Project Delivery Team(s) in assuring Contractor delivery of the HSE Plan and ensure clear and concise reporting to the various stakeholders
Lead engagement with Contractors, influencing behaviours and promoting incident free mind-set
KEY RESPONSIBILITIES AND TASKS
Monitor Contractor and Subcontractors activities and performance, providing support, advice and guidance required to maintain safe and efficient operations, in line with contractors HSEMS and contractual obligations;
Contribute to Safety Studies, Audits and reviews, including MoC as required by Project Delivery Manager
Participate in review of Contractors Safe Systems of Work, including PTW, Risk Assessment and TBT's
Support development of hazard ID and risk management techniques
Maintain effective coordination between all parties (Engineering, construction, procurement etc.)
Carry out interventions that achieve delivery of plans and an Incident Free workplace (stopping the work for an immediate threat)
Monitor Subcontractors activities for compliance with approved safety procedures;
Support Contractor in incident investigation and ensure robustness of the entire process
Ensure Contractors record and report accurate HSE statistics, and act as focal point for timely and quality HSE reporting to the Project
Adopt and demonstrates a pro-active approach to managing risk through forward planning and strong communication with contractor personnel;
Support HSE Initiatives and Programs and ensure effective ownership by Contractor to achieve desired results
Support the reward and recognition program and monitor performance
Assist in the delivery of information sessions appropriate to the scope of work
Support HSE assurance activity, ensure audit reports, progress reports and HS&E performance reports are circulated to the appropriate stakeholders
SKILLS AND EXPERIENCE
Ability to influence Contractor HSE Performance in a 'Mode 3' environment to drive contract HSE Plan delivery
Solid working knowledge and experience of HSE Risk Management systems, processes and tools (including PtW, Bow-- Tie, Task risk assessment, Intervention Programs, Tool box Talks and HAZID/HAZOP)
Good Analytical skills and detail oriented with experience and ability to write SOP's, manuals, instructions, audit reports etc.
Ability to lead and coordinate HSE Investigations to establish actual Root Causes, preparing and rolling out learnings, and conducting detailed HSE Audits
Effective communication skills (oral and written) and experienced presentation and HSE planning abilities
Use of common IT systems and tools (Power-point, word etc.)
Strong interpersonal skills with capability to train, coach, mentor, support and successfully influence at various levels (including contractors).
Capability to coordinate quality HSE related information, statistics recording, analysis, and reporting from Contractor to Project
Demonstrated ability to effectively manage multiple and conflicting priorities
Experience with Onshore fabrication yard HSE Management in Major Projects & Hook up and Commissioning activities for Offshore Oil & Gas
Experienced with requirements of IOGP 577 & 597 and successful implementation
Min 10 years Oil and Gas and related HSE experience;
Subsea infrastructure design, fabrication, assembly and testing experience is preferred
QUALIFICATIONS, TRAINING AND COMPETENCY
Minimum Education:
Recognized HSE qualification - NEBOSH diploma or equivalent would be advantageous
Language Requirements:
Must be fluent in English and Spanish (oral and written)
HSE Training / competencies;
Lead Auditor
Incident Investigation (Lead)
Behavioural Based Safety / Coaching
Control of Work
Rigging and Lifting
Work at Height
Hot Work
Electrical Isolation
Pressure testing / stored energy
Confined Space Entry
Occupational Health Exposure
CONTEXT AND ENVIRONMENT
Total has made significant gas discoveries off the northern coast of the Republic of Mozambique.
Development of these resources requires design and installation of eighteen subsea wells, production facilities, and
related subsea gathering systems, and a two-train onshore LNG facility for liquifying, storing, exporting natural gas and associated liquids.
The EPCI scope involves manufacture and assembly of subsea infrastructure, consisting of vertical trees, manifolds, flowlines and production trunklines, as well as associated control systems.
This position is assigned to the design and manufacture of the Subsea manifolds at a fabrication yard in Tarragona, Spain or in the UAE. The scope is contracted to Company EPCI Contractor, and work shall be done in accordance with the Contractor and Subcontractor HSE MS.
OTHER CONSIDERATIONS
Shift pattern: Standard work hours / days to align with project deliverables
Duration of the assignment: 12 - 24 months with possible extension.
Location: Tarragona, Spain and UAE
With 18 years of activity around the world, Grupo Epalmo, based in Porto, Portugal, is acknowledged in its own country and in the international markets for its competence, accuracy, professionalism and perseverance, being one of the major business groups experienced in Human Resources, Temporary Work, Professional Training, Consulting, Construction and Industrial Maintenance.
Grupo Epalmo has always followed a business dynamic focused on both clients and collaborators, and though mainly directed on the Energy, Industrial and Construction areas, it has been increasing its investments regarding the conquering of new and ambitious goals and markets.
Based always on a spirit of professionalism and supported by a technical and theoretical know-how, Grupo Epalmo, and its highly qualified and motivated teams, is the first to provide services with the aspiration to best serve the clients' demands, with dedication and consideration.
Operating in more than 20 countries, including Angola, we provide our teams and specialists, for operators in the international energy sector, from Oil & Gas and industrial maintenance, to nuclear and construction.
Grupo Epalmo, Headquarters;

Rua S. Lourenco 12 1 Sala 1 e 6
Apartado 1120
4446 – 909 Ermesinde – Portugal
Tel: (+351) 229 773 650
Fax: (+351) 229 733 544
For more information's and Resumes Submittals please use the following:
www.grupoepalmo.com