Bureau Veritas

Featured Employer
Dartford, England, United Kingdom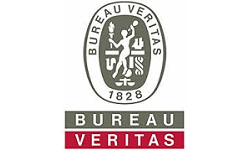 ---
An award-winning employer
, our people are
trusted and responsible
, believing in what they do with a clear commitment to contribute to transforming the world we live in and
shaping a world of trust.
Bureau Veritas operates in a wide range of sectors, delivering Testing, Inspection and Certification services to some of the world's biggest household names. With
more than 400,000 global clients and a reputation for quality
, we are at the forefront of service and innovation.
Our people are at the heart of everything we do
, which is why we have worked hard to create a supportive and engaging working environment, which is
open and inclusive
and individuals are given the opportunity to
fulfil their potential
and really
leave their mark.
Role: Senior Health, Safety & Fire Consultant
Location: Field based
We are looking for an experienced Consultant to join our team of industry experts delivering consultancy services that will help ensure compliance, improve safety and boost performance.
As a Senior Health, Safety and Fire Consultant for Bureau Veritas, you would be responsible for delivering technically excellent health and safety and fire risk requirements, aligned to client requirements, across a large portfolio of high-profile corporate organisations.
Make an impact doing work you can be proud of at Bureau Veritas. Contribute to a global mission to enhance standards with integrity, and help us create safer buildings for society to live and work in.
Key Responsibilities
To undertake a variety of site audits and risk assessments and inspections proficiently at clients' premises including; Health & Safety risk assessments & Fire risk assessments, demonstrating a sound understanding of legislation.
Write risk assessments, safe system of work, client specific policies, reports, work instructions, risk assessments and method statements for a wide range of issues.
Develop proactive risk management strategies for clients.
Deliver general, professional and competent health and safety and fire safety advice to clients.
Carry out accident investigations, analyse trends, produce reports and aid in the preparation of a legal defence should this prove necessary.
Devise, develop and deliver Risk Management strategies for assigned clients and act in support of clients assigned to your colleagues.
Conduct liability surveys and produce associated report / risk recommendations in line with processes and procedures.
Deliver second party food inspections
Provide tender responses to client requests for work and input into large bids through the Bid Support Team.
Prepare Fire Risk Assessments and Health & Safety fee proposals and contribute to large proposals/marketing documentation for the development of this work including framework agreements.
Providing key client contact for agreed projects and undertaking appropriate assessments and consultancy in various sectors, including, but not limited to the following; offices, commercial properties, factories, all sleeping risks (hotel, residential flats, residential care etc.) and education buildings.
Execute and complete projects on time and within budget.
Ensuring projects are technically correct, demonstrating knowledge, experience and sound understanding of legislation.
Candidate requirements include:
Qualified to Grad IOSH or CMIOSH level
Individual registration on National Register of Fire Risk Assessors (NAFRAR) at Tier 2 or above
Proven experience within the industry
Experience in health & safety and fire risk assessment work in various sectors
A good background knowledge of relevant legislation and guidance
Strong H&S background supported by professional memberships
Experienced in the organisation and planning of personal work load
Excellent communication skills, both verbal and written
A flexible approach to working with a willingness to travel
Full UK driving licence
Please be aware that all roles within Bureau Veritas UK&I may require a DBS, Credit or Security Clearance Check.
Bureau Veritas isan equal opportunity employer. No job applicant or employee shall receive less favourable treatment because of their gender, marital or civil partnership status, sexual orientation, colour, race, ethnic origin, religion, disability or age.
Bureau Veritas operates a strict Code of Ethics that ensures the proper conduct of our day-to-day business.
Created in 1828, Bureau Veritas is a global leader in Testing, Inspection and Certification (TIC), delivering high quality services to help clients meet the growing challenges of quality, safety, environmental protection and social responsibility.

As a trusted partner, Bureau Veritas offers innovative solutions that go beyond simple compliance with regulations and standards, reducing risk, improving performance and promoting sustainable development.

Bureau Veritas core values include integrity and ethics, impartial counsel and validation, customer focus and safety at work.

Bureau Veritas is recognized and accredited by major national and international organizations.