Baker Hughes

Featured Employer
Florence, Italy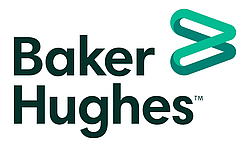 ---
Roles and Responsibilities
In this role, you will:
Define & own all components of the technological solution (inference/rules engine, Integrations, & UI) & data model including solution specifications (Technical Design Document), software configuration & code, and associated IT infrastructure.
Gain deep understanding of business processes from ITO (Inquiry to Order) to OTR (Order to Requisition), in different BHGE businesses (product companies), to design and develop a robust solution/system technology framework to meet business, functional & user requirements.
Where required lead & direct junior or contractor DCM (Rulestream or Teamcenter V&O/Product Configurator) architects and developer resources engaged in understanding the business requirements, developing & delivering IT system solutions, promoting conformance to established system & solution architecture standards and best practices.
Work as a Digital Technology business partner & change agent with Product Management & Business Process Leaders as well as application End. Collaborate with DCM Solutions and Process Architects team to define DCM BH strategy for the next years and defining
Required Qualifications
Bachelor's Degree in Engineering, Information Systems, Information Technology (IT), or Computer Science from an accredited college or university Minimum 5 years of design/architecture, development & deployment experience on enterprise level Rulestream (Teamcenter V&O/PC a plus) production implementations.
Must have done large end to end implementations (including Infrastructure design) of Rulestream and ideally Teamcenter Product Configurator / Variants & Options, and can bring best practices to the table.
Hands on design/architecture & development experience of integrating Rulestream applications with PLM, CAD (e.g., Creo, NX) and other Enterprise Applications such as ERP (e.g., SAP, Oracle) & CRM (e.g., Big Machines, Cleopatra).
Strong understanding of the interface between Sales and Production, the decision-making parameters that govern Engineer-to-order (ETO), Configure-to-Order (CTO), Assemble-to-order (ATO), Make-to-order (MTO) and Make-to-stock (MTS) strategies
Desired Characteristics
Technical Expertise:
Understands technical and business discussions relative to future architecture direction aligning with business goals.
Understands concepts of setting and driving architecture direction.
Familiar with elements of gathering architecture requirements.
Understands architecture standards concepts to apply to project work.
Working knowledge of one or more of the following programming languages: Java, VB, ITK, PLMXML, XML, XSTL, C, C++, would be an advantage.
Working knowledge of application servers, J2EE, Oracle, Unix O/S, Linux, Siteminder, LDAP, SOA, messaging, and physical architectures.
Knowledge of Rulestream Architect
Knowledge of Teamcenter BMIDE.
Business Acumen:
Understand key cross-functional concepts that impact the organization; is aware of business priorities and organizational dynamics.
Extended Knowledge of Engineering design process. Able to identify gaps and query for missing info
Knowledge of Lean product development, Six Sigma and certification in CMII are desired
Ability to anticipate customer needs and ensure that they are transferred in robust improvement and simplification programs
Knowledge of latest information technologies related to Teamcenter, Rulestream, Java, Web, and Unix Server environments
Leadership:
Coaches and mentors team members.
Familiar with concepts of costing hardware and software components. Works to assure work is on-time and within budget.
Delivers tasks on-time with alignment to architectural goals. Can identify and raise issues, risks and benefits.
Participates in change initiatives by implementing new directions and providing appropriate information and feedback.
Visible energy in proposing and drive changes at different level of the organization
Personal Attributes:
Applies values, policies, procedures and precedent to make timely, routine decisions of limited, clear choice.
Reacts open-mindedly to new perspectives or ideas. Considers different or unusual solutions when appropriate.
Resolves day-to-day issues related to strategy implementation. Escalates issues that impact the client and/or strategic initiatives.
Ability to Interact with SW Suppliers to define product maturity and roadmap
About Us:
With operations in over 120 countries, we provide better solutions for our customers and richer opportunities for our people. As a leading partner to the energy industry, we're committed to achieving net-zero carbon emissions by 2050 and we're always looking for the right people to help us get there. People who are as passionate as we are about making energy safer, cleaner and more efficient.
Join Us:
Are you seeking an opportunity to make a real difference in a company that values innovation and progress? Join us and become part of a team of people who will challenge and inspire you! Let's come together and take energy forward.
Baker Hughes Company is an Equal Opportunity Employer. Employment decisions are made without regard to race, color, religion, national or ethnic origin, sex, sexual orientation, gender identity or expression, age, disability, protected veteran status or other characteristics protected by law.