Baker Hughes

Featured Employer
Kuala Lumpur, Federal Territory of Kuala Lumpur, Malaysia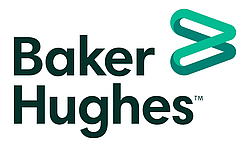 Company: Baker Hughes
Skills: Wireline
Experience: 5 + Years
Education: Bachelors/3-5 yr Degree
Location: Kuala Lumpur, Federal Territory of Kuala Lumpur, Malaysia
---
The Region AMO Lead is to ensure safe and reliable equipment is delivered to operations in a cost effective and efficient manner without harm to people or the environment. The role is specifically focused on Wireline Services within the Oilfield Services Portfolio of Baker Hughes. The Region AMO Lead has dual reporting to Region Product Line Director and to the Global AMO Lead
Essential Responsibilities
The roles and responsibilities are broken down into five main categories (KPI's) listed below as well as the tasks associated to each of those categories:
Health, Safety and Environment
Owns the HSE Strategy & Metrics for AMO Wireline Services & APAC
Owns the Metrics, Measures and Targets for Wireline Services & APAC, AMO HS&E
Drive "Perfect HSE Day" campaign throughout all GeoMarkets.
Drives leadership engagements across the organization (Five Fundamentals of a Perfect HSE Day) - ensures integrity and thorough understanding of the Perfect HSE Day campaign.
Ensure safe operating environment for all employees. Identification and control of risks in the work areas / identify specific training to prepare employees before undertaking their tasks.
Ensure reporting and transparency of all HSE incidents, and thorough investigation completed with corrective actions implemented.
Ensure, Develop and Implement an HSE Ideas Platform - review, voting and approval. Investing in local initiatives to develop global solutions.
Present any recordable incidents in area of responsibility to the Global Incident Review Board (IRB) meeting that involves Presidents and Vice Presidents of the company.
Work with PL HSE representatives in ensuring goal alignment.
Conduct monthly HSE communications with each site lead to ensure full compliance to; PL & OFS requirements for PPE, HSE Checklist, Permits to Work, MOC's, ORA/HRA, Site Evaluations, HSE Modules, Waste Disposal, Sump/Oil Water Separator Maintenance and any other site specific HSE requirements
Review required monthly Hazard Hunts from each of your locations and look for trends to communicate back for improvement opportunities
Work with HSE reps for your areas to conduct and participate in routine HSE audits, HH's and Safety discussion across the region
Delivery / Production
Owns the Days in Repair / Productivity Strategy for AMO Wireline Services & APAC
Owns the Metrics, Measures and Targets for Wireline Services & APAC, AMO Days in Repair, On-Time Productivity and Productivity for all AMO Workshops across your Region
Ensure production schedule and job planning process is in place and being executed across the globe.
Review workshop throughput and efficiency, identify opportunities where labour hrs or parts consumption are higher than normal - investigate and develop action plans to address.
Review workshop throughput and efficiency, identify opportunities where labour hrs or parts consumption are higher than normal - investigate and develop action plans to address.
6S and Lean - Ensure 6S (Sort, Set in Order, Shine, Standardise, Sustain and Safety) strategy in place and executed as per plan across the globe.
Overtime Approvals, Financial Efficiency and Standardization
Be the primary link between the AMO Workshops across the region to the RPLD and Global AMO Leader and provide monthly updates (as per monthly AMO updates template)
Any needs, changes, tempos, goals, financials, HC, M&E, incidents (HSE or Quality), NTI, Customer requirements, etc for the AMO Workshops must be owned by the Region AMO Leader and approved by the RPLD and Global AMO Leader in order to keep the workshops standardized and laser focused on Service Delivery expectations
Elevate any Inventory needs/shortages up immediately that may impact AMO's ability to meet OPS Demands on-time and operate the workshop most efficiently
Support reviews and completion of BHOS-AMO-016 & BHOS-AMO-017 every 6 months at a minimum or as required based on operational changes
Review AMO's region monthly update and global monthly KPI's to see if any adjustments required to better meet and exceed all expectations for next updates. Elevate any issues immediately for support driving most favorable results forward

monthly AMO update template is available from Global Leader and should be distributed during the first week of each month
Global KPI's are distributed monthly via Global AMO Engineer, if you do not receive, contact Global AMO Engineer immediately to get added
Ensure your site leads review their AMO Cost Centers in SAP at least 4 days prior to period close and scrub to prevent any "non-AMO" cost and/or correct abnormalities

Ensure all required manual submissions for monthly KPI data (request from Global AMO Engineer each month via email) is uploaded to global database for inclusion in the monthly Global AMO Dashboard
Ensure each location has formal preventive maintenance and contingency plans in place for all "critical" workshop equipment
Handle or delegate any "special projects" as assigned or as needed
Quality
Defines the Quality Strategy for Wireline Services & APAC
Defines the Metrics, Measures and Targets for Wireline Services & APAC, AMO Quality
Drive "Perfect Quality Day" for Wireline Services & APAC
Ensure all AMO policies, processes, procedures, workflows, workshop equipment, signage, personnel, etc adhere only to the approved global standards listed in BHOS, Workday, eMtJC, PRIDE, Go/Weld, Go/RSD, Go/CWI AMO or follow QWR and DWR policies for any required deviations
Ensure appropriate, compliant, accurate and timely data entry for all associated AMO systems of record; SAP, VDIS, MaPS, PRIDE and Digital Workbench
Ensure all AMO Workshops are clean and organized at all times
Report up any facility issues to real-estate contacts for site and region immediately and follow-up to ensure timely completion. Elevate if necessary.

Financial
Review and ensure that all your sites are properly moving and managing Rental Assets in full accordance PL Asset Management expectations and policies to contribute to our CE and Utilization metrics
Ensure "AMO Interactive Monitor" information in each of your sites is all up to date for current period and standardized across the region
Ensure the proper Shop Supplies are being ordered consistently on items for your workshops and that your site leads are appropriately managing usage to prevent abuse/unnecessary cost
Review 3rd Party (Inspection & Machine Shop) pricing and service levels periodically (at least bi-annually) to ensure they meet AMO Production needs and AMO Cost efficiencies. Communicate any opportunities to region Procurement and Global AMO Leader for support driving favorable results forward
Ensure and review that all workshops are fully utilizing 6S & Lean principles, reach out for any assistance needed to Global AMO Leader
Review AMO Labor Rate for accuracy every 6 months with Global AMO Business Support
Support any M&E management needs; transfers, scrap, counts, tagging, AFE, etc
People / Employees
Owns the Employee & Talent Strategy for Wireline Services & APAC AMO
Owns the Metrics, Measures and Targets for Wireline Services & APAC AMO Employee & Talent
Foster a positive, respectful and inclusive work environment across all your AMO locations; instilling our Company Values throughout all our day-to-day activities and communications.
Meet frequently with each of your AMO site managers or supervisors/leads (if applicable) to ensure all expectations are being met and any other long term & short term goals being worked on to schedule, etc
Meet frequently with the various locations Operation leads to confirm that they are getting what they need from AMO per expectations
Participate and support AMO employees with career progression. Communicate any opportunities to HR, FCDM and Global AMO Leader for support driving favorable results forward
Be fully engaged and lead all hiring, RIF, termination, discipline, PD reviews, etc. related to your regions AMO teams
Qualifications/Requirements:
Bachelor's Degree from an accredited college or university
Minimum 5+ years of experience in an AMO supervisory role
Experience managing a budget
Experience managing a large global team
Experience managing change at a global scale
Travel +25% of the time to plant sites within the region as required
Desired Characteristics:
Experience managing a P&L
Previous operations experience in oilfield services
SAP Experience
About Us:
With operations in over 120 countries, we provide better solutions for our customers and richer opportunities for our people. As a leading partner to the energy industry, we're committed to achieving net-zero carbon emissions by 2050 and we're always looking for the right people to help us get there. People who are as passionate as we are about making energy safer, cleaner and more efficient.
Join Us:
Are you seeking an opportunity to make a real difference in a company that values innovation and progress? Join us and become part of a team of people who will challenge and inspire you! Let's come together and take energy forward.
Baker Hughes Company is an Equal Opportunity Employer. Employment decisions are made without regard to race, color, religion, national or ethnic origin, sex, sexual orientation, gender identity or expression, age, disability, protected veteran status or other characteristics protected by law.