BP

Featured Employer
Zhuhai, Guangdong Province, China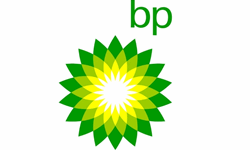 ---
Responsible for coordinating activities of a team to deliver Reliability & Maintenance engineering support to projects or operations, including maintenance, inspection and turnaround, promoting collaboration with other disciplines, teams, subfunctions and contractors to systematically resolve problems and developing capabilities of the team to apply integrated, pragmatic solutions focused on risk management, operating efficiency, defect elimination and standardisation.Key Results/ Accountabilities expected from role

Plant Integrity, reliability and Availability delivery:

v To work as SPA to own maintenance & reliability plan for assigned area by working together with related disciplinary experts based on agreed maintenance & reliability strategies.
v To perform timely and high quality trouble shooting to eliminate equipment defects at initial stage to ensure safe and reliable operation.
v To supervise MA/contractors to strictly follow QC/QA process and comply with BP standard/regulatory requirement, and accurately document/record related QC/QA for further analysis.
v To establish and promote high standard of site patrolling and equipment caring at site to MAs and operations.
v To Identify and feedback opportunities for PPM optimization, equipment reliability and maintenance efficiency.
v To support RCFA investigation and input related information, to assist reliability study for specific equipment.
v To Lead and drive CI project and application of standard methodologies at site for asset/equipment caring, reliability and maintenance efficiency.

Planning and work order process:

v To work with Manufacturing Activities Coordinator (MAC) and Shift Superintendent to clarify and set right priorities for work orders to deliver safe and reliable operations;
v Supervise MA to process maintenance work orders from notification troubleshooting, setting right priority and planning till completion of work with accurate documentation of maintenance history and report, to ensure safety, efficient, quality and priority are met.
v To develop annual resources plan and continuously optimize on monthly basis to ensure effective process of PPMs, defect eliminations and site patrol inspection, etc. to maintain integrity and reliability of plant equipment.
v To attend to jointly develop, agree on weekly/daily planning meeting as well as effective process of the maintenance work based on the planning;
v To monitor the weekly planning implementation performance, continuously improve the plan/schedule compliance.
v To supervise the notification and work order implementations performance of the team.
v To coordinate / optimize resources (tools, material and equipment etc.) within the assigned area and leverage between units, MAs and contractors to ensure the highest utilization (efficiency) and minimum risk to operations.
v To interact with discipline engineers during in-depth troubleshooting and TAR work management, for solution findings and work package preparation, etc. Contribute to solution findings from field maintenance experts' perspective.
v To participate CIs on resources planning like spare parts' stock, maintenance and

Contractor management

v To act as SPA to manage the in-house mechanic contractors for the assigned unit/area.
v To manage in-house contractor and lump sum contract performance in assigned area and drive performance to meet and exceed BPZ requirement.
To confirm and feedback, propose, seek for approval and execute contracting terms for assigned area; to manage annual contractor resources plan to ensure safe and efficient maintenance operation.

Experience & Expertise required

Educations:

v College graduated or above, majored in Mechanical Engineering, machinery maintenance, or equivalent discipline.

Experience :

v Requires at least 5 years of experience in mechanical maintenance/diagnosis,
v Has working experience and good understanding in mechanical equipment like compressor, turbine, agitator, pump, dryer, rotary filter, boiler, pressure vessel, heat exchange, piping and valve, tower, filter etc.

Proficiencies

v Inspection & Maintenance Management
v Safety & Risk
v Coordinated Planning

Contractor Management skills

We are an equal opportunity employer and value diversity at our company.