Baker Hughes

Featured Employer
Ciudad del Carmen, Campeche, Mexico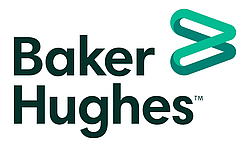 ---
Resumen del rol:
Personal con las Competencias requeridas para Desempeñarse como Ingeniero de Soporte Técnico para Servicios de Corridas de Tuberias y Revestidores con experiencia en Llaves de Apriete y Equipos CRTi
Responsabilidades esenciales:
Cumplir con los procedimientos y estándares del sistema de gestión de HSE
Participar en todos los entrenamientos de HSE
Mantener una atención constante a los procesos, protocolos y actividades que puedan generar cualquier tipo de riesgo a la salud, integridad física y moral, ambiente laboral y especialmente a la vida
Informar amenazas, posibilidades, hechos y conductas contrarias a las políticas de seguridad, salud y ambiente del trabajo
Elaborar y presentar al cliente Propuestas técnicas de intervención a pozos para los servicios de corridas de tuberías y revestidores
Atender Juntas Diarias de Seguimiento Operativo con el Cliente. Dar seguimiento estricto de las juntas de materiales/operaciones para definir requerimientos operativos.
Participación en las juntas pre-trabajo de los pozos asignados con el coordinador de operaciones y personal a bordo de la plataforma
Asistencia y participaciones de la Perforación en Papel y Pre Job con personal del proyecto asignado y con el cliente
Trabajar con la gerencia local para la elaboración y revisión de las proyecciones de actividad, de manera de gestionar los recursos necesarios de forma oportuna.
Calificaciones/Requisitos:
Educación: Ingeniero Mecánico, Petrolero o carrera afín. Con Título y cédula profesional.
Experiencia: 5 años en el Área de Servicios de Tubulares incluyendo Equipos CRTi
Características Deseadas:
Fuertes habilidades de comunicación oral y escrita en Español e Ingles
Fuertes habilidades interpersonales y de liderazgo.
Capacidad para influir en otros y liderar pequeños equipos.
Liderar iniciativas de alcance e impacto moderados.
Capacidad para coordinar varios proyectos simultáneamente.
Habilidades efectivas de identificación y solución de problemas.
Capacidad analítica y organizativa probada.
Ubicación:
Ciudad del Carmen, Camp. México.
About Us:
With operations in over 120 countries, we provide better solutions for our customers and richer opportunities for our people. As a leading partner to the energy industry, we're committed to achieving net-zero carbon emissions by 2050 and we're always looking for the right people to help us get there. People who are as passionate as we are about making energy safer, cleaner and more efficient.
Join Us:
Are you seeking an opportunity to make a real difference in a company that values innovation and progress? Join us and become part of a team of people who will challenge and inspire you! Let's come together and take energy forward.
Baker Hughes Company is an Equal Opportunity Employer. Employment decisions are made without regard to race, color, religion, national or ethnic origin, sex, sexual orientation, gender identity or expression, age, disability, protected veteran status or other characteristics protected by law.