Weatherford

Featured Employer
Cimpina, Romania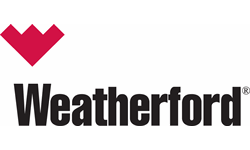 Company: Weatherford
Skills: Welding
Experience: 1 + Years
Education: High School/Secondary
Location: Cimpina, Romania
---
Overview
Despre Weatherford
Weatherford este una dintre cele mai importante companii de servicii in industria de petrol si gaze. Cu activitate în mai mult de 80 de ţări, Compania răspunde provocărilor industriei energetice cu o echipa globală de talente de aproximativ 20.000 de membri şi 600 de locaţii, care includ servicii, cercetare şi dezvoltare, instruire şi instalaţii de fabricaţie. Accesaţi weatherford.com pentru mai multe informaţii sau conectaţi-vă pe LinkedIn , Facebook , Twitter , Instagram , sau YouTube .
Privim spre viitor cu o viziune clară şi o misiune puternică.
Scopul nostru este de a aborda provocarile cu care se confruntă industria, de a revoluţiona industria petroliera cu tehnologie digitală, soluţii integrate şi talent de talie mondială.
Acceptăm orice provocare în beneficiul companiei noastre, al industriei noastre şi al lumii. Leadership-ul nostru tehnologic oferă soluţii care se ridică la orice asteptari, furnizează cele mai bune rezultate în fiecare operaţiune şi oferă putere tuturor clienţilor.
Weatherford oferă compensaţii competitive, un program cuprinzător de beneficii şi oportunităţi pentru formare continuă şi dezvoltare în carieră.
Weatherford este un angajator care ofera egalitate de şanse Femeii / minorităţilor / veteranilor /persoanelor cu dizabilităţi şi acordă considerare pentru angajare solicitanţilor calificaţi fără a ţine cont de rasă, culoare, religie, vârstă, sex, orientare sexuală, identitate de gen, origine naţională, handicap sau statut de veteran protejat.
English:
About Weatherford
Weatherford is the leading wellbore and production solutions company. Operating in more than 80 countries, the Company answers the challenges of the energy industry with its global talent network of approximately 20,000 team members and 600 locations, which include service, research and development, training, and manufacturing facilities. Visit weatherford.com for more information or connect on LinkedIn , Facebook , Twitter , Instagram , or YouTube .
We're looking to the future with a clear vision and a strong mission.
Our goal is to address the headwinds facing the industry, revolutionize the oilfield with digital technology, integrated solutions, and world-class talent.
We accept every challenge for the benefit of our Company, our industry, and the world. Our technology leadership delivers solutions that rise to every occasion, supply the best outcomes in each operation, and give power to all customers.
Weatherford offers competitive compensation, a comprehensive benefits program and opportunities for on-going training and career development. VEVRAA Federal Contractor - Priority Referral Requested.
Weatherford is an Equal Opportunity Employer Females/ Minorities/ Veterans/Disabled and gives consideration for employment to qualified applicants without regard to race, color, religion, age, sex, sexual orientation, gender identity, national origin, disability or protected veteran status.
Responsibilities
Cerinţe cheie :
Experienţă 1-3 + ani de experienţă conexă
Diploma tehnică de învăţământ sau liceu
Certificat de sudură la lucru la cald
Abilitatea, cunoştinţele şi experienţa procesului de sudare şi a materialelor (de preferinţă în industria petrolului)
Cunoştinţe bune de lucru privind fabricarea echipamentelor din materii prime
Trebuie să fie capabil să utilizeze şi să citească instrumente de măsură de bază
Înţelegerea de bază a metalurgiei
Cunoştinţe de bază despre condiţiile de lucru în gura putului
Trebuie să fie capabil să citească şi să înţeleagă planurile
Trebuie să poată citi, interpreta şi crea desene
Trebuie să poată suda mai multe procese.
Lucru in echipă şi bune abilităţi de comunicare.
Poate fi solicitat sa lucreze conform unui program in ture
English:
Key Requirements:
Experience 1-3+ years of related experience
Education Technical or High School Diploma
Hot Work Welding Certificate
Ability, knowledge and experience of welding process and materials (preferably in petroleum industry)
Good working knowledge of fabricating equipment from raw materials
Must be able to use and read basic measuring tools
Basic understanding of metallurgy
Basic knowledge of down-hole working conditions
Must be able to read and understand blueprints
Must be able to read, interpret and create drawings
Must be able to weld multiple processes.
Team player & good communications skills.
Required to work on a 24 hours call basis (during the scheduled shifts)
Qualifications
Specificaţii de poziţie :
Intelege şi să respecta toate regulile de siguranţă şi politicile companiei Weatherford.
Ghidează manual electrodul sau pistolul de-a lungul liniei de sudură, menţinând lungimea arcului şi viteza de mişcare pentru a forma adâncimea specificată a fuziunii şi a talonului, după cum se consideră din culoarea metalului, sunetul sudurii şi mărimea băţii topite. Suduri în poziţii plane sau orizontale
Curăţă sau degresează îmbinarea sau piesa de prelucrat
Reparara piesele sparte sau crăpate prin umplerea găurilor
Curăţă excesul de sudură, zgură şi spumă
Selectează torţa, vârful tortei, tija de umplere şi fluxul, conform specificaţiilor din tabelul de sudură sau tipului şi grosimii metalului
Conectează supapele şi furtunurile de reglare la buteliile de oxigen şi combustibil, precum şi la butelia de sudură. Întoarce supapele de reglare pentru a activa fluxul de gaze, a lămpilor de incendiu şi a regla amestecul de gaz şi presiune, pentru a obţine flacara dorită.
Cunostinte de tehnici de sudura MIG si TIG
English:
Position Specifications:
Responsibility for joining and severing metals in beams, girders, vessels, piping and other metal components, makes metal parts used in construction and manufacturing plants, and weld parts, tools, machines and equipment.
Read blueprints, layouts and work orders.
Know multiple welding types
Works assignments carried out to the highest quality level.
Implement and maintain all Weatherford Policies and Procedures.
Understand and comply with quality management and ISO systems.
Must understand and comply with all safety rules, quality system, and company policies of Weatherford.
Weld Conductor pipes with Float Shoe or Connector.
Fabricates equipment from raw material.
Weld Conductor pipes with Float Shoe or Connector.
Flames cut, welds, hard banding and fabricates structures to applicable specifications.
Works assignments carried out to the highest quality level.
Performs various other duties assigned by supervisor within the physical constraints of the job
Know and understand Weatherford Quality Policy and comply with all requirements of the Quality Systems Manual, Operating and Technical Procedures and Workplace Instructions.
Must understand and comply with all safety rules and company policies of Weatherford.
Work assignments carried out to the highest quality level.
Perform various other duties and activities as assigned by supervisor within the physical constraints of the job.
Knowledge of MIG and TIG Welding Procedures