Bureau Veritas

Featured Employer
Bentonville, Arkansas, United States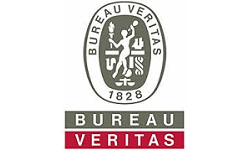 Company: Bureau Veritas
Skills: Mechanical Engineering, QA / QC / Inspection
Experience: 7 + Years
Education: Bachelors/3-5 yr Degree
Employment Type: Full Time Salaried Employee
Location: Bentonville, Arkansas, United States
---
A WORLD LEADER IN TESTING, INSPECTION & CERTIFICATION SERVICES

Bureau Veritas offers dynamic, exciting employment opportunities with an attractive salary/benefit package and an opportunity to play a vital role with a global organization. If you would enjoy working in a dynamic environment and are looking for an opportunity to become part of a stellar team of professionals, we invite you to apply online today.

Bureau Veritas is an Equal Opportunity Employer, and as such we recruit, hire, train, and promote persons in all job classifications without regard to race, color, religion, sex, national origin, disability, age, marital status, citizen status, sexual orientation, genetics, status as a protected veteran, or any other non-job-related characteristics.

This position is responsible to ensure equal opportunity in employment in that all persons are treated equally and on the basis of merit, in decisions regarding selection, placement, promotions, training, work assignments, transfers and other personnel actions.

Major Roles & Responsibilities
Lead technical portions of client meetings, presentations and seminars and develop and deliver service line training presentations for client and supplier seminars.
Participate in meetings with the client to introduce and explain BV's services in the appropriate service line.
Analyze customer inquiries and patterns of service requests that fall outside the scope of BVCPS services and estimate market potential and possible operational impact for BVCPS.
Partner with the Business Development (BD) and Account Management (AM) to ensure the successful integration of new services for existing clients and assist with technical input for the Request for Proposal (RFP) process.
Contribute to a mutually beneficial client / service provider relationship:
Manage, analyze and communicate technical issues/questions. In conjunction with TS, research solutions as needed and provide recommendations for resolutions and required product improvement for product safety and performance requirements.
Support AM in developing strong relationships with the client, Production, Designers, Merchants, Vendors and BVCPS labs globally.
Investigate consumer complaints and product failures by investigating historical reports such as past Line Review comments, test reports, communication with sourcing offices, etc., in order to identify root cause of failure and corrective or preventative action.
Contribute to special projects (i.e., competitor product studies, manual updates, etc.) as requested by the client and/or internal business partners.
Keep up to date on technological changes in assigned areas of responsibilities through industry publications, seminars and working with Subject Matter Consultant (SMC) in TS.
Attend seasonal product line reviews and participate in product development meetings.
Support AM in preparing power point presentations, conducting Merchant and vendor training, developing training materials and agenda.
Primary onsite BVCPS technical contacts for all safety/regulatory issues/questions associated with assigned consumer product programs for clients.
When required by client, evaluate products submitted for safety issues and applicable safety standards.
Identify and communicate expectations for products to all concerned parties at any stage of the product life cycle.
As per the client program, assure accurate preparation and dissemination of review documentation, products safety requirements, or other program-specific information.
Provide information, as needed to handle product failure, field complaints, and other issues that may arise during or after production.
Provide technical consultation to both internal and external clients including suppliers and vendors.
Participate in inter- and intra- company actions teams, including team members from client and competitors.
Provide technical support in the development of client standards and / or revision of existing standards.
In conjunction with the Information Resource Center (IRC), perform injury searches as needed, using both internal and external data sources.
In conjunction with the IRC, perform applied research to support standards development or product research.
Attend safety related consumer product conferences needed to keep safety knowledge and skills current.
Actively participate in, and contribute to client meetings.
Use outside consultants and internal resources where needed.
Interface with local staff members and with other BVCPS locations to ensure global technical consistency regarding regulatory requirements interpretations, client safety requirements and operations and process activities.
Provide training to clients as needed.
Other duties as required.

Knowledge, Skills, Abilities
Engineering Background is a must.
Must be technically competent in the area of safety, quality, regulations, standards, and requirements relating to consumer products.
Strong analytical, problem solving, and process improvement skills.
Proficient in Microsoft Office applications.
Ability to interpret technical information and translate into common terminology.
Demonstrated excellent oral, written, presentation and communication skills.
Ability to prioritize, coordinate, delegate and manage multiple projects simultaneously.
Ability to identify client needs and priorities and make adjustments to his/ her job function in order to meet those needs.
Ability to work well under pressure to handle crisis situations and balance several tasks simultaneously.
Ability to develop and maintain strong working relationships with others internally and externally (including both clients and competitors).
Must possess strong work ethic and excellent client service skills to ensure effective, responsive client interaction (internal and external).
Must be personable and work well independently as well as in a team environment.

Experience and Educational Background Required for the Job
4 year degree in related field required, Masters a plus
7 years of relevant experience required in assigned service line or related discipline
ASQC CQE certification preferred.

If you are an individual with a disability and you would like us to assist you with searching the Careers Page site for employment opportunities and/or assistance with completing your profile and application, please contact us at 1-888-357-7020 or email us with your request to USinfor@us.bureauveritas.com We are happy to assist you and encourage you to consider Bureau Veritas for your next great career opportunity!

If you would like additional information regarding Bureau Veritas' federal obligations in regards to equal employment opportunity, please click the link below:

http://www1.eeoc.gov/employers/upload/eeoc_self_print_poster.pdf
Created in 1828, Bureau Veritas is a global leader in Testing, Inspection and Certification (TIC), delivering high quality services to help clients meet the growing challenges of quality, safety, environmental protection and social responsibility.

As a trusted partner, Bureau Veritas offers innovative solutions that go beyond simple compliance with regulations and standards, reducing risk, improving performance and promoting sustainable development.

Bureau Veritas core values include integrity and ethics, impartial counsel and validation, customer focus and safety at work.

Bureau Veritas is recognized and accredited by major national and international organizations.