Peterson

Featured Employer
Aberdeen, United Kingdom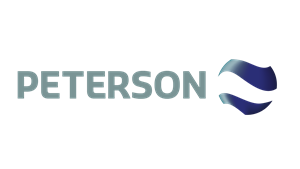 ---
A vacancy has arisen for a Financial Controller, based in Aberdeen and reporting directly to the Finance Director. The role will require the candidate to operate both at a 'hands on' level and also at a level appropriate with that expected of an experience finance professional, collaborating with senior management, presenting to Directors and participating as a partner to the businesses under their control.
Responsibilities will primarily apply to stand alone legal entities but may extend to certain additional departments. Supervision of management accounting resource may be required depending on the outcome of team restructuring. A key deliverable will be ensuring that financial information provided to management is accurate and timely. They will be required to fully manage the finances of the companies under their control and support management to deliver the business objectives.
A commitment to continuous improvement of processes and controls is also vital in this role, particularly through the broader implementation of Microsoft Dynamics 365 and integration with other systems.

The candidate must hold a CA/CIMA/ACCA qualification. They must demonstrate good planning and organisational skills and willingness to meet or beat deadlines. Excellent communication skills are essential. Candidates should be proficient in the use of Excel and be familiar with data analysis and reporting software. Prior experience of Sage, AX Dynamics and Dynamics 365 would be an advantage.
The candidate must be able to develop and maintain close ties with Business Managers showing the ability to translate financial concepts for use by non-financial staff. Advising on financial impacts affecting the business in an open fashion, the candidate must foster a "no surprises" approach to delivering accurate financial information. They may be required to support commercial activities that arise from time to time including, but not limited to, investment case propositions and capex requests ensuring appropriate approvals are sought and proposals show sound and considered judgement prior to submission. Producing accurate financial statements and reports as well as assisting management to prepare regular forecasts and budgets is also a key deliverable of the role.
The candidate will be the point of contact for statutory auditors. They will manage cashflow closely, in particular striving to improve the cash-to-cash cycle and minimise group funding requirements.
The role demands the abilities of a stand-alone Financial Controller however the candidate will benefit from being part of a small Financial Controller group within the organisation's experienced finance function and can draw on assistance and supported as required.
Detailed responsibilities - applicable to legal entities and assigned departments:
Oversee the accurate recording of all transactions and reconciliation of entity balance sheets
Preparation of weekly and monthly reporting packs (eg. P&L, Balance Sheet, Cash Flow reports) for review with business managers to appropriate level eg. customer / contract, department, company etc.
Development of key indicator reporting to support business decision making and performance analysis.
Focal point for annual statutory auditors. Prepare audit lead schedules, deal with auditor queries, prepare statutory accounts and associated support where applicable.
Management of cashflow forecasting and dealing with funding requirements with bank / group treasury team.
Improve accuracy and timeliness of reporting cycles and develop the reporting quality via improved process, systems or additional analysis.
Maintain and develop accurate rolling 12 month forecasts.
Manage business compliance with annual budget process.
Support the annual appraisal process.
Assisting with group finance requirements such as consolidated management reporting & analysis.
Contribute to innovation in new technology, in particular, support the continued development of our Dynamics 365 ERP Software.
Assist commercial and tendering team as required.
Ensure timely capture of data and payment of VAT, CTAX & company payroll requirements.
Any other delegated responsibilities as instructed by Management, provided the instruction is reasonable and you are capable and deemed competent to fulfil the request.
Comply with Level 2 of HSE Employee Responsibility and Accountability.
Comply with Level 2 of Peterson Values & Behaviours.
Requirements
Qualified with CA/CIMA/ACCA
Computer Literate, proficient in use of Excel
Experience in preparation of entity statutory reporting
Experience in Sage, AX Dynamics and Dynamics 365 is an advantage
Our Company
From our roots in agricultural inspections, Peterson and Control Union have been operating for nearly 100 years in the field of logistics, quality, certifications and risk management. Our in-depth knowledge and experience covers all aspects of the supply chain in many industries including agriculture, energy, forestry, sustainability and textiles.

How to Apply
Please click at 'Apply for this job' to upload your resume.
Peterson offers safe, reliable and value added risk management and logistics solutions to the energy, shipping and agricultural industry globally from strategic locations. Additionally, we offer specialist activities including inspection and certification of a broad range of products. Founded in 1920, Peterson is non-stock listed and family-owned. Together with sister company Control Union we operate in over 70 countries worldwide.
Peterson operates across many different industries. From agriculture to coal and minerals and from oil and gas to biofuels and biomass, together we are One Peterson. We offer three core activities, namely quality assurance, integrated logistics and related activities. Related activities include recruitment, procurement, project and consultancy services.