NES Global Talent

Featured Employer
Ontario, Canada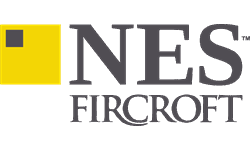 ---
Our client, a large oil and gas company, is currently seeking a Construction Analyst for a 1 year contract in North York, ON.

Description:

Provides technical leadership in the monitoring, controlling, forecasting and reporting of multiple projects managed by the assigned project management teams. The Construction Analyst also provides input for maintaining and developing best practices related to the department's project control activities.



Provides cost control support to project management teams by:

• Collecting information for project cost estimates, establishing control budgets, on-going monitoring and control of incurred project costs, cost forecasting, cost variance analysis and cost reporting to various stakeholders

• Providing capital cost control, variance analysis and reporting requirements for multiple complex and multi-disciplined System Improvement projects.

• Ensuring that Enbridge-sanctioned cost control processes are applied in the execution of their project activities.

• Interpreting project-specific business requirements and ensure alignment with Enbridge's project lifecycle gating control processes.

• Working closely with the project manager and the Finance department and liaise with other project stakeholders for project-related responsibilities.

• Prepare reports and presentations for and provide support to project management team members and stakeholders regarding the cost status of their respective project budgets.

• Completing earned value calculations and making recommendations on forecasting methods

• Ensuring relevant information is captured from projects to allow benchmarking

• Complete affiliate billing, quarterly SOX controls, noncore budgets, Scorecard and Leadership monthly update, and other financial reports as required



Provides Complex logistics/scheduling related technical support by:

• Adhering to enterprise scheduling standards for development and implementation of schedules, ensures standards are current, e.g., Work Breakdown Structure (WBS).

• Interpreting performance of scheduled activities and communicating issues to the Project Manager, e.g., analyzing the impacts that schedule updates will have on baseline plans, ensuring resource requirements for schedules are incorporated at planning stages and continuously developed through the project lifecycle,

• Developing and managing schedule performance indicators

• Providing technical advice and expertise related to scheduling/planning/logistics. Developing detailed "what-if" schedules as requested to communicate options to the project team, identifying critical path elements and associated logic driven options, etc.

• Providing technical and business advice on the preparation and disposition of documents required for project completion, e.g., providing reports, schedules, updates and input as required regarding scheduling and planning for the projects

• Leading or assisting with continuous improvement of the enterprise's scheduling and logistics processes.

• Assisting with workload coordinating



Provides operational support and leadership by:

• Communicating and working effectively with a varying set of stakeholders on a regular basis.

• Supporting project organization by identifying innovative solutions to project controls problems.

• Coordinating associated administrative matters, e.g., documentation, files, standards and regulations etc.

• Review policies and procedures and recommend improved processes for project management.

• Review project documents for completeness • Working with the assigned project management team to provide updates to Management

• Adapt strategies, when necessary, to meet the needs of projects managed by the department.

• Ensuring each project team leverages the Enbridge-sanctioned cost and scheduling processes in the execution of their project management activities.

• Interpreting project-specific business requirements, ensuring alignment with the project lifecycle gating methodologies, and ensuring that all related project lifecycle gate deliverables are documented in a manner which demonstrates compliance.

• Driving for superior organizational results by understanding the industry, the company's established business metrics, and how they relate to the objectives of the organization.

• Preparing reports, presentations and providing support to management regarding the state of projects or specific project management issues and programs.

• Assisting the project management team in creating and maintaining projects in various project management software (ECOSYS, MS Project, etc.)

• Assisting the project management team in completing the risk scorecard and project-specific risk reviews

• Other duties as assigned



QUALIFICATIONS

• Related university degree and two years' experience OR four years of previous field operations experience, OR equivalent mix of formal education and experience

• Project management certificate/experience and thorough understanding of Distribution Operations procedures and policies.

• Excellent organizational, analytical, communication and negotiation skills

• Demonstrate effective working relationships with peers and internal/external customers

• Thorough knowledge of various computer software programs including spreadsheet and word processor • In depth business, industrial and company knowledge is required to perform design analysis function effectively, recognizing impacts on capital dollars and understanding Codes, Standards and regulations is required.

• Demonstrated financial and workload forecasting and modelling capabilities.

• Excellent analytical, communication and interpersonal skills.

• Project Management Professional designation, AACE certification, and/or Professional Engineering designation are assets

• Advanced working knowledge of related Microsoft Office software, company financial systems, enterprise structure and standard operating procedures, etc.

• Ability to effectively manage and prioritize workload and resolve issues in a timely manner

• Ability to communicate effectively, both verbally and in written form. This includes the ability to effectively interact with peers, internal and external stakeholders. Strong written communications abilities, including good spelling and grammar are essential for this position.

• Scheduling experience including a strong understanding of resource loading, schedule risk analysis and earned value management.

• Share core values of Integrity, Safety and Respect.



Established in 1978, NES Global Talent provides a complete range of contract and permanent talent solutions to the Oil and Gas, Power, Construction and Infrastructure, Life Sciences, Manufacturing and IT sectors worldwide. With more than 40 offices in 28 countries, we are able to provide our clients with the engineering and technical expertise they need, wherever and whenever it is needed. Offering far more than a traditional recruitment service, we fully support our contractors while they are on assignment with everything from securing visas and work permits, to providing market leading benefits packages and accommodation, ensuring they are safely and compliantly able to support our clients.