Sheffield International
Yangon, Yangon Region, Myanmar (Burma)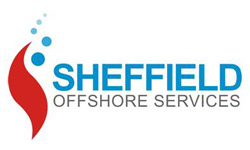 ---
 Job Description:
Overseeing EPCIC Contractor's execution of the offshore marine transportation and installation
main focal point at designated installation site and responsible for the technical, quality, safety, environmental aspects of the offshore installation work and to successfully complete the marine transportation, offshore installation of all pipelines and risers, umbilical, subsea structures, control and production ties-in to subsea wells, and their testing and pre-commissioning
Shall be responsible to ensure all activities are conducted safely in accordance with Company safety standards, codes guidelines and specifications
Leading role in reviewing the installation procedures, offshore site team construction support, hydrographic survey party, inspection (welding, coating, AUT, NDT, pre-comm, etc) onboard Contractor's installation vessel.
Ensure that all personnel on site are well conversant in safe working practices and ensure all safety measures have been implemented by Contractor
Ensure all works conducted at site are in compliance to Company's technical standards and specifications, approved procedures, plans, manuals and technical notes.
Responsible for QA/QC implementation on site.
Interface and coordinate with EPCIC Contractor and Company's Operations & Maintenance Department on vessels movement and installation interfaces, production shutdown planning, preparation of integrated shutdown plan, work activities interface during shutdown, etc.
Requirement:
Graduated in Bachelor Degree / Master in Engineer, Mechanical, Electrical or any related similar industry.
Minimum 25 years of experience in the upstream offshore oil & gas industry of which at least 15 years are in CSR role in relevant hand-on working experience on offshore marine transportation and installation of pipeline and riser, umbilical, subsea structure, tie-in to subsea wells and their pre-commissioning.
Supervised EPCIC Contractor the planning and execution of the marine transportation, offshore installation, diving and ROV operations, pipeline and umbilical pre-commissioning and other related activities of at least two multi-million USD projects within the past 15 years
Hand-on experience on liaison and coordination with Operations & Maintenance, Contractor and Marine Warranty Surveyor pertain to the planning, execution and production shutdown, pipeline and umbilical laying, riser installation, installation of subsea structures, subsea well tie-in, testing and pre-commissioning.
Experienced with the work methodology and preparation and review of procedures, work and test packs, execution of load-out, transportation, pipeline and umbilical laying, subsea structures installation, ROV, diving, system testing and pre-commissioning
Has good leadership, supervisory, interpersonal skills and possess good written and verbal communication skills