International Development Company Manpower Supply

Featured Employer
Abu Dhabi, United Arab Emirates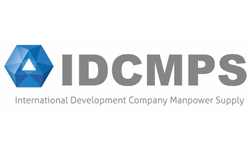 ---
JOB PURPOSE & SCOPE:
Under general direction, performs advanced professional duties in the development, installation,
Integration, administration, maintenance and support of assigned OSMS RD technical databases
And database environments for Operating Data, Condition Monitoring Data, Bad Actors, and Weak
Links, Failures' Register Data ....etc
PRINCIPAL Accountabilities:
The duties listed below are intended only as illustrations of the various types of work that may be performed. The omission of specific statements of duties does not exclude them from the position if the work is similar, related or a logical assignment to this position:
Manages and optimizes OSMS RD databases performance, reliability and security and performs related duties as assigned. OSMS-UZ/AI Database Administration is an advanced professional class in the information technology job family. Incumbent is responsible for participating in administration of the database environment, maintenance and recovery, to ensure reliable, accessible and secure data required for OSMS-UZ/AI Condition Monitoring, studies, reports ...etc.
Incumbent provides assistance to OSMS-UZ/AI Team Leader, Senior Reliability Engineer, and Reliability Discipline Engineers as well as assistance to Sites for data capturing, entry, recovery, traceability and optimization.
Physically organizes and manages assigned technical/administrative/ documentation databases and database environments; performs database administration functions; monitors and check/ evaluates database performance; creates keys and indexes. Understands and applies physical and logical theory of database structures and applications design to maintain and resolve problems in data integrity and concurrence.
Carries out on daily basis all machinery's Operation data logging/trending (online/ offline) including capturing, scrutinizing/verifying and tracing as per ADNOC Condition Monitoring requirements. Coordinates with site O&M Staff and Planning Engineers on all issues related to Condition Monitoring routines, job plans, data capturing and logging in virtual intranet/server space.
Managing/filing of the technical/ administrative documents of Condition Monitoring as per ADNOC procedures by utilizing/ maintaining the computerized online and offline documentation management system. Maintaining, indexing, and controlling Condition Monitoring documents archive and filing system.
MINIMUM REQUIREMENTS:
- Completion of Secondary School Education or equivalent Diploma.
- 4-6 Years' experience in middle Technical position
- Very good knowledge of English, spoken and written.
- Very good knowledge of computer operation (MS Office).
At IDC Manpower Supply we understand that the task of providing services of requirement and selection of personnel demands a high degree of integration between the client and its adviser in order to create a partnership that really add value to the process, Our mission is that our clients made their final decisions counting with all the information and local expertise that IDC Manpower Supply makes available to them.
Our firm counts with a team of seasoned professionals with long standing experience in the areas of recruitment and selection of specialized personnel for the oil Industry, who will manage this process end-to-end and assist you in taking the right human resources decision.
Our Parent Company, International Development Company (IDC) is one of the UAE's leading service and supply companies. With its international expertise in the oil, gas, power and water, telecommunication, private industrial projects, construction, petrochemical industries, along with a reputation for progressive and innovative approaches to business, it has experienced rapid expansion and prosperity.
Over the course of 39 years, IDC maintained its continuous coverage of interrelated fields; starting with the oil & gas industry, and its focus on developing countries that are experiencing an increasing need of equipment, spare parts, consumer goods and general industrial supplies. This earned IDC its reputation as a quality supplier of material, equipment and services that are provided by engineers and well-qualified specialists in various fields.