Core Group
Newport News, Virginia, United States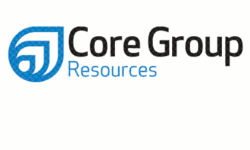 ---
Why join us?
We are a company that wants to help you in your job search. Core Group Resources is America's leading maritime and offshore recruitment company. Founded by a licensed mariner who has experience in offshore. As a team, we make it our priority to efficiently match great people with the perfect job.
Job Title
Maritime Welding Engineer
Location
 Newport News, VA
Job Summary:
As a Welding Engineer you will use your knowledge and experience of welding technologies and processes to deliver quality projects, improve production schedules, and training.
Duties:
Ensure training and qualification of welding operators is in accordance with codes and standards

Monitor welds and always be improving in semi-automatic, manual, and machine welding.

Assist in selecting the welding equipment needed for operations

Ensure all welds meet all NDE requirements with little rework.

Address all welding process issues ahead of time.
Qualifications:
Have at least 5 years of experience with hands-on welding manufacturing and automated welding applications
Bachelor's degree in Welding Engineering

Have at least 10 years of experience working in heat treatment, welder training, welding process qualification and welding engineering.

Have experience in

SMAW, GMAW, GTAW, FCAW, SAW, PAW in fabrication, repair and hard facing applications.

Have full knowledge of the following coeds:

ASME Section I, II, III, V, and IX, ASTM and ANSI, ASNT.

NDE experience

Certified Welding Inspector (CWI)

Experience with nuclear and NQA-1 requirements

Experience with Mil Standards 248,271,278

Experience with NAVSEA, 1688, 1688 Rev 1

Previous experience as a Production Welder