International Development Company Manpower Supply

Featured Employer
Abu Dhabi, United Arab Emirates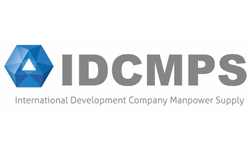 Company: International Development Company Manpower Supply
Skills: Petrophysicist
Other Skills: Exploration & Development, Carbonate interpretation
Experience: 20 + Years
Education: Bachelors/3-5 yr Degree
Location: Abu Dhabi, United Arab Emirates
---
JOB PURPOSE:
Integrated Formation Evaluation in of all the fields and reservoirs for ADP to back-up Exploration & Development activities and FDP's (To Interpret, calculate, review and investigate), including values for calculation of reserves, such as reservoir characterization, Saturation Height functions (Logs & Core based), permeability calculations, correlation and prediction based on RRT using all possible information including all MWD and open/cased-hole logs, Wire Line-test, NMR, Image logs, PLT, SCAL, and production test results (Pressure Transient Analysis, PTA).  Recommends appropriate way forwards for Testing, FDP, etc.; including cost effective solutions. Pursues and sets data gathering strategies and Provides professional Petrophysical advice to Drilling & Field Production Operations to enhance operational decision making.
4. KEY ACCOUNTABILITIES:
Job Specific Accountabilities
Ensures appropriate Formation Evaluation procedures are carried out in ADP. Controls and directs all activities related to Petrophysical interpretations & data to develop reservoir characterization models.
Ensure quality control of acquired and processed data and the adequacy of acquisition and processing techniques for open and cased holes. Includes directing & participating in the categorization / standardization the selection of appropriate downhole sensors for cased-hole reservoir and well performance monitoring for data acquisition.
Establishing and updating procedures and standard presentations for data acquisition by reviewing and recommending configuration of downhole tools to ensure safe operation and comprehensive / representative coverage of data across zones of interest.
Reviews and updates of existing data quality control procedures and monitor its application to maintain consistent acquired data quality, including quality checks and standards for digitizing all forms of Petrophysical data.
Assesses new technology and defines areas of applications. Liaises with contractors to improve resource utilization and optimization, carries out technical audits and provides specialist support to all areas of Petrophysics including support from outsource and in-house key well and field wide reviews.
Verifies & modifies existing approach / parameters to quantify uncertainties by recommending, justifying new data acquisition and processing requirements.
COMMUNICATIONS & WORKING RELATIONSHIPS:
Internal
Daily interaction with VP-Exploration and team member within Development and Division on the ongoing operations and projects.
Geoscience Manager
Operation Subsurface Team
Exploration team
Drilling Operations team
Commercial department
External
Wireline & LWD vendors
Coring & Core Analysis service providers
Outsourced Studies consultants
ADNOC Technical Centre
ADNOC Group companies
Occasional contacts with consultants and contractors on projects carried out for companyADNOC, as required.
6. QUALIFICATIONS, EXPERIENCE, KNOWLEDGE & SKILLS:
Minimum Qualification
Bachelor Degree in Petroleum Engineering or equivalent
Minimum Experience & Knowledge & Skills
20 years or more hands-on experience of Carbonate interpretation, (Operations and Studies environments)
Professional Certifications
Society of Petroleum Engineers International (SPE)
Society of Petrophysicist and Well Log Analysts (SPWLA)
American Association of Petroleum Geologists AAPG.
7. TECHNICAL COMPETENCIES:
Advanced knowledge of Petrophysical techniques in reservoir rock type characterisation - Expert Skill Level.
Advanced knowledge and experience of LWD, wireline, tools and analysis techniques - Expert Skill Level.
Advanced knowledge and experience with core data and core-log integration - Expert Skill Level.
Deterministic and probabilistic Petrophysical techniques - Expert Skill Level.
Carbonate complex mineral interpretations and analysis workflows - Expert Skill Level.
Knowledge in Image and NMR integration.
Excellent experience in Techlog, Petrel and IP software.
Project management - Skill Level.
Upstream oil & gas field development and production operations technical engineering background - Skill level.
Upstream oil & gas sub-surface reservoir management, drilling and well design - Skill level.
Computer skills; presentation, spreadsheets, document preparation - Skill level.
8. behavioural CompetenciEs:
Excellent Team Player with strong Team focus in a multicultural environment.
Combination of technical excellence and strong interpersonal skills.
High Developed  EQ (emotional Intelligence).
Excellent Coaching and Mentoring skills.
Good presentation and communication skills.
Self-motivated with a positive 'can-do' attitude..
Entrepreneurial approach to business decisions.
Ability to work in a fully-integrated team and also independently.
Ability to think outside the box.
Strong teamwork and ability to work in multi-culture and multi-company environment.
Strong verbal and written communication skills.
Strong level of commitment and loyalty..
Attention to Details and good Problem solving skills.
Good Client interfacing skills.
At IDC Manpower Supply we understand that the task of providing services of requirement and selection of personnel demands a high degree of integration between the client and its adviser in order to create a partnership that really add value to the process, Our mission is that our clients made their final decisions counting with all the information and local expertise that IDC Manpower Supply makes available to them.
Our firm counts with a team of seasoned professionals with long standing experience in the areas of recruitment and selection of specialized personnel for the oil Industry, who will manage this process end-to-end and assist you in taking the right human resources decision.
Our Parent Company, International Development Company (IDC) is one of the UAE's leading service and supply companies. With its international expertise in the oil, gas, power and water, telecommunication, private industrial projects, construction, petrochemical industries, along with a reputation for progressive and innovative approaches to business, it has experienced rapid expansion and prosperity.
Over the course of 39 years, IDC maintained its continuous coverage of interrelated fields; starting with the oil & gas industry, and its focus on developing countries that are experiencing an increasing need of equipment, spare parts, consumer goods and general industrial supplies. This earned IDC its reputation as a quality supplier of material, equipment and services that are provided by engineers and well-qualified specialists in various fields.