International Development Company Manpower Supply

Featured Employer
Abu Dhabi, United Arab Emirates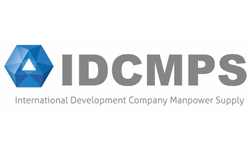 Company: International Development Company Manpower Supply
Skills: Drilling Engineering, Petroleum Engineering
Experience: 12 + Years
Education: Bachelors/3-5 yr Degree
Location: Abu Dhabi, United Arab Emirates
---
JOB PURPOSE:
Provide technical expertise and guidance to design, develop, review, monitor and recommend performance standards, guidelines, policies, practices and procedures focused on Petroleum Engineering in line with the overall production strategy.
4. KEY ACCOUNTABILITIES:
Provide functional support to all Drilling Operations units and artificial lift specialists to assure compliance with specifications and standards and ensure the effective adoption and implementation of new methodologies and technologies to enhance production, optimize productivity and mitigate risks.
Provides subject expertise to define Petroleum Engineering procedures, policies, technical specifications, performance standards and methodologies and the adoption of new technologies.
Provides key technical advice and guidance on all aspects of Petroleum Engineering including; reservoir management and operations, engineering, well design, simulation, completion, production optimization, artificial lift technologies, production chemistry.
Design downhole ESPs, surface equipment, and well completion. Determine the equipment sizing that is suitable for well conditions and operational condition
Extensive experience in ESP and/or gas lift applications. This experience shall include artificial lift application design, on-site installation procedure, performance monitoring and analysis, ability to recommend corrective actions
Leading group of engineers in specific tasks and studies, participate in company engineering standard review, and the development of young professionals.
Completing the end of well reports, to include an accurate account of the operations performed, summarizing performance/costs and compiling lessons learned/recommendations for improvements for future operations etc.
Providing technical discipline expertise and strategic oversight
Champion new technologies aimed at improving well productivity and streamlining efficiency.
Develop special techniques, procedures, test and evaluate new technologies to enhance production and safety of wells.
Extensive Tendering, Contracting, and Contract Management Experience.
. QUALIFICATIONS, EXPERIENCE, KNOWLEDGE & SKILLS:
Minimum Qualification
Bachelor Degree in Petroleum Engineering.
Minimum Experience & Knowledge & Skills
12+ years of experience within Petroleum Engineering and field development with an emphasis on providing specialist services

Professional Certifications

Will be an advantage

 

7. TECHNICAL COMPETENCIES:

Good knowledge of computers, spreadsheets and software packages.
Decision-making, prioritizing abilities,
Analytical & creative bent of mind.
Good communication, report writing and presentation skills. Proficient in English.

 

8. behavioural CompetenciEs:

Having good attitude, interpersonal and inter-cultural communication skills
Able to prioritise task and decision making
Adhere to HSE policy and commit to core value principles (Leadership, values and ethics)
At IDC Manpower Supply we understand that the task of providing services of requirement and selection of personnel demands a high degree of integration between the client and its adviser in order to create a partnership that really add value to the process, Our mission is that our clients made their final decisions counting with all the information and local expertise that IDC Manpower Supply makes available to them.
Our firm counts with a team of seasoned professionals with long standing experience in the areas of recruitment and selection of specialized personnel for the oil Industry, who will manage this process end-to-end and assist you in taking the right human resources decision.
Our Parent Company, International Development Company (IDC) is one of the UAE's leading service and supply companies. With its international expertise in the oil, gas, power and water, telecommunication, private industrial projects, construction, petrochemical industries, along with a reputation for progressive and innovative approaches to business, it has experienced rapid expansion and prosperity.
Over the course of 39 years, IDC maintained its continuous coverage of interrelated fields; starting with the oil & gas industry, and its focus on developing countries that are experiencing an increasing need of equipment, spare parts, consumer goods and general industrial supplies. This earned IDC its reputation as a quality supplier of material, equipment and services that are provided by engineers and well-qualified specialists in various fields.