Crosby Energy Services
Kermit, Texas, United States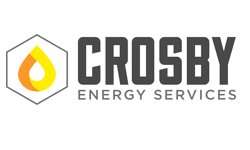 ---
Description
This position is responsible for performing power generation equipment preventive maintenance, corrective maintenance, diagnostic procedures, heavy line and light line repairs, and minor generator start-ups. This position is hands-on maintenance of our customers and the company's power generation equipment to support all aspects of the service department.
Essential Duties and Responsibilities
To perform this job successfully, an individual must be able to perform each essential duty satisfactorily including the following:
Prepare written estimates for recommended corrective repairs noted during service calls and submit to Service Admin.
Assist other technicians, customers, dealers with technical support in person or in the field.
Display the ability to apply knowledge from past jobs to complete more complex jobs in the future.
Carry out instructions in written, or diagram form.
Perform problem-solving and make logical decisions.
Transport parts and tools to worksites.
Perform diagnostic testing, pulling cable, carrying tools, and other items.
Clearly and concisely document all work and repairs completed by following all documentation procedures as instructed.
Assist in preparing procedures and documentation required to perform tasks.
Assist in instructing other technicians in performing repairs as required.
Communicate with customers and dealers in the support of generator troubleshooting.
Follow all safety requirements, including the use of personal protective equipment.
Other duties as required.
Must be familiar with Load bank test equipment.
Requirements
Qualifications:
3 years related experience
Knowledge of Cummings powered Generators with experience on "In site" and "In Power" Cummings diagnostic systems.
Be available to respond to emergency calls 24/7
Proficient in MS Office products.
Clean driving record
Demonstrate the ability to travel as required
Display the ability to follow instructions and work well with virtually no supervision.
Self-motivated
Must be able to pass a background investigation and drug screen
Must have good computer skills
Minimum Requirements:
• Must have high school diploma or GED
• Positive attitude
• Professional and clean appearance
• Ability to communicate effectively with customers
• Ability to function well as part of a team
• Diligent attention to safety
• Clean MVR and Background and able to pass a drug screen
• Valid Driver's License
Physical Demands and/or Work Environment:
• Exposure to sun, extreme temperatures, loud noise, wind, dust
• Ability to lift up to 50lbs or more with assistance
• Bending, stooping, standing for long periods of time
• Other duties assigned as needed