Core Group
Chicago, Illinois, United States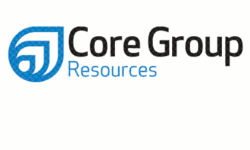 ---
Why join us?
We are a company that wants to help you in your job search. Core Group Resources is America's leading maritime and offshore recruitment company. Founded by a licensed mariner who has experience in offshore. As a team, we make it our priority to efficiently match great people with the perfect job.
Senior Director, Data & Technology/eDiscovery
Our client designs and develops custom solutions by combining the right mixture off expertise unique to each customer engagement. With every client and situation, they build on this experience by collaborating to create innovative, customized solutions and strategies designed for today's dynamic business environment to provide clients unparalleled insight and experience across a wide range of economic, governance, and regulatory challenges.
Duties:
Business Development
Generate business development leads for eDiscovery/Data & Technology practice.

Leverage existing relationships and develop new ones with legal practitioners from Law Firms and Corporations that have the potential to utilize eDiscovery and broader Data & Technology practice's services.

Educate clients and prospects regarding the full range of Data & Technology services via on-site client visits, conferences, events, etc.

Increase revenue on current engagements by identifying opportunities to cross sell services offered by Data Analytics and Digital Solutions & Development teams.

Develop and maintain an accurate list of prospects/clients as well as related pipeline and funnel activities on a regular basis within the CRM database.

Attend and participate in key industry conferences and company-sponsored client events.

Maintain appropriate post-sales/retention contact with clients to ensure quality assurance as well as solicitation of future business.
Collections/Pre-Processing
Assist clients with finding, documenting and preventing deletion of data potentially relevant to litigation, regulatory matters, or critical business operations.

Develop solutions and strategies to collect data with special considerations for the unique environment and project specific complexities of an engagement.

Coordinate forensic collections with client and forensics team and quality review collections documentation supplied by the forensics team.

Create and recommend pre-processing strategy to client.

Coordinate forensic pre-processing work (deNIST, file filters, etc.) with the forensics team, including documenting pre-processing workflow.
Processing
Advise client on data reduction strategies including deNISTing, file extension filtering, date culling, and search term filtering.

Coordinate (provide instruction, obtain status reports, etc.) processing work with processing team.
Review
Assist clients with the selection of the appropriate technology to meet specific project objectives.

Assist with development of efficient work streams, batching strategy, and technology configuration for 1st, 2nd, 3rd tier review; as well as witness review, exhibit designation, and trial preparation.

Advise clients regarding the efficient use of concept clustering, near duplicate identification, e-mail threading, and assisted review (predictive coding) within the Relativity tool.
Production
Assist with written collateral to support production process, such as motions, orders, or proposals to courts and opposing counsel regarding the form of production.

Provide proactive guidance regarding format, strategy, and timelines for production of electronic data.

Work with client to develop production identification strategy.
Other managerial responsibilities
Assist in the management of finances of each engagement including developing, documenting, and tracking project budgets, adjusting budgets as appropriate, communicating changes in budgets internally and to the client, and managing the revenue forecasting and invoicing process.

Review and discuss expectations, anticipated scope of work, and project timeline with client and internal team

Manage project close-out process including data return and database archival, ensuring that clients understand the implications of on-going data retention relative to their company's policies.

Provide clients and Managing Directors and Senior Managing Directors with periodic status updates, reports, etc. throughout the engagement.

Generate consistent and thorough documentation to support processes executed throughout the project lifecycle. Specific tasks may include writing up interview notes and drafting emails, memorandum or reports that demonstrate specific processes followed.

Mentor, lead, and delegate tasks to junior grade colleagues to support their training and professional development with the goal of creating an exciting leveraged, team environment that offers challenging opportunities and support to all employees and is poised for continued expansion and success.

Assist in the recruiting process by screening resumes and interviewing candidates.

Supervise personnel including Associates, Senior Associates, client personnel, clerical support, and others as appropriate.
Qualifications:
Bachelor's Degree

5+ years of prior experience as a business development consultant overseeing computer forensics and electronic discovery

Advanced decision making and problem-solving skills

Team player who is comfortable working in a dynamic and fast-paced environment with minimal supervision

Ability to interact confidently with senior management and lawyers/partners

Excellent verbal and written communication skills

Ability to manage time and tasks around intense deadlines for clients who work in a time-sensitive 24x7 industry

Ability to travel, often with little notice
The following additional qualifications are preferred, but not required:
Experience with eDiscovery tools, including Relativity, Disco, Mindseye, SharePoint, Concordance, and Summation

Experience with analytics, litigation readiness, and predictive coding

Project Management certification

EnCase, CFCE or CISSP