Baker Hughes

Featured Employer
Mexico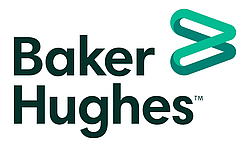 ---
Job Requirements
At Baker Hughes, we are building a Talent Community of highly talented and motivated professionals for future job roles. If you match the described job role and are as excited as we are to have you on-board in future, please hit the apply button to be a part of our Talent Community.
Essential Responsibilities:
Monitor the operation of the tools in the well.
Analyze the values and information that the tool transmits.
Communicate the behavior of the transmitted data.
Verify and monitor the behavior of the sensors.
Prepare the well reports.
Verify the configuration of the tool.
Use and care for personal protective equipment.
Practice the periodic exams included by the organization in the established periods and dates.
Meet the requirements if you are chosen as a "Brigadista" (attendance at meetings, trainings, drills).
Comply with the internal audit schedules where the auditor or auditee is.
Report any incident and accident as soon as possible without undue delay.
Report unsafe acts and conditions.
Participant in the investigation of accidents.
Implement the necessary corrective and / or preventive actions to close nonconformities.
All activities related to the HSE management system that are assigned by their Manager.
Establish and maintain safe work practices and procedures within all areas of their responsibility.
Ensure compliance with legal and customer requirements related to HSE.
Lead the investigation of accidents where you are involved in your work environment.
Ensure that necessary corrective and preventive actions are implemented as a result of HSE audits and inspections or audit findings.
Ensure compliance with customer requirements.
Ensure specific communication processes.
Be the leader in the continuous improvement of the process to which it belongs
Ensure the effective implementation of corrective and preventive actions.
Report and verify that quality and reliability incidents are investigated and verify follow-up until their closure.
Participate in Reliability and Quality meetings when quoted.
Comply with the requirements of the corporate and local quality management system and with its records according to their periodicity, as well as requiring that all their subordinates comply with them.
Apply and comply with the Quality Policy.
Work Experience Qualifications/Requirements:
• Degree in Engineering, having a degree and a professional license.
• Minimum of 5 years of experience in field operations with MWD / LWD (required 3 years in offshore operations with verifiable documentation).
• Industry experience and online product training required.
• Develop and demonstrate proficiency in the required skill profile for the delivery of Logging While Drilling services at the well site.
• Successfully complete advanced technical training and assigned site development programs.
• Ability to work well and communicate well with others.
• Intermediate level of English.
• Good mechanical aptitude.
Desired Characteristics:
Previous experience in Mud Logging as a Geologist Engineer or Data Specialist Engineer, verifiable minimum of 5 years.
Experience in remote operations.
*Please remember that joining the Talent Community is not an application for any specific job at Baker Hughes but to have the privilege of being considered for an opportunity that suits your profile on priority.