PERFORMANCE ENERGY

Featured Employer
Kuwait City, Kuwait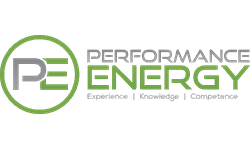 ---
PPS CREW
· Location: Onshore & Offshore facilities
· Years of experience in the role: 2+ Years within a PPS position
· Pay: Dependent on experience
· Start: September 15th 2020
· Job Number: 184
Performance Energy is looking for an experienced PPS Crew with Offshore & Onshore experience who can cover various projects for our clients in the Middle East region. We are currently servicing 2 main clients in the GCC region who have various PPS work coming up from September 2020 until January 202.
These jobs will include:
- Leak Detection
- Hydro Testing
- Pigging
- Chemical Flushing
- Bolting
As these projects commence in September, we will be reaching out to suitable applicants in August.
Minimum Requirements:
· Experience in PPS (Operator / Supervisor / Technician / Pump Op)
· Offshore Experience & Onshore experience would be a benefit
· Ability to mobilise in September 2020