Bureau Veritas

Featured Employer
Milpitas, California, United States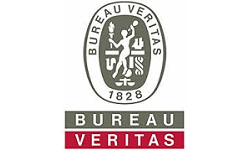 Company: Bureau Veritas
Skills: Electrical Engineering
Experience: 3 + Years
Education: Bachelors/3-5 yr Degree
Location: Milpitas, California, United States
---
Position Summary
This position is responsible for reviewing the accuracy of data and serving as a technical liaison with clients. Responsibilities include reading and interpreting standards and regulations, conducting technical training, quoting projects, and working with clients to resolve technical problems.
Objective
Provide proactive technical assistance to clients by identifying and resolving product issues, along with providing timely and accurate test results and information to both internal and external clients that meet or exceed their expectations.
Major Roles & Responsibilities
Offer problem resolution, as applicable, for any client issues or questions with the aim of enhancing client satisfaction and improving client relations.
Understand and interpret standards for appropriate test methods.
Reviews contract requirements prior to testing in order to assure adherence to client requirements, and coordinates testing between labs.
Evaluate products submitted for testing for quality / safety issues, providing direction to techs.
Prepare a variety of samples for testing using prescribed testing methods, following testing standards / specifications, providing direction to techs as required.
Conducts testing on a variety of consumer products samples using prescribed testing methods, following testing standards / specifications appropriate to the sample, providing direction to techs.
Follows the guidelines set forth in the Bureau Veritas Consumer Products Services, Inc Quality Manual and Safety / Chemical Hygiene Plan.
Accurately record test data.
Evaluate test results data, providing direction to techs and clients.
Train on sample preparation method and test methods.
Assist with department testing in other areas, providing direction, as required.
Prepares and reviews written technical reports and invoices.
Organizes and monitors workload to meet or exceed laboratory turn around time and client expectations.
Assist in the coordination of technical & administrative aspects of various departmental projects, providing direction to techs.
Prepares verbal and written communication to internal and external clients, regarding administrative and technical issues, with direction.
Provides technical consultation to internal and external clients in a limited scope with direction from senior staff.
Interface with staff members internally and at other locations on interpretations in order to ensure global consistency with direction from senior staff.
Research and development of new testing services / methods / procedures / set-ups, in a limited capacity with direction from senior staff.
Write, train, implement and update lab procedures, test protocols, and technical procedures.
Calibrate, operate, and maintain testing equipment, maintain supplies, lab cleanliness and analytical instrumentation, as required.
Identify, troubleshoot and resolve technical issues.
Maintain up to date knowledge of current regulations / industry standards and products to be tested.
Make recommendations to clients for testing and inspections in a limited scope.
Provide interpretations pertaining to compliance, requests, testing issues to clients or client services, in a limited scope.
Interacts / participates with industry to review and interpret standards in a limited capacity with direction from senior staff.
Assists in developing materials for and conducting client visits and educational tours.
Works directly with the client to get further understanding of the client goals and expectations of various projects. Additionally, works with the client after projects are completed to ensure expectations are met or exceeded.
Adhere to the requirements of the BV-CPS Quality System and assist with the implementation and maintenance of the Laboratory Quality System.
Provide feedback to department Manager regarding departmental systems, processes and recommendations for improvements.
Provide technical support to Technicians / External Clients.
Provide technical training to internal staff.
Other duties as defined by Manager, department needs and workload.
Additional Responsibilities for Engineer II:
Assist in developing department strategy, new business opportunities, development activities and technical services.

Lead and direct projects of lab technical support staff.
Lead work groups in order to improve departmental systems and processes.

Proactive / continuous improvement with department procedures and the communication of those procedures to other departments.
Knowledge, Skills, Abilities
Method development skills
Strong written and verbal communications skills including the ability to communicate effectively in a group setting, with colleagues and clients
Organizational and time management skills
Ability to perform multiple tasks
Ability to organize and prioritize workload to meet or exceed deadlines
Individual and Team work ethic
Demonstrate team leadership
Proficiency with Windows, Word & Excel
Attention to detail
Technical problem solving and process improvement skills
Solid working knowledge of UL, ASTM, ANSI and other regulations and standards relating to consumer products preferred
Ability to oversee large projects involving multiple staff members
Knowledge of statistical analysis tools a plus
Strong technical and mechanical aptitude
Knowledge of testing consumer products from laboratory / manufacturing / QA / QC perspective preferred
Engineer II:
4 year degree in a technical/engineering discipline and 3-5 years related experience; or
2 year degree in a technical/engineering discipline and 5-7 years related experience
CQE Preferred
Created in 1828, Bureau Veritas is a global leader in Testing, Inspection and Certification (TIC), delivering high quality services to help clients meet the growing challenges of quality, safety, environmental protection and social responsibility.

As a trusted partner, Bureau Veritas offers innovative solutions that go beyond simple compliance with regulations and standards, reducing risk, improving performance and promoting sustainable development.

Bureau Veritas core values include integrity and ethics, impartial counsel and validation, customer focus and safety at work.

Bureau Veritas is recognized and accredited by major national and international organizations.