Bureau Veritas

Featured Employer
Ferndale, Washington, United States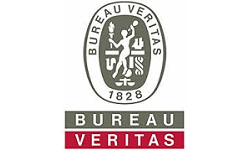 Company: Bureau Veritas
Skills: Laboratory Ops / Tech
Experience: 1 + Years
Education: Bachelors/3-5 yr Degree
Employment Type: Full Time Salaried Employee
Location: Ferndale, Washington, United States
---
LABORATORY TECHNICIAN

1. GENERAL DESCRIPTION OF RESPONSIBILITIES
1.1. Oil and Petroleum Chemist perform laboratory tests to determine chemical and physical characteristics or composition of solid, liquid or gaseous materials for such purposes as quality control, process control or product development. Chemists also participate in more specialized functions of the laboratory as assigned.
1.2. This is an entry level position and training will be provided for the below responsibilities. Tasks below are assigned on a competency basis and the expectation is that by the end of training all laboratory personnel will be able to perform the below duties. Training can take up to 1 year for full competency.

2. SPECIFIC RESPONSIBILITIES
2.1. Enters sample information, analysis requirements, raw data, and quality control results into the laboratory information management system (LIMS).
2.2. Operates laboratory equipment and instruments such as microscopes, centrifuges, agitators, viscometers, balances, spectrophotometers, chromatography instruments, colorimeters, and other laboratory equipment.
2.3. Analyzes petroleum products and component materials according to standardized methodologies for qualities related to stability, viscosity, density, acidity, flammability, and other physical properties.
2.4. Analyzes petroleum products and component materials according to standardized methodologies for presence and concentrations of elements or substances such metals, benzene, total aromatics, sulfur, ash, residues or impurities.
2.5. Analyzes samples of finished petroleum products to verify conformity to product specifications and regulatory requirements.
2.6. Proofs and verifies raw data, LIMS entries, instrument printouts and certificates of analysis.
2.7. Prepares and sends Certificates of Analysis directly to clients.
2.8. Communicates directly with clients under specific circumstances to provide basic information or to coordinate sample transportation.
2.9. Prioritizes workload and manages time effectively to ensure results are presented to the client in a timely manner to meet customer and regulatory requirements.
2.10. Cleans and sterilizes laboratory equipment and performs basic duties to ensure the cleanliness of the laboratory environment.
2.11. Verifies and calibrates and performs routine maintenance on various laboratory instruments.
2.12. Prepares chemical solutions according to standard formulas.
2.13. Assists in quality assurance practices, SQC analysis and interpretation, and other protocols where applicable.
2.14. Supports the various laboratory quality programs (ISO 9001 and ISO 17025 certification) and assists in the corrective/preventive actions process.
2.15. Works a rotating schedule including weekends, holidays and must be available to work on an on-call basis.
2.16. May be required to utilize respiratory equipment in handling samples.
2.17. Transports samples to from client facilities following all DOT and company requirements for sample transportation.
2.18. Assists in sample retention and disposal procedures.
2.19. Prepares samples for domestic and international Dangerous Goods and non-hazardous shipments once IATA trained and certified.
2.20. Carries out all responsibilities in a supportive manner with total adherence to: the Company's Health, Safety and Environmental Policies and Procedures; Business Management System; Compliance and Ethics Policies; and exercises good judgment, common sense, and diplomacy.

3. SUPERVISION EXERCISED
3.1. n/a

4. SUPERVISION RECEIVED
4.1. This position reports to Laboratory Manager. The Laboratory Supervisor and Assistant Laboratory Manager also provide supervision for this position.

5. EDUCATION AND EXPERIENCE REQUIREMENTS
5.1. Bachelor's Degree in a related science field or >2 years related experience and/or training or equivalent combination of education and experience.
5.2. Must have a valid driver's license and be able to obtain a TWIC Card.

6. CORE COMPETENCIES
6.1. To perform this job successfully, an individual must be able to perform each essential duty satisfactorily. The requirements listed are representative of the normal knowledge, skill, and/or ability levels required. Reasonable accommodations may be made to enable individuals with disabilities to perform the essential functions.
6.2. Ability to read, analyze, and interpret general business periodicals, professional journals, technical procedures, or governmental regulations.
6.3. Ability to write reports, business correspondence and procedure manuals; ability to effectively present information and respond to questions from groups of managers, customers and the general public.
6.4. Ability to add, subtract, multiply and divide in all units of measure, using whole numbers, common fractions, and decimals; ability to compute rate, ratio and percent and draw and interpret graphical data.
6.5. Ability to apply common-sense understanding to complex situations and able to prepare and/or follow instructions in written, oral, or diagrammatic form. Ability to define problems, collect data, establish facts and draw valid conclusions.

7. PHYSICAL DEMANDS
7.1. The physical demands described here are representative of those that must be met by an employee able to successfully perform the essential functions of this job. Reasonable accommodations may be made to enable individuals with disabilities to perform the essential functions. While performing the duties of this job, the employee is regularly required to sit; use hands to handle and feel objects, tools or controls and talk or hear. The employee frequently is required to stand, walk, smell and occasionally required to reach with hands and arms. The employee is occasionally required to stoop, kneel, crouch, or crawl. The employee must occasionally lift and/or move up to 50 pounds (with assistance). Specific vision abilities required by this job include close vision, distance vision, color vision, peripheral vision, depth perception, and the ability to adjust focus.

8. WORK ENVIRONMENT
8.1. The work environment characteristics described here are representative of those an employee encounters while performing the essential functions of this job. Depending on location site, while performing the duties of this job, the employee regularly works near explosive material and is regularly exposed to wet and/or humid conditions, fumes or airborne particles, toxic or caustic chemicals, extreme cold and/or heat; possibly working in enclosed spaces. The noise level is usually moderate.
Created in 1828, Bureau Veritas is a global leader in Testing, Inspection and Certification (TIC), delivering high quality services to help clients meet the growing challenges of quality, safety, environmental protection and social responsibility.

As a trusted partner, Bureau Veritas offers innovative solutions that go beyond simple compliance with regulations and standards, reducing risk, improving performance and promoting sustainable development.

Bureau Veritas core values include integrity and ethics, impartial counsel and validation, customer focus and safety at work.

Bureau Veritas is recognized and accredited by major national and international organizations.