Baker Hughes

Featured Employer
Leicester, United Kingdom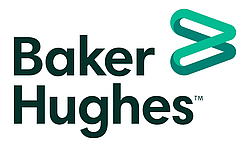 ---
Role Summary:
The Druck Global Product Growth Leader is responsible for leading and creating a World Class Product Management organization and enable Druck's mission to be a strategic, focused and profitable business. By anticipating key market and industry trends, innovations and macroeconomics to create a strategic medium to long-term vision for the Druck business, aligned closely to the Growth Strategic Plan and expanding our current product offerings in a focused way that enables great execution, to maximise growth in Druck's diverse markets, customers and geographies. The role will focus on developing and continuously evolving a strategic roadmap that includes organic and inorganic growth, and creating a best in class product management team focused directly on strategy per product line, identifying new applications, adjacencies, markets, measurands, and with strong interaction with Pressure application specialists & services in the regions will enable us to better connect across the horizonal on industry trends and technology. This role will support business model development, create a capital allocation framework for profitable product development, portfolio planning and rationalization and be the focal point for critical VOC (Voice of Customer) from customers, commercial teams and regions partnering closely with the Druck Global Marketing Leader and support key operating rhythms.
The role will be based in Leicester, UK and report direct to the Vice President of Druck, will be graded SPB level and be part of the core leadership team.
Essential Responsibilities:
The Responsibilities of this position will include:
Pivotal member of Druck leadership team bringing Strategy, portfolio fit, business expertise and a profitability focus into the Druck business to ensure decisions are based on data and strategic direction.
The Druck Global Product Growth Leader will lead and build a high performing global team of Product Managers (Industrial, Aerospace, T&C, Subsea) with intensity and purpose and develop their capabilities with a heavy focus on strategy and growth.
Create a strategic medium to long-term vision for the Druck business, capable of driving innovation, assessing profitability of business decisions and developing a comprehensive strategic roadmap.
Trackandbenchmarkglobalcompetitors-technology, productportfolio, pricing and identifymarketandcompetitivetrendsandprovideextensivevoiceofcustomerto develop successful business strategies.
Significant input into new and emerging growth areas for Baker Hughes (4IR, Digital, Smart Factory, Additive, Carbon strategy) and alignment to Druck success.
Interaction and/or leadership with product application specialists to enable connected Voice Of Customer in the regions and achieve direct customer feedback and providing commercial Critical to Quality (CTQs) forprojectswithextensivevoiceofthecustomer, understanding multi industry customer needs and developing robust plans to enable growth. Additionally, have the Druck Technology Business Development manager reporting into this leader to ensure customer facing technology programs are closely aligned with strategy.
Work closely with Druck Services leader to ensure correct strategy across all the regions to drive right levels of entitlement.
Strong alignment to the Druck Marketing Leader to enable Druck to go deeper and gain more intelligence to make the better-informed investment decisions from key market and industry trends, innovations and macroeconomics and in close alignment to VP of Strategy and VP Chief Technology Officer of the Digital Solutions business.
Strategies for growth including non-traditional approaches. Overview of both inorganic and organic, and primary owner for acquisition targets and BD activity.
Closely aligned with market and growth segments, deeper analysis on technology and operations investments (P&E, New Technology Innovation, New Product Innovations), budget allocations and Druck strategic initiative projects.
Support VP of Druck in setting functional & stakeholder priorities with accountability and business tracking of key KPI's, operating rhythms & practices, business reviews to ensure business targets are improving with a core focus on profitability, strategic alignment and say/do.
Business model development, capital allocation framework and ROI investment with a pivotal role in determination on go/no go of programs to enable profitable growth and best use of resources.
Detailed profitability assessment and data driven decision making to assess business priority changes on the portfolio.
Keymetrics:OM growth, market share, portfolio vitality
Qualifications/Requirements:
Bachelor's in business management/finance (or equivalent), Bachelor's or Master's Degree in "STEM" Majors (Science, Technology, Engineering and Math) or other relevant degree from accredited college or university
Global leadership experience with minimum 15 years' experience in Business management/Product Management/Finance/commercial or Marketing
Proven experience and ability to manage teams and bring them to success.
Solid organizational skills including attention to detail and multi-tasking skills
Entrepreneurial mind-set, change agent aptitude
Excellent facilitation, presentation, verbal & written communication skills
Desired:
Dynamic, flexible team player with demonstrated ability to lead diverse teams
Ability to energize teams and view change as an opportunity
Excellent analytical, problem-solving, and process skills
Ability to influence, negotiate, and communicate at all levels within an organization and across organizations
Ability to work effectively in a culturally diverse and highly matrixed global environment
Willing to travel
Baker Hughes Company is an Equal Opportunity Employer. Employment decisions are made without regard to race, color, religion, national or ethnic origin, sex, sexual orientation, gender identity or expression, age, disability, protected veteran status or other characteristics protected by law.