Petroplan

Featured Employer
United Arab Emirates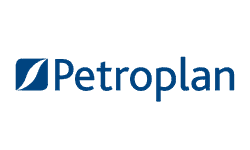 Company: Petroplan
Skills: Electrical Technician
Experience: 5 + Years
Education: Tech/Vocational Cert/Apprenticeship
Salary: Negotiable
Location: United Arab Emirates
---
Job Details
Job Title: Senior Electrical Technician (Onshore Operations)
Business/Department: Onshore Operations
Rotation: 28/28
Job Purpose
Perform electrical maintenance, fault diagnostics, repair and modification activities within company onshore facilities to provide optimal availability, reliability and cost optimisation whilst ensuring that the highest safety and environmental standards are maintained.

Dimensions
Number of Direct Staff: 0
Number of Indirect Staff (if applicable): 8
Number of Direct or Indirect Contractors (if applicable): 0
Org Structure Chart: Onshore Operations Organisation Chart

Key Result Areas (Key Accountabilities)
1. Contribute to a high standard of Health, Safety and Environment (HSE) performance by following HSE standards at all times, including the prompt reporting of any safety or environmental hazards or incidents.
2. During specific maintenance activities, develop Risk Assessments which identify hazards and manage associated risks to enable safe performance of the maintenance activities; compliance to such Risk Assessments is mandatory.
3. Implement effective and timely equipment maintenance / overhaul and repair to ensure maximum availability, reliability and safety in their operation.
4. Diagnose faults and effect remedial repairs on company's equipment and systems in a logical and effective manner. Such diagnostics are often performed in cooperation with the Control Systems team and the use of Laptop computers connected to Programmable Logic Controllers (PLC).
5. Develop maintenance procedures and job scopes for inclusion into the DPE maintenance management system.
6. Assist with electrical technician competency development by performing regular on the job training and mentoring of electrical technicians as instructed by the Electrical Supervisor.
7. Supervise contract labour so as to ensure safe and effective implementation of daily duties.
8. Read drawings and parts lists to aid in fault finding and to develop bills of material for project related work.

Communication and Important Working Relationships
Internal Contacts:
Work closely with Mechanical, Electrical and Instrument Senior Technicians on a daily basis, Margham Plant Superintendent, Gas Control Station (GCS) Supply Lead, GCS Systems Supervisor, Liquefied Natural Gas (LNG) Terminal Lead, and Senior Pipeline Engineer and their staff, maintenance technicians and supervisors, Onshore supervisors of operations, Electrical Engineers.

External Contacts:
External service companies.

Knowledge, Skills, Experience and Job Related Competencies
Educational Qualifications:
* Degree/Diploma in Electrical Engineering or other appropriate field.

Experience Profile:
* 5 years post certificate maintenance experience in oil/gas industry or, 5 to 10 years post apprenticeship experience of oil and gas field facilities.
* 5 years in a senior position.
* Experience in safe low, medium, and high-voltage electrical isolation procedures including 400 v, 3.3 kV, and 33 kV systems.
* Experience of working in Hazardous Classified areas such as Class 1 div I and II or Ex Zones 1, 2 and 3.
* Practical experience working with medium voltage variable frequency drives for motor control.
* Practical experience working with gas turbine generator sets preferably with Solar TT4000 and Allen Bradley / Rockwell ControlLogix control systems.
* Skilled in Root Cause Analysis.
* Experience in computerised maintenance management systems.
* Having experience in E-permit system would be distinct advantage.

Competencies/Skills/Others:
* Strong written and spoken English language skills.
* Must be self-motivated and capable of making rational decisions based on available information and prevailing conditions.
* A driving license, home country or United Arab Emirates is mandatory

ABOUT PETROPLAN

Petroplan is the trusted global recruitment solutions partner for clients and professionals in the oil, gas and energy sector. Our mission is to explore with you, seeking optimum talent solutions for our clients and the very best opportunities for our candidates.

Bringing over 40 years' experience, providing experts and professionals into roles across the energy sector from Engineering, Exploration and Production, O&M projects to Corporate & Commercial. Specialist industry & technical knowledge makes our team true experts.

1000s of placements in more than 40 countries for over 180 clients across 65 disciplines

Led today by a predominantly female Board of Directors who provide strong leadership and demand consistency of service to ensure clients receive unrivalled service levels and quality candidates to meet their specific needs. This leadership ethos is underpinned by a positive and client led management structure.