Petroplan

Featured Employer
Superior, Wisconsin, United States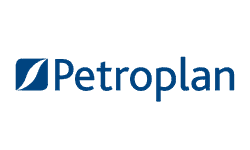 Company: Petroplan
Skills: Document Control
Experience: 5 + Years
Education: High School/Secondary
Salary: Negotiable
Location: Superior, Wisconsin, United States
---
Requisition Title:
Document Controller
Location:
Superior, WI
Duration: Long Term, Year
Provide Document Control Support to thru all phases of the Project & Operations once the project is completed. Responsible for the life cycle management of all documentation as a member of the Document Management Team. Coordinates daily activities of Document Control ensuring timely delivery of information. Provides training to the Project Management Team and other business unit staff on the application of Document Control standards & Processes & Management System as required. Travel to Houston/Calgary as required for Document Control activities/support thru various phases of the project.
Liaison between the document management group and clients in troubleshooting document management issues. Works closely with the Rebuild engineering manager and EPPM Document Management Manager to ensure support is provided as needed thru the various phases of the project in multiple locations. Support Interface management system (Coreworx as required). This role will provide quality control on project engineering drawing deliverables metadata handed over from projects to ensure expectations are met and the drawings represent the asset engineering information expected.
Primary Functions:
This position is responsible for the control of drawings and technical & non-technical documents stored in Document Management System DM- Tech Docs/HDMS, JPI & SharePoint. Main point of contact for external contractors for providing support and compliance of document management procedures and standards.
Assists in training new users on information management software/ Management System and Document Control Processes & Standards. Collaborate with internal stakeholders and team members to identify and change current processes for more efficient working activities.
Writes and maintains work instructions for Document Management activities as required.
Review and quality check incoming drawings packages to ensure all required drawings/technical documents are received contain accurate information and are checked-in to DM-Tech Docs. Identifies difficulties and inadequacies related to data/ file management at and proposes amendments to the same. Ensure current revision of all drawings/ technical documents are available, issued and tracked to external engineering contractors and internal drafting groups.
Assists in day to day Document Control function/ Attend stake Holder meetings/ Maintain MOM as required.
Manages offsite storage information - ensuring all information is prepared, transferred and retrieved in accordance with guidelines. Work closely with Project team & EPPM DC manager.
Maintain control of master copies of drawings, Redlines and technical document issued to internal/external users during Construction Phase. Support Facility and Operations document control to ensure drawings are maintained and modified as required and current revision availability. Help with the final turnover/ quality check of documents in the system as required during and the end of the project.
Required Qualifications/Certifications:
Having previous experience in the Oil & Gas Industry
Desirable Qualification/Certifications:
Related University Degree or Diploma (information science, records management, archival science, engineering, etc.) plus considerable related experience in Document Control, Records Management & Information Management, Records & Information Management and/or Certificate Program (or equivalent)
Master of Library and Information Studies
ECMS, ECMM, RM or AIIM certification is a strong asset.
Required Experience:
5 Years' Experience with the management of document/ records management program
Knowledge of information management systems, such as Livelink, SharePoint,
Understanding of revision control and review I approval process
Ability to work independently at a task as well as collaboratively within a team and with others outside the formal organization.
Exceptional analytical and problem-solving abilities with high level of attention to detail.
Ability to periodically travel.
Able to work in a Team and independently with changing priorities and deadlines.
Experience within or exposure to the Oil and Gas Industry.
Desirable Experience:
Previous knowledge and working experience of computer software, such as Microsoft Office (Word, Excel, Outlook, Power Point, etc.) and Adobe Programs.
Knowledge and understanding of document workflow and life cycles
Technical knowledge in understanding and applying records/ data and document management oracle, concepts, tools and technology.
Understanding and appreciation for the diverse needs of different users of an electronic document management system.
Experience in an engineering environment, taxonomy, metadata, and document management practices.
ABOUT PETROPLAN
Petroplan is the trusted global recruitment solutions partner for clients and professionals in the oil, gas and energy sector. Our mission is to explore with you, seeking optimum talent solutions for our clients and the very best opportunities for our candidates.
Bringing over 40 years' experience, providing experts and professionals into roles across the energy sector from Engineering, Exploration and Production, O&M projects to Corporate & Commercial. Specialist industry & technical knowledge makes our team true experts.
1000s of placements in more than 40 countries for over 180 clients across 65 disciplines
Led today by a predominantly female Board of Directors who provide strong leadership and demand consistency of service to ensure clients receive unrivalled service levels and quality candidates to meet their specific needs. This leadership ethos is underpinned by a positive and client led management structure.