Petroplan

Featured Employer
Hope, Arkansas, United States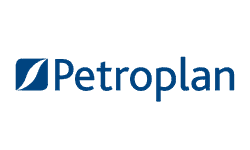 ---
This position will use their knowledge and skills to promote a positive health and safety culture in the workplace and will provide support to construction personnel in the development and implementation of safety plans for individual projects and/or tasks. This position is recognized as an expert in field Safety. This position receives limited direction from the supervisor, work is not reviewed on a regular basis, and the position consults with the supervisor primarily for Company or departmental vision clarifications. Key responsibiltlies will include:
Work with the Superintendent of Construction to identify project risks.
Work closely with Sr. Safety Lead to implement safety philosophies and best practices.
Work closely with team members to continually reinforce safe work practices.
Work closely with Contractor to support and ensure the requirements of the project-specific safety plan as well as all company policies and regulatory requirements are adhered to.
Study the effectiveness of the project specific safety plan and suggest improvements for the current and future projects.
Provide training to inspectors regarding the contractor safety plan and company policies.
Monitor compliance of the contractor safety plan and project specific safety plan by performing and documenting on-site audits.
Duration: 3 months
Schedule: 6 days a week/10 hour days
Location: Arkansas
ABOUT PETROPLAN
Petroplan is the trusted global recruitment solutions partner for clients and professionals in the oil, gas and energy sector. Our mission is to explore with you, seeking optimum talent solutions for our clients and the very best opportunities for our candidates.
Bringing over 40 years' experience, providing experts and professionals into roles across the energy sector from Engineering, Exploration and Production, O&M projects to Corporate & Commercial. Specialist industry & technical knowledge makes our team true experts.
1000s of placements in more than 40 countries for over 180 clients across 65 disciplines
Led today by a predominantly female Board of Directors who provide strong leadership and demand consistency of service to ensure clients receive unrivalled service levels and quality candidates to meet their specific needs. This leadership ethos is underpinned by a positive and client led management structure.