Grupo Epalmo

Featured Employer
Paris, France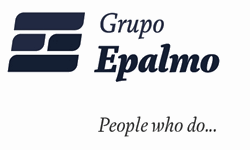 Company: Grupo Epalmo
Skills: QA / QC / Inspection
Other Skills: Qualification : BTS/City and Guilds Technician grade or Company approved equivalent, recognized apprenticeship or equivalente Government sponsored training scheme Languages: English oral and written mandatory, Oral French advantageous Professional Experience: Minimum of 10 years in similar work and 15 years within Oil & Gas projects. Knowledge of international codes of practice related to his/her SOW fabrication and inspection. Confident in QC inspection during pre-commissioning activities of um
Experience: 10 + Years
Education: Bachelors/3-5 yr Degree
Location: Paris, France
---
Project: Multi-project
Package/team: SURF
Service supervised by SURF Installation Manager / CSR
Service location: Paris area & Offshore Angola
Status: Resident in Paris / Rotation in Angola
Activities
GENERAL.
1. To promote safety culture within the project and his/her activities. Lead by exemplarity to have the team members and colleagues adhering and contributing.
2. To adopt and demonstrate an exemplary behaviour with regard to the Company Ethics and "Code of Conduct" policy. To guarantee the compliance on her/his activities.
3. With the spirit of One TOTAL values, to establish and manage his/her activities motivating his/her counterparts and to work diligently to meet the targets of the Projects.
4. To promote innovation as far as compatible with good enough approach for all activities. To seek optimization and savings all along the different phases of the project. To focus on costs without impairing QHSE objectives.
5. To adopt and demonstrate an exemplary behaviour with regard to H3SE and to implement H3SE rules and requirements within his area of responsibility.
6. To review/ validate in detail all necessary pre-commissioning documents.
7. To control the readiness of the documentation by timely reviewing / validating the documentation issued by Contractors, in compliance with Project Specifications and Procedures, TOTAL General Specifications, discipline requirements and international norms and standards, in compliance with the schedule and with the aim to optimise costs without impacting the required level of Quality and Safety.
8. To raise consequently necessary comments and highlight unsafe design, deviations, unacceptable / unjustified design choices, operational issues.
9. To support the SURF Installation Manager for:
- Resolution of any technical problems
- Anticipation of problems
- Possible technical optimization & improvement
- Estimation/monitoring of the schedule associated to the activities under his/her responsibility
10. To ensure that all temporary installations, equipment, fluids, spare parts and consumables for pre-commissioning activities are identified and available;
11. To ensure the tracking of anomalies and non-conformities performed by the SURF Contractor and ensure correct follow-up activities in the relevant Worksite.
AT PARIS OFFICE
12. To anticipate and coordinate readiness of Ready For Commissioning status, in particular
- To ensure the "as pre-commissioned" as-built documents are available in Pre-comm dossier and properly tracked in the field engineering workflow
- To identify before RFC submission any outstanding points such as QC non-conformance, Field engineering, third party authority, vendors punch lists, related to the Subsystem
13. To provide commissioning assistance to Field Ops if necessary
14. Liaise and work with Design team and construction to ensure that the pre-commissioning requirement are taking into account at design and construction stage
15. To participate on SIMOPS dossiers preparation specially for pre-commissioning activities
16. To liaise with PBF commissioning team to ensure the (OPERCOM) methodology is correctly implemented and ICAPS data base is well implemented
17. To participate in all necessary meetings with Contractors (weekly progress meeting, monthly status meetings, technical meeting ...).
18. To participate to project reviews as requested by TOTAL's referential (HAZOP, HAZID, PRs...).
19. To assist the SURF installation Manager for answering to relevant Management of Change Requests
20. Monitor and control the implementation on site of the approved drawings, approved QA/QC plan, Surveillance plans, Inspection and test plans;
DURING MISSIONS OFFSHORE IN ANGOLA
21. To witness and monitor that pre-commissioning activities are performed as per procedures approved and project specification / requirements / industry good working practices, including equipment/material storage and preservation.
22. To attend/participate to Contractor's meeting, technical, NCR resolution, progress, HSE as required
23. To identify critical activities and potential bottleneck for the progress, anticipate and propose solutions to improve quality performance.
24. To report on daily basis activities and progress to the CSR, Installation Manager and SURF pre-commissioning Engineer.
25. To gather 'lessons learns' and provide feedback to other TOTAL E&P entities as required
Context and environment
PBF is the brownfield project division of multi Blocs (17, 32, 17.06) and benefits of a matrix organization. It's managing projects from Basic Engineering to Start-up/hand-over to Field Operation team.
The nature of the brownfield projects, ie most of the execution activities offshore executed in SIMOPS on live FPSOs (Girassol, Dalia, Pazflor, CLOV) and congested seabed, increases the risks and consequently the challenges of the projects (coactivities with other projects and maintenance activities, minimization of production shortfalls...).
PBF is managing EPC contracts with major international Contractors including onshore prefabrication in Angola, offshore construction and Installation in Angola (FPSO modifications, SURF, SPS, SIMOPS, high number of contractors & subcontractors).
Accountabilities
Organize his service in full respect and within the limit of defined and approved planning & budgets.
Have good relationships with other Departments / Packages of the Division.
Ensure a transversal way of working, in a good team spirit.
To supervise the progress of pre-commissioning activities
To ensure that Contractor's pre-commissioning activities are fully compliant with Project specifications/requirements.
To witness/monitor and report to his N+1 on a Daily basis.
Qualifications/Experience required
Qualification : BTS/City and Guilds Technician grade or Company approved equivalent, recognized apprenticeship or equivalente Government sponsored training scheme
Languages: English oral and written mandatory, Oral French advantageous
Professional Experience: Minimum of 10 years in similar work and 15 years within Oil & Gas projects.
Knowledge of international codes of practice related to his/her SOW fabrication and inspection.
Confident in QC inspection during pre-commissioning activities of umbilicals system and flowline systems.
BOSIET (Basic Offshore Safety Induction and Emergency Training) mandatory
Required competencies
Technical competencies
Fluent in English
Reporting of HSE, technical, progresso activities
SURF constructions and Installation techniques knowledge
Working in multicultural, international
Project environment
SURF Pre-commissioning activities
Fluent with MS Office tools (Excel, Word, Power Point ...)
QC surveillance during offshore precommissioning activities
Good leadership skills and communication skills.
With 18 years of activity around the world, Grupo Epalmo, based in Porto, Portugal, is acknowledged in its own country and in the international markets for its competence, accuracy, professionalism and perseverance, being one of the major business groups experienced in Human Resources, Temporary Work, Professional Training, Consulting, Construction and Industrial Maintenance.
Grupo Epalmo has always followed a business dynamic focused on both clients and collaborators, and though mainly directed on the Energy, Industrial and Construction areas, it has been increasing its investments regarding the conquering of new and ambitious goals and markets.
Based always on a spirit of professionalism and supported by a technical and theoretical know-how, Grupo Epalmo, and its highly qualified and motivated teams, is the first to provide services with the aspiration to best serve the clients' demands, with dedication and consideration.
Operating in more than 20 countries, including Angola, we provide our teams and specialists, for operators in the international energy sector, from Oil & Gas and industrial maintenance, to nuclear and construction.
Grupo Epalmo, Headquarters;

Rua S. Lourenco 12 1 Sala 1 e 6
Apartado 1120
4446 – 909 Ermesinde – Portugal
Tel: (+351) 229 773 650
Fax: (+351) 229 733 544
For more information's and Resumes Submittals please use the following:
www.grupoepalmo.com