BP

Featured Employer
Johannesburg, Gauteng, South Africa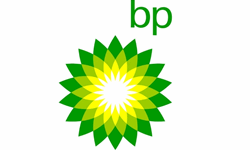 Company: BP
Skills: Mechanic, Truck / HGV Driver
Experience: 5 + Years
Education: High School/Secondary
Location: Johannesburg, Gauteng, South Africa
---
Technical support
This role reports to the Logistics Operations Manager and will be required to ensure BP & Transporter Partners fleet technical specification and safety standards as well as fleet maintenance procedures being applied in Southern Africa Fuels Value Chain is both fit for purpose & relevant. Conformance to relevant legislation & BP policies, procedures & standards; such that Health, Safety, Security & Environment (HSSE) are key considerations in all actions and decisions taken.
The Fleet Technical Managers is responsible for the development of a fleet replacement plan and policy that ensures BP owned vehicles meet with economic requirements of the business and the customer offer. The policy should optimise the cost of ownership over the life of the vehicle. Additionally, the role will be required to investigate, benchmark and introduce the latest technology available to reduce the risks on Driving Safety on Heavy Goods Vehicles, and to improve the vehicle specification and standards on Product Release, Product Security, and Product Quality.
The role will work closely with the Vetting Team on technical matterst to ensure up-to-date audit standard for technical matters is available to them when auditing 3rd party contractors as well as with outside institutions to ensure BP has access to the latest technology pertaining to bulk vehicles.

Driving Safety

This role is responsible for the development of standards to which BP and contractors vehicles are to be driven and for the implementation of these standards in the training programmes. It ensures that the Development of Vehicle Safety & Technical Standards is, aligned with BP Global policy by crafting the strategic direction for heavy goods and light motor vehicles and driver training programmes within the SAFVC.
To ensure, that BP Safety Standards and Technical Requirements of vehicles are met by BP and Transport Partners, through a scheduled Auditing Program to promote HSSE practices to prevent accidents, harm to people or the environment and to make HSSE a personal value.
To utilize, electronic data to ensure that trends are supervised by using leading and lagging dash boards and provide training and development support to the teams to ensure that teams are accurately resourced and are able to function optimally
To Identify and motivate changes to verification methods.
To ensure that the High standard of Vetting is maintained and improved.
To Participate in Accident investigations and to provide expertise and support where required and to participate in Risk Based Audits to ensure OMS compliance.
Accountabilities
Enforce safety practices and procedures so that incidents may be prevented and/or mitigated via the identification, assessment and understanding of both minor and major risks in terms of plant, process & people
Ensure that all group HSSE policies, standards, practices and procedures are rigorously adhered to as they pertain to bulk vehicles and BP bulk vehicle workshops.
Develop a fleet replacement plan and policy that ensures BP owned vehicles are fit for purpose, meeting with economic requirements of the business and the customer offer. The policy should optimise the cost of ownership over the life of the vehicle.
Assist Procurement Department with the procurement processes in procuring Bulk Vehicles and all other auxiliary equipment for the SAFVC
Update on an ongoing basis fleet Technical Standards and Maintenance procedures
Assist Terminal operations to ensure that BP owned bulk vehicles & workshop meet statutory requirements.
Participate and assist in developing the annual transport plan / budget especially as it applies to fleet maintenance. & transport operations
Regular inspections of workshop operations and of Bulk Deliver Vehicles, with remedial action
Be the SPA in review the safe loading pass systems
Participate and assist the Vetting and Driver Training Teams in reviewing, updating protocols, task procedures.
Provide informal and on-the-job operations training for depot/terminal staff
Foster a learning culture in the transport and maintenance teams that promotes development of knowledge base and capacity to meet business and operational requirement.
Interface and assist other teams - Logistics Engineering, Air BP and Lubricants

Education, knowledge and experience required

a)Educational background
Trade test certificate in HGV vehicle maintenance (Diesel Mechanic)
NTC3
National Diploma in Road Transport
Code EC Driving Licence
b)Experience (years and nature)
5 years relevant working experience