Core Lab

Featured Employer
Houston, Texas, United States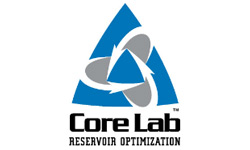 Company: Core Lab
Skills: Payroll
Experience: 5 + Years
Education: Bachelors/3-5 yr Degree
Employment Type: Full Time Salaried Employee
Location: Houston, Texas, United States
---
U.S. PAYROLL MANAGER
SUMMARY
Within the guidelines of departmental policy, the U.S. Payroll Manager supervises the centralized payroll support functions within Core Laboratories. The U.S. Payroll Manager supervises the payroll staff, ensuring that all processes are compliant with federal, state and local laws and regulations and executed appropriately and timely. The U.S. Payroll Manager also serves as the Oracle Payroll and Time and Labor functional expert within the U.S. Payroll group. The U.S. Payroll Manager relies on experience and solid business judgment to plan and accomplish goals and meet various deadlines under the general supervision of the US HR Service Center Manager.
ESSENTIAL DUTIES AND RESPONSIBILITIES
The primary job responsibilities include, but are not limited to the following:
Responsible for the supervision of payroll staff, including the Sr. Payroll Administrator and Payroll Coordinator.
Oversees a bi-weekly multi-state payroll ensuring compliance with all applicable federal and state wage and hour laws.
Manages the monthly Core Lab international assignee payroll process.
Oversees processing of payroll data changes (new hires, terminations, transfers, etc.)
Determines payroll liabilities by approving the calculation of employee federal and state income and social security taxes, and employer's social security, unemployment, and workers compensation payments.
Ensures supplemental wages including bonuses and commissions are paid accurately and timely.
Oversees garnishments to ensure proper action is taken with the employee's pay element and ensures garnishment files are documented and reconciled as changes occur with the employee's status.
Oversees the reporting of Stock Award vesting and applicable tax processing in accordance with IRS regulations.
Oversees the reporting of periodic, quarterly, and annual payroll tax files to third-party tax filing service.
Oversees the preparation, reconciliation and transfer of payroll journals to general ledger and provides general ledger support.
Prepares biweekly, monthly, quarterly and year-end financial reports by compiling summaries of earnings, vacation accrual, tax and benefit deductions for management.
To ensure data integrity and identify trends, manages bi-weekly trend analysis and communicates data set to US HR Service Center Manager.
Identifies trends and develops training and communications to improve payroll responsibilities applicable to employees and managers.
Maintains payroll processes within SOX module and acts as liaison to auditors for all payroll inquiries.
Implements quality control measures based on audit feedback to ensure payroll system transactions are working correctly without error.
Manages the preparation of special reports for management.
Completes special projects as directed by the US HR Service Center Manager.
Oversees testing of the Oracle payroll tax updates and system updates.
Responsible for the development, deployment and maintenance of all Oracle payroll and time and labor procedures/processes.
Reviews and analyzes current payroll and tax procedures, recommending/implementing changes leading to best-practice operations. Ensures all payroll processes are fully documented and staff are trained to such level of executing payroll without guidance.
Complies with federal, state, and local legal requirements by studying existing and new legislation; enforcing adherence to requirements; advising management on actions needed
Manages overhead allocations and payroll account distributions.
Manages union agreement rules as applicable to the payroll system and processes.
Ensures payroll processing disaster recovery plans are in place and updated at least annually.
Partners with all applicable areas of HR in the alignment/implementation of payroll processes as needed.
Identifies the training needs of Payroll staff, develops the necessary training and ensures training is executed so that all Payroll staff are cross trained and fully capable of producing payroll.
QUALIFICATION REQUIREMENTS
To perform this job successfully, an individual must be able to perform each essential duty satisfactorily. The requirements listed below are the knowledge, skills, and/or abilities required of a Payroll Supervisor. Reasonable accommodations may be made to enable individuals with disabilities to perform the essential functions. General qualifications include:
Knowledge of payroll administration, including federal/state regulations required.
Multi-state payroll and tax experience required.
Oracle payroll system experience required; Oracle Time and Labor preferred.
Knowledge of Non-Qualified and Restricted Stock payroll tax regulations required.
Child Support/Wage Garnishment administration experience required, including knowledge of federal/state regulations.
Knowledge of financial mathematics and forecasting techniques required.
Excellent computer skills required including proficiency with Word, Excel, and Outlook.
Demonstrated leadership and interpersonal skills required, with the ability to adapt to change in a fast-paced environment.
Ability to effectively manage team members and work within the team.
Strong oral and written communication skills required.
Strong time management skills required.
Attention to detail, excellent organizational skills, and strong analytical skills required.
Must be able to speak, read, and write English fluently.
EDUCATION AND/OR EXPERIENCE
Minimum five (5) years of in-house payroll experience required.
Bachelor's degree in accounting or related field. Education may be substituted with four years additional payroll in-house experience.
Experience with Oracle payroll system software preferred.
Minimum three (3) years of supervisory experience required.
LANGUAGE SKILLS
Ability to read and comprehend simple instructions, short correspondence, and memos.
Ability to write simple correspondence.
Ability to effectively present information in one-on-one and small group situations to other employees of the organization.
MATHEMATICAL SKILLS
Ability to add, subtract, multiply, and divide in all units of measure, using whole numbers, common fractions, and decimals.
REASONING ABILITY
Ability to apply commonsense understanding to carry out detailed but uninvolved written or oral instructions.
Ability to deal with problems involving concrete variables in standardized situations.
CERTIFICATES, LICENSES, REGISTRATIONS
Certified Payroll Professional (CPP) preferred.
PHYSICAL DEMANDS
The physical demands described are those that must be met by an employee to successfully perform the essential functions of this job. Reasonable accommodations may be made to enable individuals with disabilities to perform the essential functions.
The employee may be asked to lift and/or move up to 10 pounds.
Specific vision abilities required by this job include close vision, distance vision, color vision, peripheral vision, depth perception, and the ability to adjust focus.
WORK ENVIRONMENT
The work environment characteristics described are those an employee encounters while performing the essential functions of this job. Reasonable accommodations may be made to enable individuals with disabilities to perform the essential functions.
Work takes place in a normal office work environment. The noise level in the work environment is usually moderate.
Core Laboratories is a leading provider of proprietary and patented Reservoir Description and Production Enhancement.
Located with over 70 offices in more than 50 countries in every major oil-producing province in the world. Core Laboratories remains dedicated to providing the technology our client's need to enhance their production. We continue to develop and acquire technologies that complement our existing products and services, and we disseminate these technologies throughout our global network.
Our Clients are the world's largest major, national and independent oil companies. Core Laboratories' reservoir optimization technologies are used to increase total recovery from existing fields. Our services enable our clients to optimize reservoir performance and maximize hydrocarbon recovery from their production fields.
Core Laboratories has taken extensive measures to ensure the services and data provided by all of our worldwide companies are of the highest quality and integrity. Our commitment to applying and developing new technologies to optimize reservoir performance is unsurpassed in the oilfield service industry. This commitment to technology and to our client's bottom line makes Core Laboratories, The Reservoir Optimization Company™.
Our Culture has been defined by over 70 years of business built on the principles of integrity and ethical conduct in the support of our clients. Our continuing primary goal is "to produce a quality product on time at a competitive price" in a manner consistent with these principles. The integrity of our company and ability to provide quality products and services to our clients are the essence of our business.
These same ethical standards are what we expect from our employees. We could not accomplish the extraordinary results we have in our past and will in our future without talented and dedicated employees – such as we have now.
It is the talented and dedicated employees that have positioned Core Laboratories as the leading provider of reservoir- optimizing technologies. You can feel and see this in our culture. Core Laboratories strives to create an environment for our employees so they can advance in their careers enabling both the company and its employees to build value. Our inclusive culture thrives on team-work and mutual respect for our differences. There are opportunities for everyone to grow.