Basic Energy Services

Featured Employer
Victoria, Texas, United States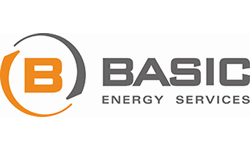 Company: Basic Energy Services
Skills: Field Service Tech
Education: High School/Secondary
Employment Type: Full Time Salaried Employee
Location: Victoria, Texas, United States
---
Position Overview : Supervises the operations of one or more well servicing rigs.

This is a safety sensitive position.

Reports to : Area Manager, Area Superintendent, Area Supervisor or Operations Manager

Directs Reports : Operators, Relief Operators, Floorhands, and Derrickhands

Major duties :
Supervises one or more 4-5 person crews in planning, organizing, and carrying out well servicing operations
Visits all locations weekly based on critical needs
Hires, or assists in hiring, well servicing crew members
Monitors crew members' development and performance, making recommendations for promotions, demotions, pay adjustments and termination of employment as warranted
Enforces safety for each rig's operations in accordance with the Basic's to Success (BTS) guidelines and regulatory requirements
Keeps track of and maintains all paperwork related to work and submits tickets for invoicing
Promotes sales of well servicing rig services, including calling on existing and potential customers
Generates daily work tickets, price tickets and approve DOT logs, Job Safety Analysis and MEDS cards
Reviews and approves other reports related to payroll, expense accounts, vehicle reports, and government reports (e.g. OSHA)
Provides training for new hires and continuously instructs crews on proper operating procedures
May be required to work outside of normal work schedule to meet customer needs
Performs other duties as assigned

Qualifications and Skills

Required:
Mechanical knowledge of well servicing rigs including hydraulics, air systems, and draw works
Knowledge of BTS requirements, OSHA guidelines and DOT regulations related to well servicing operations
Valid driver license and acceptable MVR
Ability to communicate effectively with diverse group including customers, managers, contractors, and well service personnel
Ability to work independently in an environment under pressure in emergency situations and where priorities change quickly
Knowledge of H2S environments and ability to wear H2S respirators where required along with Personal Protective Equipment
Ability to read, write, speak, and understand basic English
Detail oriented and able to prioritize tasks
Ability to travel to various job locations as well as to meetings, conferences, and seminars
Ability to stay out of town, possibly several weeks at a time
Preferred:
High school diploma, GED, or equivalent education
Basic computer skills
Class B CDL
Bilingual English/Spanish

Physical Requirements :
Mobility, including entering confined spaces, entering areas by the use of ladders or other access devices up to 115', ability to bend, stoop, twist, stand, squat, climb, crawl, and walk, with long periods of standing or sitting
Ability to work outdoors under extreme weather conditions
Ability to lift up to 50 lbs.

Typical working conditions and hazards :
Significant amount of required driving time
Work is performed in all weather conditions
Able to perform duties with protective equipment, H2S respirator where required
Potential hazards include working near or with heavy tools and moving machinery
Potential exposure to loud noises, airborne toxins, solvents, flammable atmospheres, and industrial chemicals

Note:
This is a safety sensitive position. Essential mental alertness requirements, which include the following, are required to be met as part of the essential job functions, and must be met by Basic Energy Services applicants and current employees. To be considered and eligible for hire, each and every applicant and employee must:
Work in a constant state of alertness and safe manner
Have, display & maintain the ability to perform tasks involving high levels of cognitive function and judgment
Not be mentally or physically impaired from any cause, that can adversely affect an employee's ability to safely and completely perform the duties of the position
Have, display & maintain the ability to work in an unfatigued state
Have, display & maintain the ability to accurately gauge lengths of time and distance
Have, display & maintain the ability to quickly store and recall instructions in one's short term memory
Have, display & maintain the ability to concentrate
Have, display & maintain the ability to cope with sudden changes in surrounding and/or emergency situations and/or alarms
Have, display & maintain, demonstrated caring, committed and concerned attitude about safety
If any applicant and/or employee is not able to meet these requirements immediately and indefinitely, said applicant and/or employee may not be eligible for employment, re-employment, or promotional opportunities, and may be subject to termination if it is determined that said applicant or employee is determined to be impaired, by following the Company's reasonable suspicion training, and process.

Reach your full potential.

Basic offers interesting and challenging opportunities for dynamic individuals who want to be part of the exciting oilfield services industry. We are an equal opportunity employer that recognizes the value and individual contributions of every employee.
Highly competitive salaries
Benefits programs
Training
Performance-based financial rewards

Equal Opportunity Employer/Drug Free Environment
At Basic Energy Services, we are committed to being a leader in the oil and gas well servicing industry by:
Providing services which exceed our customers' expectations
Maintaining a work environment that is satisfying to our employees
Conducting our business in accordance with the highest ethical standards
Generating a financial return to our shareholders that encourages their continued investment in the Company
We strive to fulfill that commitment by getting the job done right, every time.
That means completing our work efficiently to industry and customer standards without injury to people, damage to property or adverse impact to the environment.
We make Safety an integral part of our Mission and our daily work.
At Basic, our Safety Policy is based on 5 key fundamental elements:
Our employees are our most valuable assets
All accidents are preventable
Our employees' primary job responsibility is the safe completion of their assigned work
We enable our employees to fulfill that responsibility by providing the appropriate training, equipment and work environment
Our employees are granted the authority to slow down or shut down an operation they believe jeopardizes the safety of people, property or the environment