Bureau Veritas

Featured Employer
Manchester, England, United Kingdom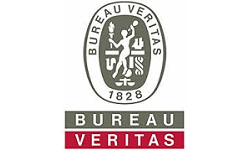 Company: Bureau Veritas
Skills: Planner / Scheduler
Education: High School/Secondary
Employment Type: Full Time Salaried Employee
Location: Manchester, England, United Kingdom
---
Role Purpose:
Working with others in the mobile plant team to ensure all engineers are fully planned as per their utilization target and that work scheduled meet the clients SLA (Service Level Agreement)
All weekly reports are run to maximize efficiency within the mobile plant team.
Main Duties and Responsibilities:
Main point of contact for multiple Engineers and Mobile Contracts.
Run daily off-hire report and cancel activities in Siebel.
Create daily workloads using excel to be able to raise activities and plan work for engineers.
Be part of phone hunt group and responsible for dedicated region of engineers and depot locations.
Ensure mobile plant mailbox queries are answered with 24hrs.
E n s ure a l l as s ets sc h e d u l e d i n to a n a c t i v i t y are c o m p e te n c y c h e c k ed a n d l o c k ed.
E n s ure OOA ' s f or Nat i o n w i d e , Sunbelt, VP, Plant Hire UK & Nixon a n d are a ll o c a ted and locked to Engineers schedule by COB every Thursday.
Ensure all engineers receive weekly workload spreadsheet email by COB Thursday.
A l l d e p o t v i s i t s / s ta t i c s i tes t o b e s c h e d u l ed a n d l o c k ed m i n i m u m of 8 w e e k s a h e a d.
W o r k e f f e c t iv e l y w i th Engineering Team Leaders a n d Regional Manager to e n s ure a l l KP I ' s are m et.
A cc urate l y i n p ut d ata i n S i e b e l a n d m a k e a d j u s t m e n ts as re q u i r ed.
P r o a c t i v e a p proa c h t o a n a l y s i n g d a ta a nd p u t t i ng f orward r e c o m m e n d a t i o n s f or i m pro v e m e n ts.
A l l n o n -c h a r g e a b l e a c t i v i t i e s f or ho li da y s , s i c k n e ss , tra i n i n g, m e di c a l s a nd t e c h ni c al s u p p o r t a r e s c h e d u l e d i n Si e b e l w i th t i m e d urat i on.
In a d v a n c e o f a p l a n n er h o l i d a y e n s ure all engineers are planned and any potential issues are covered in a handover with the other mobile planner s.
E n s ure a n y i ss u e s are es c a l at e d t o the P l a n n i n g Team M a n a g er and Regional Manager w i t h i n 2 4 h o u r s.
Work with Engineering Team Leaders on urgent high priority jobs to move around engineers.
Covering holiday/sickness and ad-hoc duties of any other team members.
Deliverables:
Ensure accurate scheduling of assets into activities.
Monitor all OOA's are planned and inspected in line with SLA.
Key Performance Measures:
Work in line with the BV Core Values and Code of Ethics.
Compliance with people policies and common processes.
Effectiveness of Planning.
Accuracy in record keeping.
Siebel competency.
Process improvements.
Effectiveness of communication and customer focus.
Authority & Decision making:
Responsible for all planning activities.
Work closely with Regional Manager and Team Leaders on exceptional jobs deemed urgent as they arise.
Experience & Skills Required:
Proficient in IT, excel and in-house systems such as Siebel.
Excellent organisation and planning skills.
Strong negotiation skills.
Good geographical awareness.
Customer service focus.
Effective communication skills.
Created in 1828, Bureau Veritas is a global leader in Testing, Inspection and Certification (TIC), delivering high quality services to help clients meet the growing challenges of quality, safety, environmental protection and social responsibility.

As a trusted partner, Bureau Veritas offers innovative solutions that go beyond simple compliance with regulations and standards, reducing risk, improving performance and promoting sustainable development.

Bureau Veritas core values include integrity and ethics, impartial counsel and validation, customer focus and safety at work.

Bureau Veritas is recognized and accredited by major national and international organizations.