Baker Hughes

Featured Employer
Chuo-Ku, Japan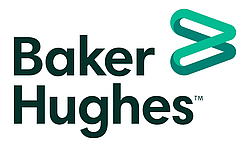 ---
Essential Responsibilities (but not limited to)
Meet and promotes requirements of Quality, Health, Safety & Environment rules and integrity, and Compliance
Manage, and mentor a team of PMs and OMs who are responsible for the factory Project, Flow/Complex Flow orders and spare parts orders
Practice formal PM methodology using documented tools/processes/procedures with PM/OM team
Monitor order entry metrics. Ensure timely booking & launch of new orders after ITO-OTR handoff
Actively participate in and implement PMO processes to ensure operational rigor and discipline including internal/external kickoff meetings, schedule management, cost analysis, change order management, risk management and project reporting. Maintain standards for integrity and accuracy of project data, information and project documentation in ERP system
Monitor metrics and conduct regular review rhythms, drive PMs/OMs to meet targets for: PM/OM metrics, factory OTD, revenue, overdue backlog, past dues balance, customer satisfaction survey results
Setup appropriate operating rhythms with PMs/OMs and OTR cross functional peers (Engineering, Procurement, Sourcing, Planning, Manufacturing, Logistics, Finance, Services)
Act as the primary customer contact for critical or escalated issues on all orders. Further escalate critical situations to senior leadership as needed to fulfil customer contract requirements on time
Conduct monthly project reviews for risk mitigation, best practices/lessons learned corrective actions, and project execution excellence.
Drive PM/OM team training and development of skills. Coach/teach team of PMs/OMs
Identify and implement opportunities for process enhancements. Support use of new tools and systems for process improvement
Metrics
Average On-Time Delivery Percent (OTD %) - Average of shipment on time versus customer required ship date on the purchase order for all project managers at the plant
Average Variance To Want 95th Percentile (VTW P95) - Average 95th percentile variance to want which is the difference between the customer required ship date on the purchase order and the actual ship date for the assigned portfolio all project managers at the plant
Total Orders Revenue (Rev) - Summation of the total orders revenue for all project managers at the plant
Average Sales Margin Percent (SM%) - Average sales margin percent for all project managers at the plant
Average Net Promoter Score (NPS) - Average of the net promotor scores received back from customers for the assigned portfolio for all project managers at the plant
Customer Issue Resolution (CIR) - Count and response time to resolution of those issues logged within the CIR system for all project managers at the plant
Alfresco Customer Documentation System Use (%) and Customer Documentation OTD (%) - captures the overall plant utilization of Alfresco system to provide on time delivery of customer required documentation in support of projects and measured for all project managers at the plant
Project Closeouts - Count of how many project closeouts have been done following the Project Closeout QMS work instruction GEFPT-PP-7.5-002 for all project & order managers at the plant and confirmation that the best practices and lessons learned have been recorded
Change Order Revenue (Rev) - Summation of the change orders revenue as recorded in the global change order workflow tool for all project managers at the plant
Average Change Order Sales Margin Percent (SM%) - Average sales margin percent for the change orders revenue as recorded in the global change order workflow tool for all project managers at the plant
Accounts Receivable Past Due Balance - total value of invoices that have not been paid by the invoice required payment date for the orders that have shipped from the PM portfolio
Attrition Rate - measured in percentage of personnel exiting from the company over the assigned total direct employees
Systems
The following systems are expected to be utilized in the performance of this role:
SAP or Oracle or local ERP system
TABLEAU
Deal Machine
Cyberplan or iLean or local Control Point Summary CPS tool (where implemented)
Alfresco (where implemented): Document management system
Valv/SRV SpeQ, Valvestream: Valve sizing tool
Customer Issue Resolution (CIR) system
Microsoft office suite of tools
SupportCentral workflows and website resources
Microsoft Project for external schedule communication
CONCUR (for T&L and travel)
Microsoft TEAMs
Workdays
Smartsheet
Qualifications/Requirements
Bachelor's degree in mechanics or equivalent from an accredited university.
Proven records of Project management role (> 10 years) in Oil & Gas Industry or Power Generation industry.
Proven records of experience in team manager position (> 10 people, > 5 years are preferred)
Willingness and ability to travel 30 % of the time
Proficiency for "Systems" listed.
Native speaking level in Japanese required.
Good oral and written communication skills in English.
Technical knowledge of valves business and associated systems is preferred.
Strong business and financial acumen including SAP is preferred.
Master's degree in Business Administration or Engineering is preferred.
Desired Characteristics
High energy level - self-starter.
Sense of urgency in dealing with issues and tasks. Ability to achieve goal under pressure and dead line driven condition.
Proven leadership skills, interpersonal skills, and ability to effectively manage a matrix team / organization.
Ability to anticipate events and develop adaptive strategies / remedies.
Strong skills in customer relationship building, facilitation, and matrix management
Ability to drive and manage change in a dynamic environment.
Baker Hughes Company is an Equal Opportunity Employer. Employment decisions are made without regard to race, color, religion, national or ethnic origin, sex, sexual orientation, gender identity or expression, age, disability, protected veteran status or other characteristics protected by law.