Leap29

Featured Employer
Brussels, Belgium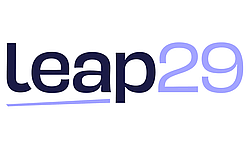 ---
Role: BIM Structural Designer
Location: South Belgium
Duration: 12 months to permanent position
You will perform the following tasks:
• Participation in the development of road infrastructure projects (new roads, rehabilitations and securing of existing roads, associated works, development of surroundings, ...);
• Participation in the construction of a BIM model of the project;
• Formwork and reinforcement plans for structures (Autodesk suite: AutoCAD 2D / 3D - Revit / Strakon):
• Supply of quality 2D and executable plans which are sent to the project engineer for control;
• Extraction of high-quality 3D visualizations, tables and / or other documents from the 3D model (for example quantities, quantities, etc.);
• Participation in the development of regulatory files (including permit application files);
• Participation in the drafting of the special specifications and quantities;
• Critical and constructive reflection with the project engineer;
• Proactive communication with the project manager about the project schedule;
• Participation in project meetings with the client and / or other stakeholders, where the project is explained and defended in an understandable and clear manner;
• Technical assistance during the execution of the works (site meetings).
• Drafting of quotes in support of tender managers;
• You are accompanied by the project coordinator, the BIM coordinator and / or the project engineer.
• you work on local projects as well as on national and international projects;
• you work in a team in which your work and your expertise are valued;
• you have sophisticated software at your disposal (Autodesk suite: AutoCAD 2D / 3D, Revit, Navisworks / Strakon / Tekla / Bocad);
• you receive the possibility of following training courses dedicated to the improvement of knowledge or the use of software.


To help Leap29 find you that perfect job, we need to store and process your personal information.
That means that your details will be entered into Leap29's database and our consultants may contact you from time to time with relevant job opportunities.
By applying you're confirming you're happy for us to do that!