Baker Hughes

Featured Employer
Billerica, Massachusetts, United States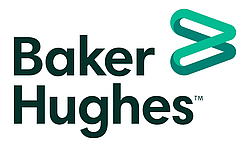 ---
The team at Panametrics, a Baker Hughes business designs and manufactures a range of sensing instrumentation and sensors that that are utilized in a vast array of market segments. Panametricsis looking for a Lead FPGA Engineer to work closely with our Embedded Software and Electrical Engineering teams to design, prototype, validate, and certify next-generation industrial sensing. A successful applicant would work with our DSP engineers to convert C/C++ algorithms in microprocessors and DSPs to HDL, while working with our industrial communication experts to implement robust high-speed communications links to SCADA systems, and with our Electrical Engineers to implement high fidelity signal acquisition pipelines. Additionally a successful applicant would support legacy product lines though their later life cycle stages.
Essential Functions (Responsibilities):
Lead the execution of product design, validation, and certification of industrial grade embedded systems
Evaluate system level requirements by brainstorming with Product Specialists, Product Managers, and other peers throughout the organization
Develop system architectures for multi-channel data acquisition and signal processing products
Support sustaining activities across a broad product portfolio
Support the creation and implementation of process-driven design decisions (CPO; NPI and NTI; Operations, Sales, and Service support)
Qualifications/Skills Requirements:
Bachelor's degree (minimum) in Computer Science, Electrical Engineering, Computer Engineering, or equivalent from an accredited college or university
5+ years' experience with design and verification of complex FPGA designs in VHDL or Verilog
Demonstrated experience with digital hardware system design, including system architecture and interfaces
Experience with modeling and debugging HDL systems with Modelsim
Demonstrated leadership skills with the ability to perform in a team environment, across functions, and with customer and suppliers
Desired Skills:
Demonstrated ability to translate signal processing algorithms from C/C++ to HDL preferred
5+ years' experience with Xilinx's Vivado FPGA tool chain preferred
Experience with Altera's Quartus FPGA tool chain
Experience with the Zynq Ultrascale+ MPSoC architecture and design workflow
Experience with the Petalinux/Yocto design workflow
Experience with the IAR's Embedded Workbench IDE
Experience implementing high speed communications protocol drivers
Experience with mixed signal systems design, including low noise, and high voltage applications.
Familiarity with reading electrical schematic and PCB layout designs
Familiarity with C/C++ coding languages
Familiarity with Linux operating system
Familiarity with hardware debugging at board level using oscilloscope, bus analyzers, digital multimeters, etc.
Capable of concise and effective written and verbal communication
Effective communicator within technical and non-technical environments
Baker Hughes Company is an Equal Opportunity Employer. Employment decisions are made without regard to race, color, religion, national or ethnic origin, sex, sexual orientation, gender identity or expression, age, disability, protected veteran status or other characteristics protected by law.