Energy Resourcing
Garden City, Kansas, United States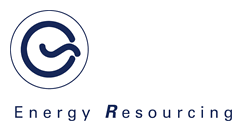 Company: Energy Resourcing
Skills: Instrument & Controls Engineer, Process Control, Commissioning Engineer / HUC
Other Skills: Starup, Commissioning, DCS, PLC
Experience: 20 + Years
Education: Bachelors/3-5 yr Degree
Employment Type: Full Time Contractor
Location: Garden City, Kansas, United States
In order to apply for this position, applicants MUST meet the following criteria. If your resume does not match these criteria, you will not be able to apply for this position.

Located in region: North America
---
~Startup Manager: Contract
Location: Hickok (Near Garden City), KS
Objective : To startup and commission new Air Quality Control Units in an existing Carbon Black Production Facility. Two newly constructed Incinerators and related systems will co-fire natural gas and existing process plant Tail Gas prior to its discharge to the atmosphere via a newly constructed stack equipped with CEMS. An unfired waste heat recovery boiler is also included to produce plant process steam with a slip stream of incinerator exhaust gasses prior to stack discharge.

The new facilities and equipment will be controlled overall by a new Distributed Control System (DCS) which will be tied into the existing plant DCS LATER. Both the Incinerator BMS and combustion control systems are controlled by manufacturers PLC coordinated with the balance of plant by the DCS. The Unfired, Waste Heat Recovery Boiler is controlled by the DCS. The CEMS is controlled by the vendor's PLC. Support systems for condensate, boiler feed water, plant water, plant steam and natural gas are all pressurized by existing plant systems without the addition of any pumps or blowers. All tie-ins to existing plant systems are complete, isolated, and tagged out. The only new rotating equipment are five (5) fans, i.e. (2) combustion air, (2) Tail Gas, and (1) unfired boiler ID. The remaining commissioning efforts are startup of newly installed valves, dampers, instruments and controls, incinerators' inlet natural gas and water conditioning skids, and Incinerators on board valves and instruments.

Responsibilities:
Startup Manager (SU Mgr) will receive, review, and accept/reject Construction Turnover Packages from the Construction Contractor in Turnover Schedule already established to feed Startup Systems Startup Sequence.
SU Mgr will develop startup procedures and/or test plans and review and coordinate them with procedures developed by the Incinerator OEM when required. SU Mgr's review and coordination of startup procedures and test plans will ensure quality, consistency and accuracy of the Commissioning efforts to achieve Startup, Commissioning and Testing of the Incinerator Units culminating with Performance Testing and EPA approval of related Permit to Operate.
SU Mgr will initially perform and document Field Instrumentation commissioning and calibration checks and related DCS loop checks. Startup Systems have already been "scoped" by Others on Engineer's P&ID's and One line Electrical Diagrams. Loop checks will be performed in accordance with existing Startup Systems Schedule. Loop Checks will be performed in conjunction with DCS Engineer who will operate from a remote terminal.
SU Mgr will implement the existing Overall Startup Plan and Schedule.
SU Mgr will coordinate with Constructor through Engineer's Construction Manager.
SU Mgr will coordinate activities of Incinerators and Boiler Equipment OEM, Plant Owner, and CEMS supplier.
SU Mgr will operate equipment as required from DCS in coordination with Incinerator Supplier and Owner's Operator(s).

Qualifications and Experience
Certified Instrument and Control (I&C) Systems Startup Technician (ISA or similar)
Extensive experience with DCS and PLC Systems startup and commission.
20 years minimum experience performing as Lead I&C Technician.
10+ years of combined experience as SU Mgr in power plant and/or industrial Plant Commissioning.
Assembling, organizing, tracking, and recording turnover information provided by Construction Contractor and to be developed by the Startup Manager and their startup team for combined plant turnover to the Owner.
Writing startup procedures as required for commissioning of all BOP process equipment and coordinating those procedures with Incinerator OEM and Process Plant Owner as required.
Leading and supervising startup technicians and craft personnel.
Communicating and coordinating with Engineer, Owner, Construction Contractor, and field personnel to drive startup and commissioning according to the project schedule.
Able to operate DCS system to the extent required for loop checkout, equipment startup operation, trouble shooting with field startup technicians, trouble shooting DCS logic issues and communication them with remotely located DCS engineer for their final determination and revision/documentation when required.