Baker Hughes

Featured Employer
New Orleans, Louisiana, United States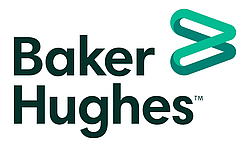 ---
Roles and Responsibilities

In this role, you will:
Deliver medium-sized quality engineering stories and tasks on time
Make technology choices at the individual level and communicate the impact of those choices to others on the team
Apply Agile principles and methodologies to all work
Utilize best practices for Testing, Automation, Security and Scalability
Integrate project testing with continuous-integration frameworks
Work with fellow team members to interpret test results, diagnose bugs/defects, document results and formulate solutions
Provide expertise in quality engineering, test planning and testing methodologies
Develop and execute maintainable automation tests for acceptance, functional and regression test cases

Required Qualifications
Bachelor's Degree. A minimum 4 years of professional experience.

Desired Characteristics

Technical Expertise:
Extensive experience in test automation frameworks
Demonstrated experience and ability to write code for the purposes of testing solution code (e.g., white-box testing).
Experience testing web services (SOAP/REST; Throughput, Performance under Load, etc.)
Experience with issue-tracking and agile project management systems such as Jira, Confluence, Rally, etc.
Experience working in Linux/Unix and Windows environments.
Experience working with virtual machines (VMs) as part of a test/integration infrastructure
Experience working with cloud providers like AWS, Azure and Google Cloud

Business Acumen:
Demonstrates the initiative to explore alternate technology and approaches to solving problems
Skilled in breaking down problems, documenting problem statements and estimating efforts
Demonstrates awareness about competitors and industry trends
Has the ability to analyze impact of technology choices

Leadership:
Ability to take ownership of small and medium sized tasks and deliver while mentoring and helping team members.
Ensures understanding of issues and presents clear rationale. Able to speak to mutual needs and win-win solutions. Uses two-way communication to influence outcomes and ongoing results.
Identifies misalignments with goals, objectives, and work direction against the organizational strategy. Makes suggestions to course correct.
Continuously measures deliverables of self and team against scheduled commitments. Effectively balances different, competing objectives.

Personal Attributes:
Strong oral and written communication skills
Strong interpersonal skills
Effective team building and problem-solving abilities
Persists to completion, especially in the face of overwhelming odds and setbacks. Pushes self for results; pushes others for results through team spirit

Baker Hughes Company is an Equal Opportunity Employer. Employment decisions are made without regard to race, color, religion, national or ethnic origin, sex, sexual orientation, gender identity or expression, age, disability, protected veteran status or other characteristics protected by law.