Nabors

Featured Employer
Houston, Texas, United States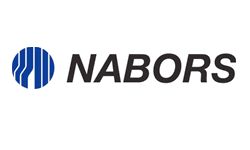 ---
Company Overview
Nabors Industries owns and operates one of the world's largest land-based drilling rig fleet and is a provider of offshore drilling rigs in the United States and multiple international markets. Nabors also provides directional drilling services, performance tools, and innovative technologies for its own rig fleet and those of third parties. Leveraging our advanced drilling automation capabilities, Nabors' highly skilled workforce continues to set new standards for operational excellence and transform our industry.
JOB SUMMARY
The Technologist supports the Engineering team to deploy, evaluate, troubleshoot and improves new and existing products and Hardware. He/she provides technical support to the corporate engineering team. He/she also supports the field service department in troubleshooting Drilling Rig electrical control system problems. He/she redlines drawings and prepares documentation as required.

DUTIES AND RESPONSIBILITIES
Performs implementation and evaluation, for both new and existing products
Maintains product safety in all designs
Participates in company safety meetings and safety awareness
Contributes to design prototyping, including field implementation and testing
Provides technical support to other departments and field service personnel
Follows required regulatory codes
Prepares and reviews electrical product documentation
Provides results, opinions or recommendations on unusual or difficult problems using independent judgment and initiative.
Other duties maybe assigned.
May supervise or give technical guidance to one or more junior Technologists, or may be considered a specialist
MINIMUM QUALIFICATIONS / SKILLS
5+ years of electrical or controls and automation experience or equivalent.
Ability to effectively present technical information, to colleagues, customers and vendors.
Ability to comprehend basic math.
Ability to apply common sense understanding to carry out instruction furnished in written, oral or diagram form.
Ability to deal with problems involving several concrete variables in standardized situations.
AutoCAD, MS Project, Excel, Word, etc.
Valid Driver License
Able to read and understand Electrical Schematics
Valid passport
Domestic and international travel may be required.
PREFERRED QUALIFICATIONS
Experienced in implementing, testing, and validating a project
Experienced in PLC and HMI systems design, programming, commissioning and start up including system hardware selection, I/O panels and subsystems layout and wiring.
Experienced with various PLC and HMI applications
Experienced with various motion controllers, servo systems and AC drives.
Experienced with various PLC networks, Industrial Networking, Control & Distribution Panels, Switchgears, MCC and Measuring & Control (Instrumentation)
Experience with Robotic technologies
Knowledge of the electrical safety code and its application in industrial wiring and power distribution.
Excellent analytical, technical, problem-solving, research and teamwork skills
Organizational skills - managing projects - both short and long term.
Well versed in English. (written and verbal)
Familiar with hydraulic and pneumatic machinery
Today, Nabors owns and operates the world's largest land-based drilling rig fleet and is a leading provider of offshore platform workover and drilling rigs in the United States and numerous international markets. With operations in 28 countries, Nabors also provides directional drilling services, performance tools and innovative technologies throughout many of the most significant oil and gas markets. Leveraging our advanced drilling automation capabilities, Nabors' highly skilled workforce continues to set new standards for operational excellence and transform our industry.

As of April 16, 2018, Nabors' assets include:
407 land drilling rigs
31 offshore platform rigs