Eni

Featured Employer
Paris, France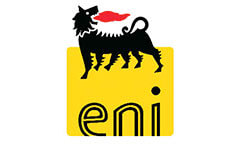 ---
Dans le cadre de la création de son entité CEE, Eni Gas & Power France recherche son Responsable Direction CEE.
Vous prenez la responsabilité du P&L de la direction CEE au sein de la filiale Eni en France.
Vous êtes en charge de bâtir & développer l'ensemble des leviers permettant d'honorer l'obligation de CEE en optimisant les coûts et de faire de votre direction un centre de compétitivité dans un premier temps et de profits à termes.
Développeur et manager dans l'âme, vous mettez en œuvre tout votre savoir-faire et toute votre expérience à poursuivre le développement d'une activité relativement nouvelle chez Eni Gas & Power France.
Activités principales
:
Piloter et gérer le P&L de la direction CEE
Créer, piloter le business plan pour chaque période
Garantir la mise en place et l'amélioration du suivi d'un socle de production: outils de traitements, procédures internes, reporting d'activités
Assurer le suivi interne du management du risque
Arbitrer et gérer les différents leviers de collecte pour honorer l'obligation et en assurer un reporting
Création & développement des canaux d'acquisition :
Renforcer le développement de la production et impulser l'activité d'autoproduction sur le marché primaire
Accroître le développement et/ou adhésion aux programmes DGEC & Développement de partenariats industriels / commerciaux
Lancer l'activité de gestion de portefeuille sur le marché secondaire
Participer au développement de l'activité auprès de nos forces de vente BtoB et BtoC
Manager la direction CEE
Animer les 3 pôles d'acquisition à travers les marchés primaire et secondaire et les partenariats
Manager une équipe de 8 personnes
Animer les différents comités CEE
Veille marché & Lobbying
Représenter l'entreprise dans les instances institutionnelles / réglementaire liées au CEE
Contribuer au rayonnement de l'entreprise auprès des acteurs majeurs de l'écosystème CEE (Acteurs immobiliers, acteurs de la rénovation énergétique, installateurs, cabinets de conseils...)
Assurer la veille des évolutions réglementaires pour déterminer les opportunités de développement et veiller au respect des normes
Exigences spécifiques
BAC + 4/5
Minimum 15 ans dans le domaine du trading d'énergie auprès d'une utilities / société de trading / Banque
Compétences techniques

Connaissance des marchés de l'énergie et Certificats d'Economie d'Energie
Parfaite connaissance de réseaux de décideurs, des institutions réglementaires et des parties prenantes
Maîtrise des outils bureautiques
Management d'équipe
Qualités requises

Négociation, esprit business
Relationnel et dynamisme
Capacité à aller de l'avant et trouver des solutions
Esprit développeur / bâtisseur
Leadership
Lieu de travail
Région parisienne (92)
L
Contrat d'emploi
Contrat à durée indéterminée
Eni examinera les candidatures soumises pour le poste à pourvoir. Les candidats dont le profil correspondra le mieux à celui recherché seront contactés afin de poursuivre le processus de sélection.
Together we have a greater energy
#LI-ECU
Eni S.p.A.
Welcome to Eni – and your future with a dynamic global business that operates across the entire energy supply chain. Eni's 30,000 employees can be found on virtually every continent. Throughout the 67 countries we operate in, we work on some of the most significant energy projects in the world.
Our activities span oil and natural gas exploration, field development and production, as well as the supply, trading and shipping of natural gas, LNG, electricity, fuels and chemical products.
We've grown dramatically since our beginnings in 1953, but we've stayed true to our roots in many ways. Today we may be one of the largest companies in Italy and among the world's most successful oil and gas companies in exploration, but our culture remains genuinely people-focused. Our values of respect, integrity and sustainability guide every aspect of our operations.
As for the future, we're adapting to rapidly shifting market conditions as we complete our transformation into a fully integrated oil and gas company. Through our strong commitment to digitalisation and decarbonisation, Eni will continue to create sustainable value within this changing energy landscape.
We're not only one of the world's most successful energy companies — we pride ourselves on being a dynamic and exciting place to work as well. If you join us, you'll play a key role in shaping the energies of the future.
At Eni you'll enjoy a progressive, inclusive and forward-thinking environment, and a wide range of benefits and rewards. We care about our people's growth, which is why we invest in talent and offer development pathways to give everyone the same opportunity to flourish with us.
Reasons to join us
Take on exciting challenges: Eni's focus is on big and ambitious projects. You'll take on challenging but rewarding work to help us extract energy at depths never reached before.
A multicultural working environment: You'll join a dynamic setting with cutting-edge facilities, the latest technology, and a rich and interesting mix of people from all backgrounds and specialisms.
Make a difference in the world: Our purpose extends further than supplying energy to power the world. Sustainable development and respect for the environment is at the heart of everything that we do.
Training and career growth: We provide training opportunities at the highest standard and encourage self-development, both in a personal capacity and a professional one.
Compensation and incentive programmes: We reward you for your commitment and success through our competitive compensation policy, which is bespoke to each location's local regulations.
Pension programmes: Depending on your location, you could enrol in one of our contributory pension programmes.
ENI ranked in the Global Top 20 in the 2019 Rigzone Ideal Employer Rankings - find out more here.