Bureau Veritas

Featured Employer
New York, United States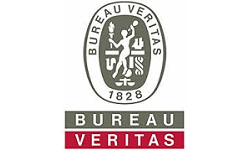 Company: Bureau Veritas
Skills: Project Management, Architect
Experience: 3 + Years
Education: Bachelors/3-5 yr Degree
Employment Type: Full Time Salaried Employee
Location: New York, United States
---
A WORLD LEADER IN TESTING, INSPECTION & CERTIFICATION SERVICES
Bureau Veritas offers dynamic, exciting employment opportunities with an attractive salary/benefit package and an opportunity to play a vital role with a global organization. If you would enjoy working in a dynamic environment and are looking for an opportunity to become part of a stellar team of professionals, we invite you to apply online today.
Bureau Veritas is an Equal Opportunity Employer, and as such we recruit, hire, train, and promote persons in all job classifications without regard to race, color, religion, sex, national origin, disability, age, marital status, citizen status, sexual orientation, genetics, status as a protected veteran, or any other non-job-related characteristics.
This position is responsible to ensure equal opportunity in employment in that all persons are treated equally and on the basis of merit, in decisions regarding selection, placement, promotions, training, work assignments, transfers and other personnel actions.New York CityNew York
The Project Manager will be responsible for performing Property Condition Assessments (PCA), technical reviews and other related services to due diligence of commercial real estate.
Conducts property condition assessments and other related services of properties in accordance with ASTM standards and client specific scopes of work. Communicates all project related information to Senior Engineering Consultant on a Project-by-Project basis and prepares a written report accurately describing their findings.
ESSENTIAL DUTIES AND RESPONSIBILITIES:
Conduct Property Condition Assessments (PCA) and walk-through surveys of major building systems, structures and foundations.
Conducts a Walk-through Survey of the accessible and visible major building systems (mechanical, electrical, and plumbing), structure and foundations, representative interiors, common areas, exterior walls, windows, flat roofs, low-sloped roofs, and pavement. Provides photographic documentation of site and building features and documents observations.
Observes Property's easily visible and accessible mechanical systems, components, equipment and conditions, for the purpose of identifying significant Physical Deficiencies.
Approximates areas/measurements and quantities to adequately justify estimated costs to remedy Physical Deficiencies and to estimate Replacement Reserve Expenditures.
Conducts interviews with the owner (or their on-site representative), tenants, service providers, local government agencies, and other individuals knowledgeable about the subject property.
Reviews repair/improvement costs incurred by tenants/ownership along with the following documents (if available): certificate(s) of occupancy, maintenance reports and logs, elevator safety inspection reports, Building and Fire Department inspection reports, and warranty information.
Reviews pertinent property records as furnished by Client and/or property contact. In general, documented information will consist primarily of project contact supplied leasing literature, receipts from repairs and/or improvements, pending proposals, schedule of landlord's responsible operating expenses, available relevant Construction drawings, etc. There may also be previously prepared building condition survey reports, appraisals, and ADA surveys.
Contacts the local Building, Zoning, and/or Fire Departments to determine if there are/are not any outstanding violations on file against the property and/or corrective actions required.
Prepare written reports that accurately describe findings (ASTM standards)
Meets or exceeds performance objectives for productivity and report quality.
Maintains project-by-project communication with Field Manager and Senior Engineering Consultants and keeps them informed of any actual or potential problems, including continuing updates of when reports will be e-mailed/shipped to production.
Due to the possession of special skills or experience, may be assigned to perform various types of services such as, but not limited to: property condition assessments, seismic, structural, mechanical, civil, or environmental surveys; pre-construction document reviews; construction monitoring; desk reviews; report reviews; or document review. This position may also be assigned to provide training programs.
Climb ladders (including vertical ladders up mulitple stories) and/or steep roof stairs (for each building assessed, at least once per on-site assessment).
Ability to travel, on average, approximately 50% to 75% of time to client sites across the U.S. via plane and/or driving. Common patterns of travel include one day on-site followed by one day at home. The time at home is spent writing reports that communicate the field findings. Overnight stays away from home may be required.
Enhances professional and technical knowledge by attending educational workshops, reviewing professional publications, establishing personal networks and participating in professional societies.
Complies with federal, state and local legal requirements by studying new and existing legislation; anticipating future legislation, enforcing adherence to requirements, and advising management on necessary action.
Protects operations by keeping company information confidential.
Delivers outstanding customer service through timely response and proactive solutions to clients needs.
Demonstrates BV's guiding principles in support of the company's strategic goals.
Follows all documented policies, Standard Operating Procedures, and Work Instructions applicable to the position and support of BV's quality standards.
Maintains safe and clean work area by complying with all procedures, rules, and regulations.
May be required to work overtime.
Ability to work in a constant state of alertness and safe manner.
Ability to work from remote location.
See specific Project Manager level guidelines for information on each PM level. The parameters of these levels are to be used as general guidelines. In addition to these guidelines, level changes are also dependent on the business needs.
SUPERVISORY RESPONSIBILITIES:
This job does not have specific supervisory responsibilities.
QUALIFICATIONS:
Education and/or Experience
Bachelor's degree in Architecture and/or Engineering preferred with a minimum of 3 years of experience conducting Property Condition Assessments (PCA) and writing technical reports.
Certificates, Licenses, Registrations
Current professional registration as a "Registered Architect" or "Professional Engineer" preferred
Valid driver's license is required
Personal credit sufficient to charge business travel expenses of up to $3,000 required.
Other Qualifications
Must have a clean driving record
Must be able to work from a remote location
Must have a cell phone and supply your own internet service.
Must be willing to fly and live near (or be willing to relocate to) a major metropolitan area with reasonable access to a major airport.
Occasional weekend travel required.
Ability to travel, on average, approximately 50% to 75% of time to client sites across the U.S. via plane and/or driving. Common patterns of travel include one day on-site followed by one day at home. The time at home is spent writing reports that communicate the field findings. Overnight stays away from home may be required.
Establish and maintain effective working relationships with BV employees and customers
Proficient in all Microsoft Office applications with a strong emphasis in MS PowerPoint, Word and Excel
Strong written and verbal communication skills
Excellent time management skills including ability to perform multiple priorities in a fast-paced environment and ability to work independently.
Excellent computer skills.
Ability to use and skillfully operate an electronic tablet efficiently in the field for live data collection is essential to this position.
PHYSICAL DEMANDS:
While performing the on-site duties of this job, the employee is frequently required to:
sit
stand
walk (for most of an 8-hour work day and up to 3 to 4 continuous hours at one time)
climb steps
Climb ladders (including vertical ladders up multiple stories) and/or steep roof stairs (for each building assessed, at least once per on-site assessment)
Ability to travel, on average, approximately 50% to 75% of time to client sites across the U.S. via plane and/or driving.
balance
stoop, kneel, crouch, or crawl (to observe basement and grade-level crawl spaces, and/or to read equipment data plates when necessary)
talk or hear
occasionally lift and/or move up to 40 pounds
use hands to finger, handle, or feel
reach with hands and arms
Specific vision abilities required by this job include close vision, distance vision, peripheral vision, depth perception, and ability to adjust focus.
On-sites can occur up to one continuous week at a time, or typically at least one or two days per week. As a general expectation, for approximately 1/3 to 1/2 of the PM's time, travel and on-site work is anticipated and expected.
WORK ENVIRONMENT:
While performing the duties of this job, the employee is frequently exposed to wet and/or humid conditions; moving mechanical parts; high, precarious places; fumes or airborne particles; outside weather conditions; and risk of electrical shock. The noise level in the work environment is usually moderate.
Nothing in this job description restricts management's right to assign or reassign duties and responsibilities to this job at any time.
EEO/AAE:
BV is an Equal Opportunity Employer. M/F/V/D are encouraged to apply. BV is an equal opportunity/affirmative action employer. All qualified applicants will receive consideration for employment without regard to race, creed, color, religion, alienage or national origin, ancestry, citizenship status, age, disability or handicap, gender, marital status, protected veteran status, sexual orientation or any other characteristic protected by law. All qualified applicants, including individuals with disabilities, "disabled Veterans", or Veterans with service-connected disabilities, are encouraged to apply. BV values the service Veterans have given to our country and we strongly support the hiring of returning Service Members. BV is a federal contractor and requests priority referrals of protected Veterans. Questions: Jennifer Dodson, 800-733-0660.
Please understand that this offer does not create a contract of employment for a definite term or a contract of continuing employment. BV is an at-will employer and either party can terminate the relationship at any time with or without cause and with or without notice
If you are an individual with a disability and you would like us to assist you with searching the Careers Page site for employment opportunities and/or assistance with completing your profile and application, please contact us at 1-888-357-7020 or email us with your request to
USinfor@us.bureauveritas.com
We are happy to assist you and encourage you to consider Bureau Veritas for your next great career opportunity!
If you would like additional information regarding Bureau Veritas' federal obligations in regards to equal employment opportunity, please click the link below:
http://www1.eeoc.gov/employers/upload/eeoc_self_print_poster.pdf
Created in 1828, Bureau Veritas is a global leader in Testing, Inspection and Certification (TIC), delivering high quality services to help clients meet the growing challenges of quality, safety, environmental protection and social responsibility.

As a trusted partner, Bureau Veritas offers innovative solutions that go beyond simple compliance with regulations and standards, reducing risk, improving performance and promoting sustainable development.

Bureau Veritas core values include integrity and ethics, impartial counsel and validation, customer focus and safety at work.

Bureau Veritas is recognized and accredited by major national and international organizations.